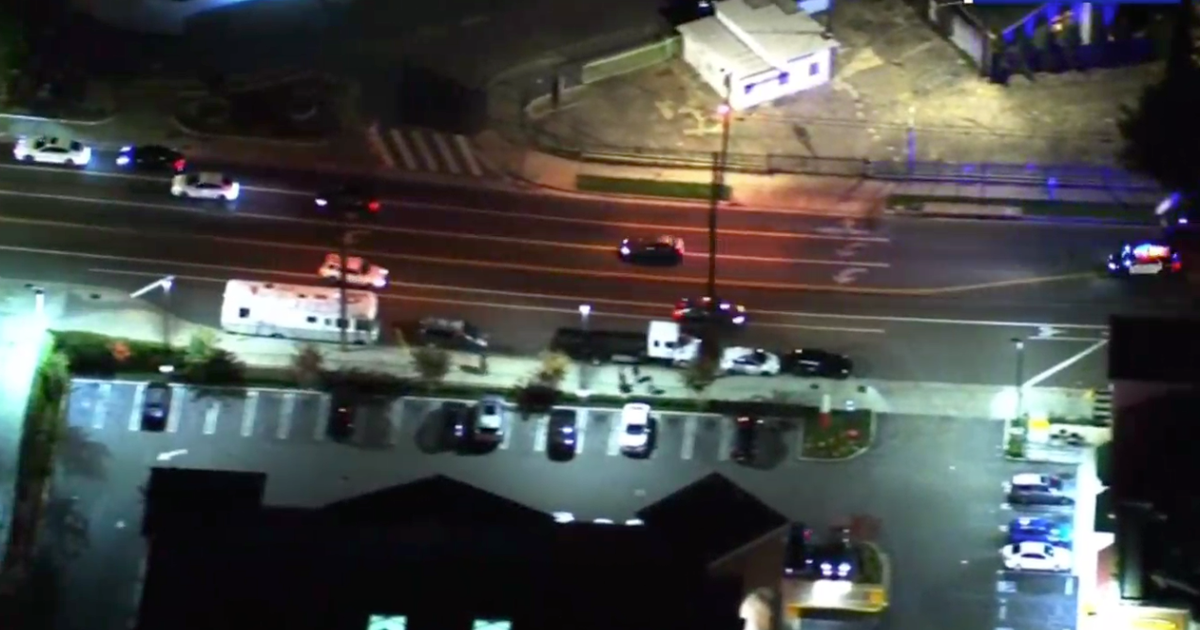 LAPD officers are in pursuit of a stolen vehicle suspect near Eagle Rock. 
It was not clear what prompted officers to engage the suspect, which began in the Lincoln Park Avenue and Mission Road area at around 7:20 p.m. 
The suspect could be seen driving on the wrong side of the road, traveling at high speeds and splitting cars stopped at red lights as they continued to evade police, heading through the Glassell Park area. 
At around 7:55 p.m., the suspect jumped out of the moving vehicle and fled under the 110 Freeway overpass in Lincoln Heights. 
More to come.