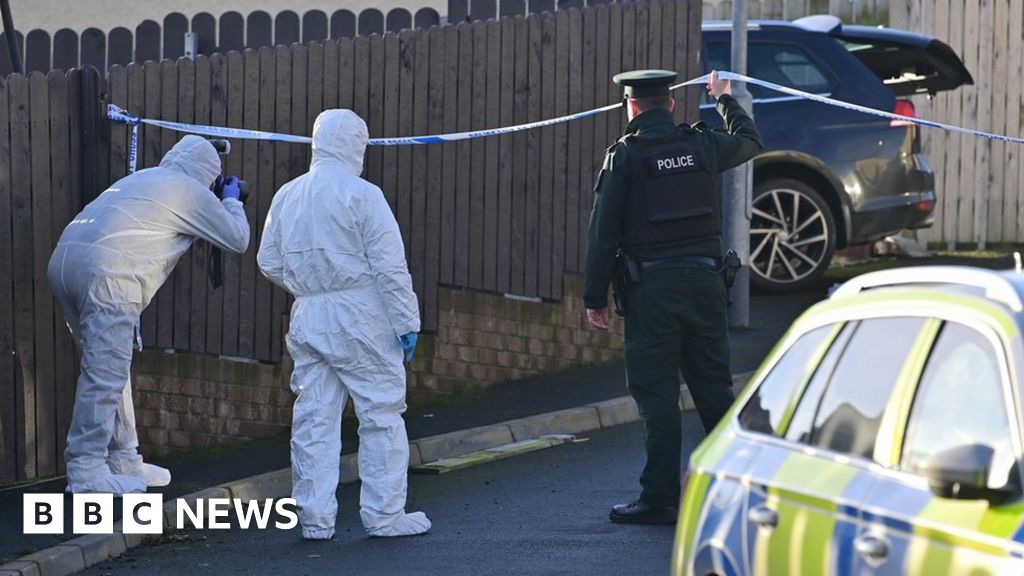 The 58-year-old man who was shot dead in Newry on Thursday evening was Mark Lovell, the police have confirmed.
Mr Lovell was shot a number of times at close range outside his home in Ardcarn Park. He died at the scene.
Police said one line of inquiry is that the shooting was part of a cross-border crime feud, possibly involving drugs.
On Friday, Supt Norman Haslett described the murder as a "brutal and a senseless attack on a defenceless man".
Media caption, Supt Norman Haslett says the "level of violence used was reprehensible"
He said the victim, who was a husband and father, crashed his car into a nearby property after the attack.
Politicians have condemned the attack and urged anyone with any information to get in contact with the police.
Image caption, Mr Lovell died at the scene at Ardcarn Park