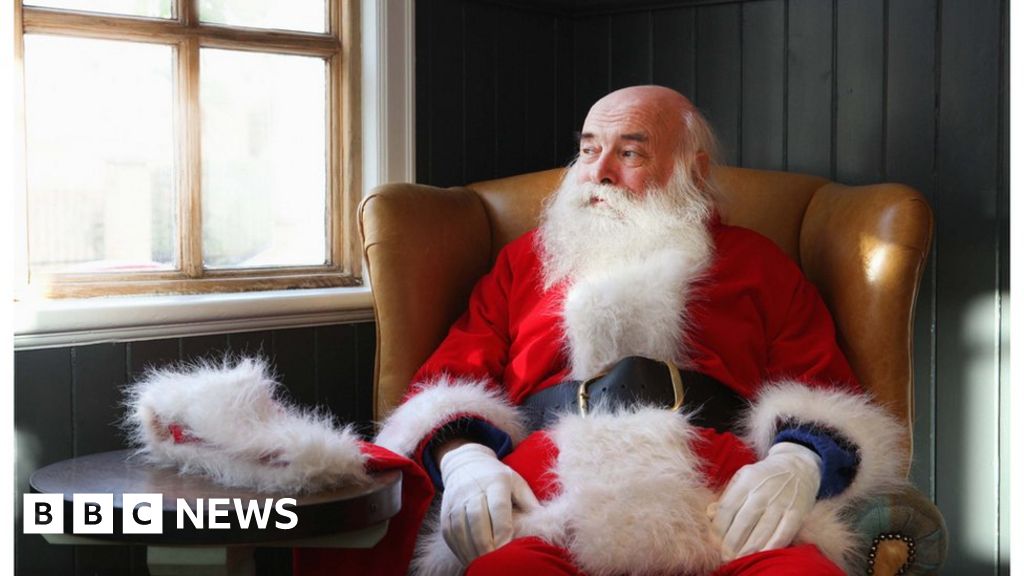 The coronavirus pandemic upended life for millions around the world – and Santa Claus was no exception.
While the brick-and-mortar world was on its heels, Santa went virtual to keep the Christmas spirit alive.
Instead of children meeting him in person, they gathered with their families in front of computer screens for a sit-down with the man himself over video call.
"Most Santas aren't real tech savvy," said Edward Taylor, a 68-year-old from Oregon who has played the role of Santa Claus for nearly two decades. "But we just all rolled up our sleeves and said: 'We're going to do this.'"
And as this year's holiday season enters full swing, Santas who made the switch say the new virtual experience is here to stay. Some even say it is better than traditional in-person meetings.
Charles J Gill, who has been a Santa for more than 40 years and manages a company that arranges these calls, said the long queues children typically have to wait in, only to then get a fleeting interaction, are a thing of the past.
He also told the BBC that a questionnaire parents are given before the call gives Santa the inside scoop.
"Age, school teacher, what they got for Christmas last year. My Santas incorporate that into their visit, so the kids truly believe they're speaking with Santa," he said.
"Because, after all, Santa knows."
Many also offer a video recording of the experience, he said. More people can participate too, whether it's siblings, parents, grandparents or aunts and uncles.
But given video calling is so common, how do Santas ensure the experience stays magical?
"What I do, and a lot of other Santas do, is both encourage good behaviour but we also want the children to recognise that they should be proud of themselves," Mr Gill said.
"We try to bring everyone in the family into the visits. We'll say: 'Oh grandpa, it's been a while since you've been on my knee…'"
Some also use greenscreens or decorated backdrops. Others have Christmas lights, fireplaces, bookshelves and toys on display.
"We spend a lot of money on our backdrop," Mr Gill said. "Mine is Santa's bookcase with all the toys that Santa's proud of – some dolls, games and Lego."
There's of course the familiar red suit and white beard. But, Mr Gill said, there's one thing every Santa must have, whether they're appearing in-person or virtually.
"There's this whole thing called a Santa heart. Anybody could put on a suit, but you have to find your Santa heart."