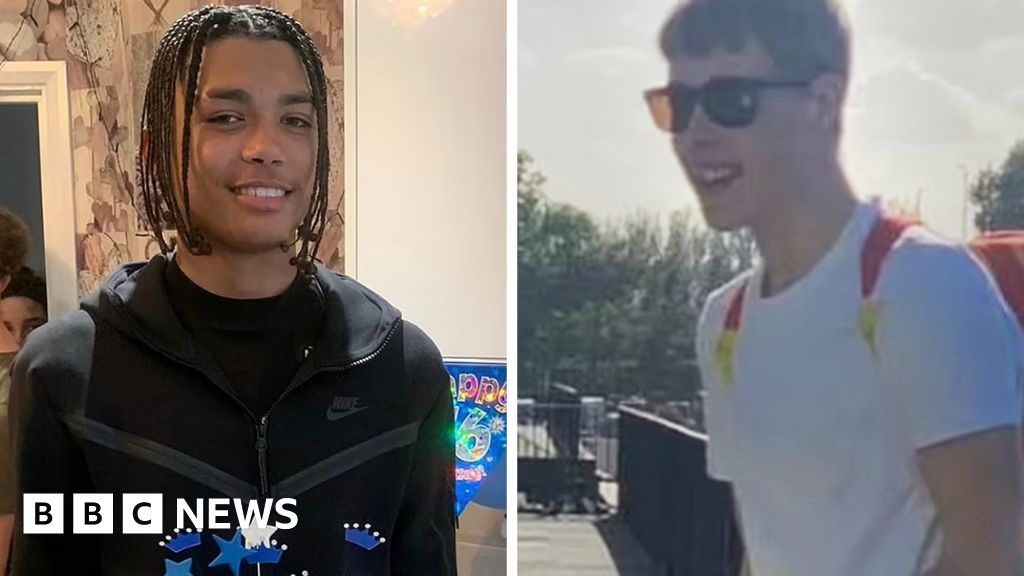 Two teenage boys have been charged with murdering two boys who were stabbed to death a mile apart from each other in south-east London.
Kearne Solanke, 16, was found fatally wounded in Titmuss Avenue in Thamesmead on Saturday.
Charlie Bartolo, also 16, was discovered in Sewell Road in Abbey Wood, on the same day.
Two boys, aged 15 and 16, are due to appear before Bromley Magistrates Court later.
Follow BBC London on Facebook, Twitter and Instagram. Send your story ideas to [email protected]
The BBC is not responsible for the content of external sites.