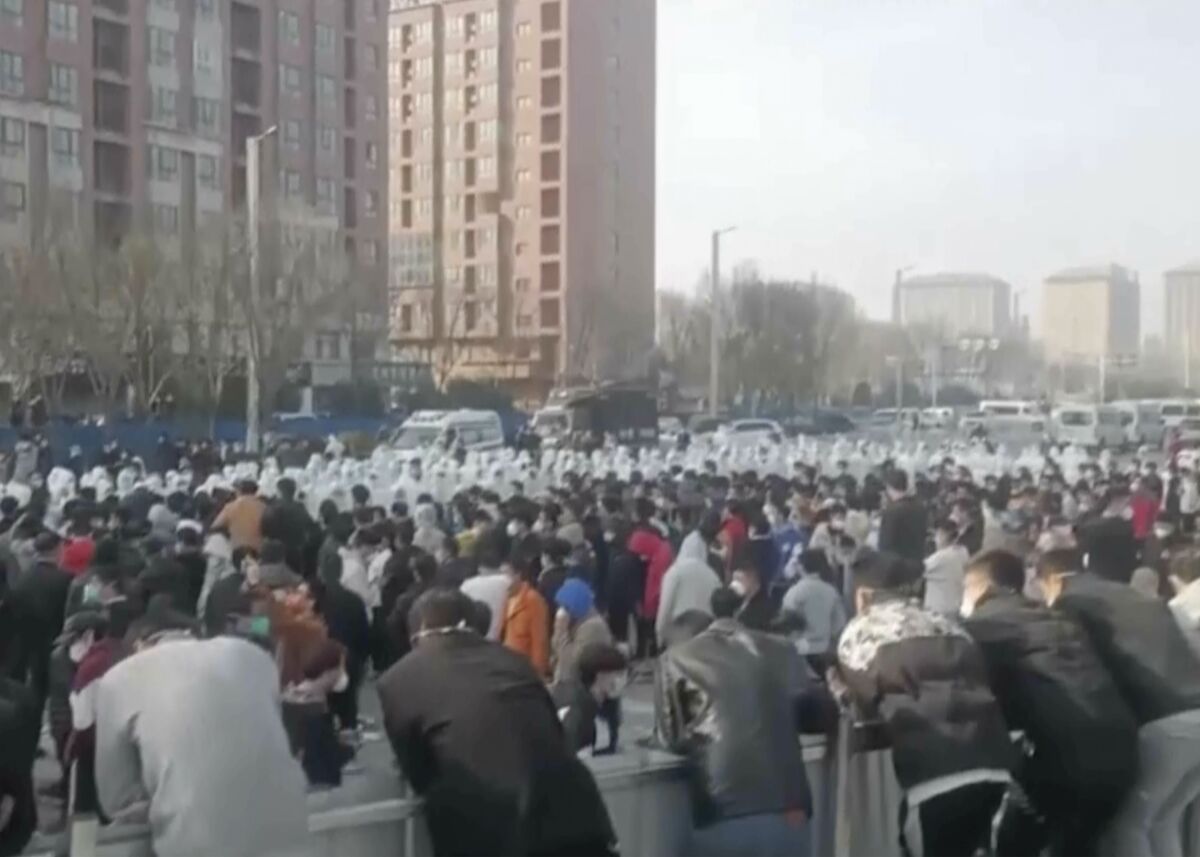 Theyve been hired from across the country to pile into an iPhone factory in central China. Their work will go on display in Apple Inc. stores, under Christmas trees, and on the income statement of the worlds biggest company. In the interim, thousands have been confined to their dorms in a strict Covid lockdown, starved of reliable information, denied adequate food and, at times, fearing for their safety. 
Factory workers in Zhengzhou
rose up again this week, the second time in a month, as the need to churn out iPhones runs head-long into Beijings draconian attempts to curb a virus the rest of the world has moved on from. Theres plenty of blame to go around.