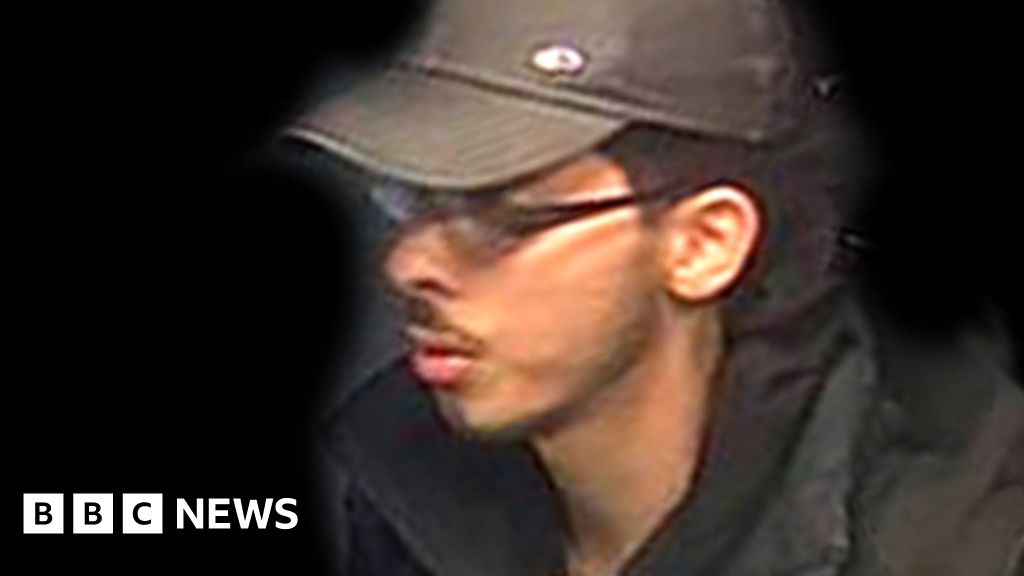 Image source, Greater Manchester Police
Image caption, Salman Abedi detonated a bomb at the arena on 22 May 2017, killing 22 people and injuring hundreds more
There was no indication the Manchester Arena bomber held extremist views and was planning a terrorist attack, his friend has told an inquiry.
Alzoubare Mohammed said Salman Abedi "distanced himself" from friends and "would probably go to the mosque more often" in the years before the attack.
However, he told the Manchester Arena Inquiry Abedi said nothing that made him think he was becoming an extremist.
Abedi's attack on the venue in 2017 had left his friends "in shock", he added.
Twenty-two people were killed and hundreds more injured when Abedi detonated a homemade explosive at the end of an Ariana Grande concert on 22 May 2017.
The hearing was told Abedi called Mr Mohammed from Libya on 15 May, a week before the bombing.
Mr Mohammed said he now believed that it was a farewell call.
"He didn't say 'I'm going to do anything'," he said.
"It was a general conversation I asked him 'how is Libya?', he asked me what's going on here and that was it.
"But in hindsight, I'm thinking 'this guy knows what he's doing'.
"I was a good friend; he was probably saying farewell."
Image source, Family handouts
Image caption, Twenty-two people died in the bombing on 22 May 2017
Mr Mohammed, who denied any knowledge or involvement in the attack, told the inquiry that the day after the bombing he and Abedi's other friends were "in a state of shock".
"Some of us were even questioning it because we thought he was still in Libya," he said.
"At first, there was disbelief, shock."
The inquiry was told that Mr Mohammed became close friends with Abedi and his brothers, Hashem and Ismail, after he moved from London to Manchester in 2014.
He admitted being in regular contact with convicted terrorist organiser Abdulraouf Abdallah, who he visited three times in prison in the months before the bombing, but told the inquiry the visits were purely social and to "lift his spirits".
The inquiry has previously heard Abedi also visited Abdallah in the months before the attack.
Mr Mohammed denied that there was any mention of potential terrorism or bombing within his group of friends in Manchester, adding that that was "not our ideology not my ideology".
He also agreed that the group calling itself Islamic State was an "abhorrent organisation".
The inquiry continues.
Why not follow BBC North West on Facebook, Twitter and Instagram? You can also send story ideas to [email protected]
The BBC is not responsible for the content of external sites.