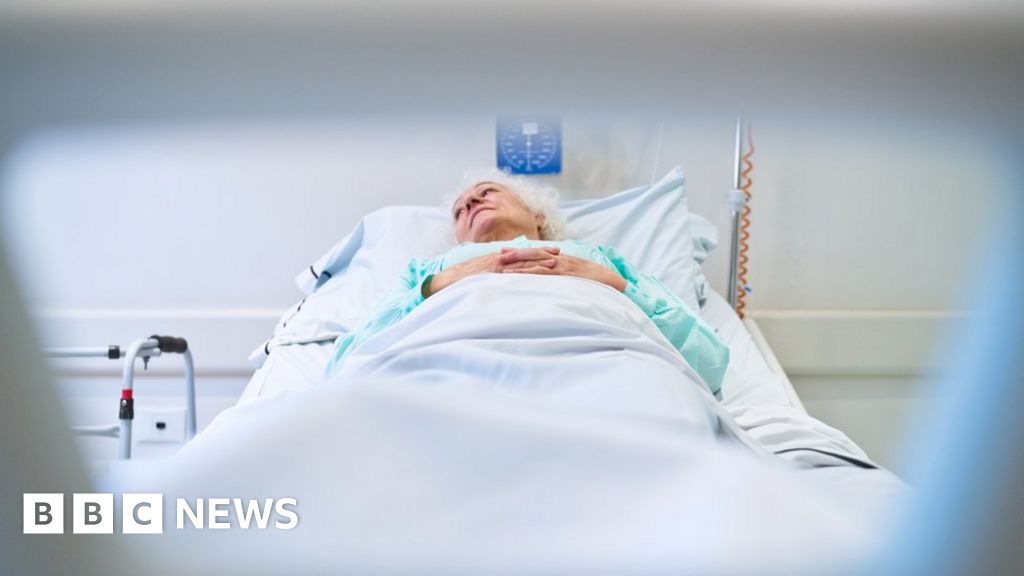 Health trusts in Northern Ireland have been advised to create areas within their emergency departments for older people who are brought by ambulance.
The move is an attempt to prevent older people being kept in ambulances for long periods of time.
On Monday, a 77-year-old woman died on a trolley waiting to be admitted to the Royal Victoria Hospital in Belfast.
BBC News NI understands these newly created areas are not hospital wards as there are none available.
Instead, the areas could be a corridor which is cordoned off especially for older patients.
Since Friday, there have been reports of many elderly frail patients having to be kept in ambulances or on trolleys in corridors as there is no room for them within the emergency area.
The move is a result of a so-called emergency summit held last Wednesday.
It was led by a group of health officials known as the Strategic Planning and Performance Group who were formerly part of the health and social care board which has now closed.
In a letter seen by the BBC from the group's lead, civil servant Sharon Gallagher, to GPs, hospitals and health trust chief executives, Ms Gallagher said that a number of "additional interventions emerged strongly which if implemented quick;y could yield further gains".
Two initiatives were discussed as part of the summit which health officials believe could have a significant impact in the care of elderly patients.
They were cohorting patients who arrive by ambulance in emergency departments to release ambulance crews and transferring patients with a decision to admit to wards in advance of a bed being made available, as opposed to waiting in the emergency department for that bed.
Ms Gallagher said that she "recognised the challenge this presents but it needs to be seen in the context of balancing the risks across the entire system that was discussed at the summit".
The summit also discussed the need to prevent care home residents being transferred to an acute hospital environment "when that is not the best place to meet their needs".
The steering group said that there are "many examples of good practice which seeks to prevent the unnecessary conveyancing of frail elderly patients".
Health trusts and primary care practitioners were asked to "expedite discussions" to ensure a more proactive approach to care is introduced across all geographical areas as soon as possible.