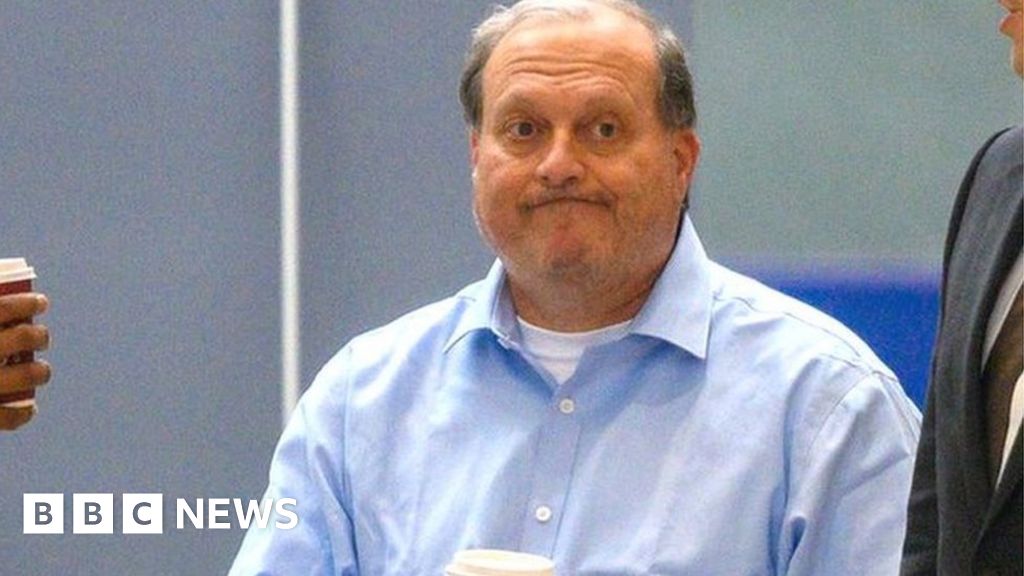 Image caption, Pilot Glendon Gulliver has been jailed for 10 months
An airline pilot has been jailed for 10 months after turning up drunk to fly a plane to the United States.
Glendon Gulliver, 63, was due to fly United Airlines flight UA162 from Glasgow to Newark on 2 August 2019.
But a member of the public saw Gulliver drinking heavily the night before and reported him to Glasgow Airport via Twitter.
Paisley Sheriff Court heard that the pilot failed a breathalyser test and was arrested before the 09:00 flight.
Scottish Courts said he admitted "attempting to perform an aviation function with alcohol in breath" in breach of the Railways and Transport Safety Act.
As reported in the Daily Record Newspaper, Gulf War veteran Gulliver was four times the legal limit for flying.
Sheriff Gillian Craig told him: "I find it hard to envisage a more responsible role than that of a pilot in a commercial aircraft – these people placed their lives in your hands.
"They expect the pilots to be sober. There were 177 men, women and children.
"I dread to think what the consequences could've been."
A spokesman for United Airlines said: "The former pilot sentenced yesterday is no longer flying for United. The safety of our customers and crew is our highest priority."