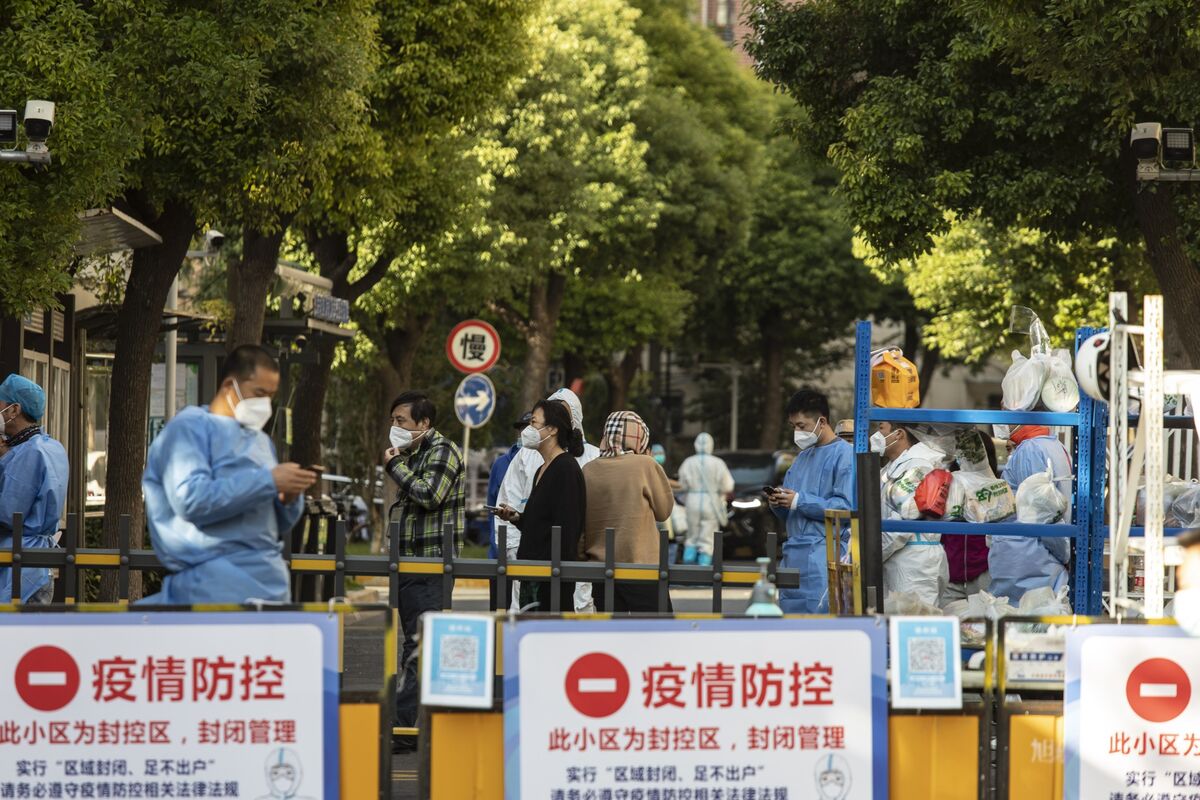 Hi, its Claire in Beijing. Late last week, China made a sweeping overhaul of its tough Covid Zero rules that sent markets soaring. But its also got some China watchers warning that its
too early to pop the champagne. First though, lets take a look at…
Today's must-reads
Fluoridating water leads to a modest reduction in childrens tooth decay, University of Manchester researchers said in a report.

A surge in Covid cases threatens to turn into an early test of

Chinas resolve to ease some of its strict virus controls. 

When the Australian health insurer Medibank Private Ltd. was hit with a

ransomware attack last month, it didnt pay the ransom. So hackers began publishing private medical details.
Covid Zero Caution Reigns
Markets were
euphoric on Friday after China announced a raft of changes to its Covid Zero strategy  detailed in a 20-point playbook  that includes shortened quarantine times, the end of a flight-suspension system and reducing mass testing and contact tracing.
Investors saw the changes, announced at a time when Covid cases have climbed to a six-month high, as a potential first sign of a shift away from the virus strategy thats left China isolated for almost three years. But officials moved quickly to quash the idea that theyre giving up on stamping out transmission. 
I have to emphasize in particular that strict Covid prevention and control and the optimizing measures must be combined and implemented at the same time, Chang Jile, deputy director of the NHCs Bureau of Disease Prevention and Control, said at a briefing over the weekend.
Chinas large population and other factors mean it
cant lie flat like other nations, officials said.
Thats fueling expectations that rather than an exit, the changes reflect Beijings efforts to optimize the regime to make it more sustainable. Generally, authorities are still very cautious and the new measures are mainly meant to rectify overreactions, according to Standard Chartered Plc. 
Its unclear how readily local governments will implement changes.  Municipal authorities are still under pressure to eliminate the virus, but in a way thats more targeted and avoids the widescale disruption to daily life wrought by sudden city-wide lockdowns. Some of Chinas megacities may be a template of sorts: Guangzhou and Zhengzhou, which have both seen cases surge, have
avoided a complete shutdown and instead imposed more localized restrictions. 
Residents at a Covid-19 testing truck in Guangzhou, China, on Tuesday, Sept. 20, 2022.
Officials also have to contend with millions of the countrys vulnerable elderly remaining under-vaccinated, with three years of propaganda leaving many Chinese still deeply afraid of the virus. 
The outlook for travel also remains uncertain. While the end of the flight-suspension mechanism may make it easier to book a trip to China, the labyrinth of local rules around quarantine for travelers  even those moving around domestically  may continue to weigh on the tourism sector.
During my flight from Macau to Beijing over the weekend, the passenger next to me said hed spent a week in the gambling hub to get around onerous restrictions. Traveling from virtually virus-free Macau requires no quarantine time. But hed been in Guangdong, a current hotspot, and found it impossible to get to Beijing as he was getting a pop-up window on his health-code app that meant he was banned from entering the capital. 
So while there are positive signs that residents may face fewer disruptions in some aspects of their daily lives, theres clearly still a long way to go toward any meaningful shift away from Covid Zero.
Claire Che 
What were reading
Decades after the ADA passed, medical care still isnt accessible for many people with disabilities. The Atlantic
reports on the challenges they face in finding physicians prepared to care for them.
AIs new frontier is connecting grieving loved ones with the deceased, 
according to the Washington Post.
For the first time, doctors have successfully treated a fetus by infusing a crucial enzyme into its minuscule umbilical cord, halting an otherwise fatal inherited disorder known as severe infantile Pompe disease, the New York Times 
reports.
Ask Prognosis
Ask us anything well, anything health-related that is! Each week were picking a reader question and putting it to our network of experts. So get in touch via