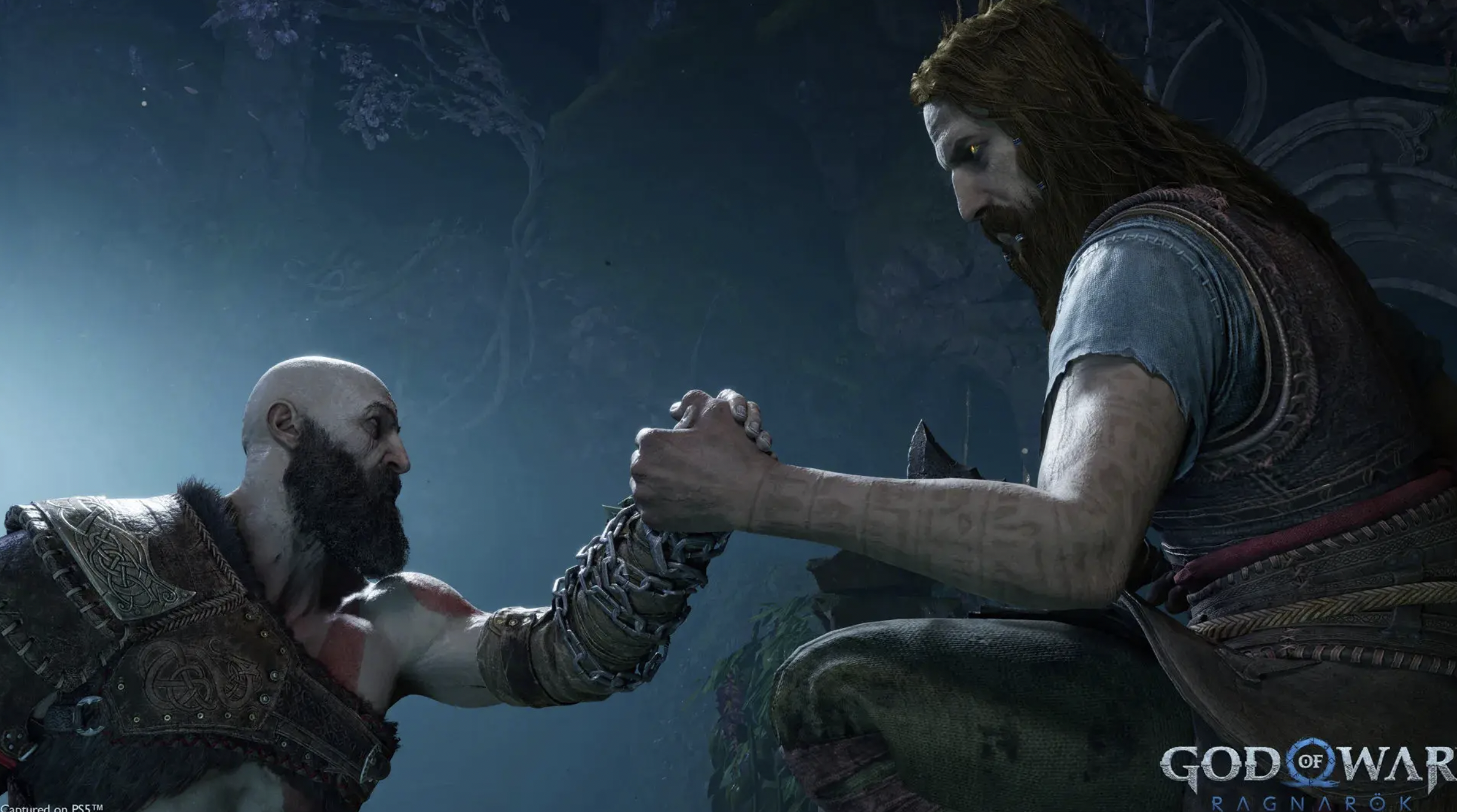 God of War Ragnarök is a sprawling, massive game that you'll need to carve out quite some time to play. That's usually the case with these bigger-budget games, and we're happy to report, not only is it a long game, but it's well worth your time, as we spelled out in our 10/10 review. That's something you can take to the bank.
But when you reach the end of the game, is that truly all there is? Or is there a way to go back through the game and experience everything with better gear and pick up where you left off? Is it truly the end of the story when the credits roll? What many gamers may be asking is if God of War Ragnarök has a New Game Plus mode, and we're here to answer that question.
Kratos and the former god of war, Tyr. There's a wide variety of personalities that Kratos will meet up with on his harrowing journey. Sony Interactive Entertainment
The short and sweet answer here is no, God of War Ragnarökdoes not have a New Game Plus mode. At least not right now. When you complete the game, you'll be given an "ending" with some credits, but there's still a little more to do from there. For instance, you'll have a small epilogue to complete where Kratos has some tasks he can take on, and you'll have to finish all of those to see the actual credits roll. But a lot of what he can do then is accomplished by going back through the Nine Realms and finishing things he needed to do but didn't get to at the time. We're talking about you, of course, visiting specific areas where you can complete additional activities.
But beyond that, there is currently no option to start a new game with added capabilities or the abilities you previously had. You just continue through right now, and the game doesn't start over. However, that doesn't preclude the possibility of there being a New Game Plus in the future. It could very well be added in the future by way of DLC. If that occurs, you can expect it to be added to the game in an update that would automatically be triggered when you launch the game.
Unfortunately, neither PlayStation nor Santa Monica Studio has announced anything of the sort just yet. We'll be sure to keep you updated on any further developments.
God of War Ragnarök is available on PlayStation 5 and PlayStation 4 now.