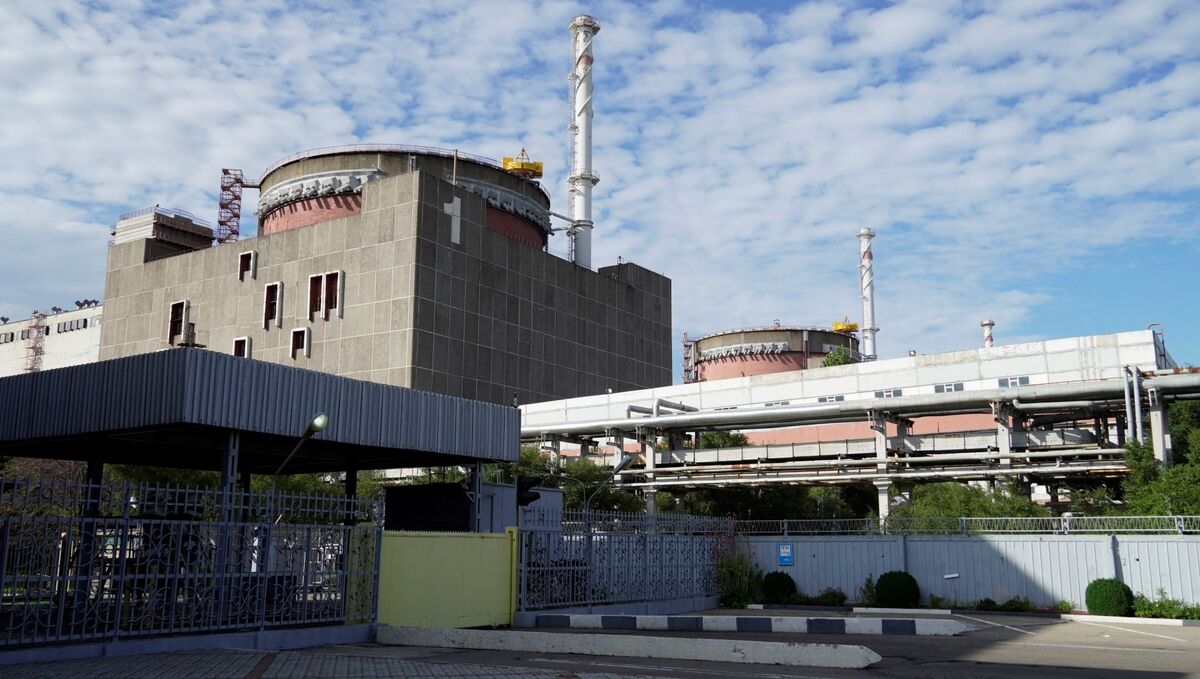 US President Joe Biden warned the Kremlin Tuesday against using any radioactive weapons in its war on Ukraine as tensions over a potential nuclear escalation by Moscow climb. Since before its invasion in February, Russia has been accused of trying to muddy the waters by accusing Kyiv of planned provocations, unsubstantiated claims that would ostensibly provide cover for Russian false-flag operations. Eight months later, widely rejected allegations by Vladimir Putins adjutants that Ukraine plans a radioactive dirty bomb attack on its own soil have the US and NATO wondering whether Putin is planning to
detonate one himself. With Russia losing significant ground in the northeast and southeast of Ukraine in recent weeks, assessments that Putin may be considering a nuclear attack on Ukraine are growing in the West. Others contend this dirty-bomb brinkmanship is the latest Kremlin effort to
scare off NATO when it comes to advanced military aid to Ukraine. But Kyiv authorities claimed Tuesday that theyve seen
suspicious activity by Russian forces at Ukraines occupied nuclear power plant that could indicate the gambit is real. Such games of chicken have been war-gamed for decades, and they have always had the capacity to
spiral out of control.
Here are todays top stories
Persistent worries about catching Covid-19 kept about 3 million Americans out of the workforce, reducing the nations economic output by
$250 billion in the first half of 2022. As winter approaches, that reluctance may continue. And while a new campaign of bivalent boosters is failing to
catch fire in the US, infection and hospitalization rates that had been falling for months are flattening out.
Europe suddenly has more gas than it
can use. Starved of the Russian imports on which its long relied, Europe has rushed to import liquefied natural gas from around the world to fill up storage. Now, a combination of unusually warm weather and successful bidding for cargoes means facilities are almost full.
Profits and losses arent usually thought of as a consideration for central banks, but rapidly mounting red ink at the US Federal Reserve and its peers is becoming more than just an accounting oddity. The bond market is enduring its worst selloff in a generation. Falling bond prices, in turn, mean paper losses on massive holdings the Fed and others accumulated during their pandemic rescue efforts. Thats
not great.
Boston leaped over San Francisco to land in second place on the list of most expensive US rental markets. But for prospective tenants, New York still holds the
terrible crown. 
New York on Top
San Francisco slips in rental rankings while Boston grows pricier
Source: Zumper
Whatever you think of cryptocurrency, whether you see it as the future of finance or funny money for suckers, its established a foothold in the public consciousness, not to mention that of Wall Street. And since its probably not going away anytime soon (crypto-winter notwithstanding), Bloomberg Businessweek decided to devote an entire issue to explaining once and for all what this (to most of us anyway) opaque development at the crossroads of tech and finance really isand what it means for everything.
China dominates clean energy supply chains and has enough manufacturing capacity to meet global demand for most of the solar market to 2030. But as the US and Europe seek to decarbonize their economies, Western governments are trying to meet their own needs with  local facilities capable of producing photovoltaic panels and storage. It wont be easy or cheap: Try $262 billion
on for size.
Chinas broad fiscal deficit hit an all-time high in the first nine months of the year as Covid-19 outbreaks and a housing market slump continue to
erode government income.
Bloomberg continues to track the global coronavirus pandemic. Click here for daily updates.
 What youll need to know tomorrow
Households in Singapore are spending more on necessities and accommodation. Its getting costlier to have fun and relax too. Prices of recreational and cultural activities in Singapore in September soared the most in 40-years. Something as casual as, say, keeping your pet puppy or turtle now costs 5.2% more than a year earlier. And those holiday expenses are
really going to hurt.
The Marina Bay Sands in Singapore