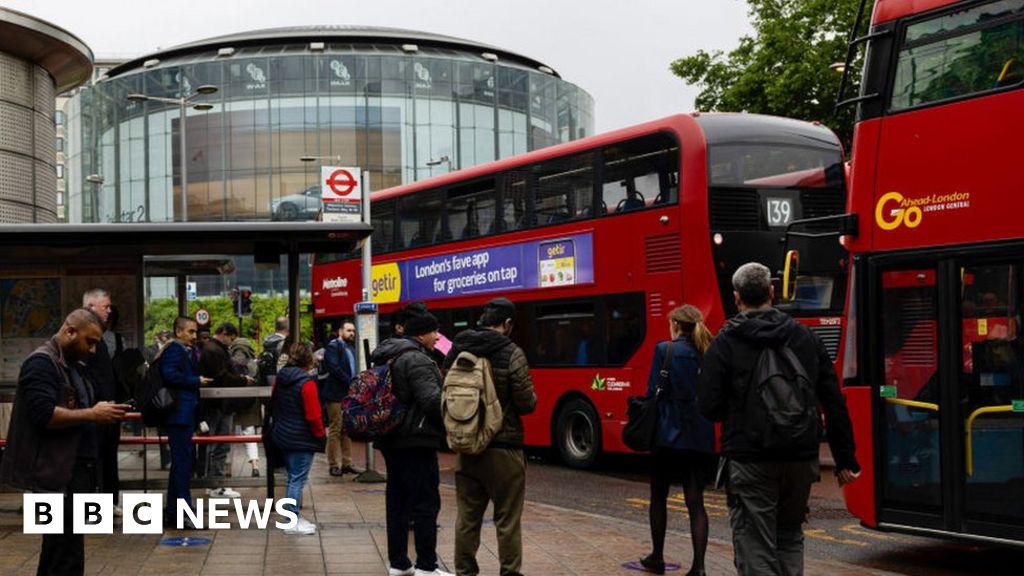 About 3,000 London bus drivers and engineers have secured a 10.5% pay rise, Unite says.
It comes after the union announced it was preparing to ballot members for industrial action.
The agreement with bus operator Go-Ahead will benefit workers who operate routes across south London, and makes its drivers among the best paid in London.
The union says the deal follows intensive negotiations.
Go-Ahead initially offered a final offer of 9% but this was rejected by members, Unite says, adding management then made another offer of 10.5%, which members accepted.
The company is the largest Transport for London bus operator in London, running 2,300 buses on a quarter of all routes in the capital.
Those covered by the latest agreement work for Go-Ahead London Central, Go-Ahead General and Metrobus based in:
Bexleyheath
Camberwell
Croydon
Merton
Morden Wharfe
New Cross
Orpington
Peckham
Putney
Stockwell
Sutton
Waterloo
Waterside Way
Unite's general secretary Sharon Graham said it waSs "an important win" for workers, adding they were "fully prepared to face down management".
She said: "Unite's commitment to prioritising the jobs, pay and conditions of its members is paying dividends and the pay deal at Go-Ahead is a clear example of the success of this strategy."
The union is still negotiating pay deals or balloting members employed by other bus operators in London.
A Go-Ahead London spokesperson said: "We are pleased to have recently concluded a pay deal for most of our drivers and engineers.
"The agreement reflects the current cost of living and will make a real difference to our 6,000 frontline colleagues."
The BBC is not responsible for the content of external sites.