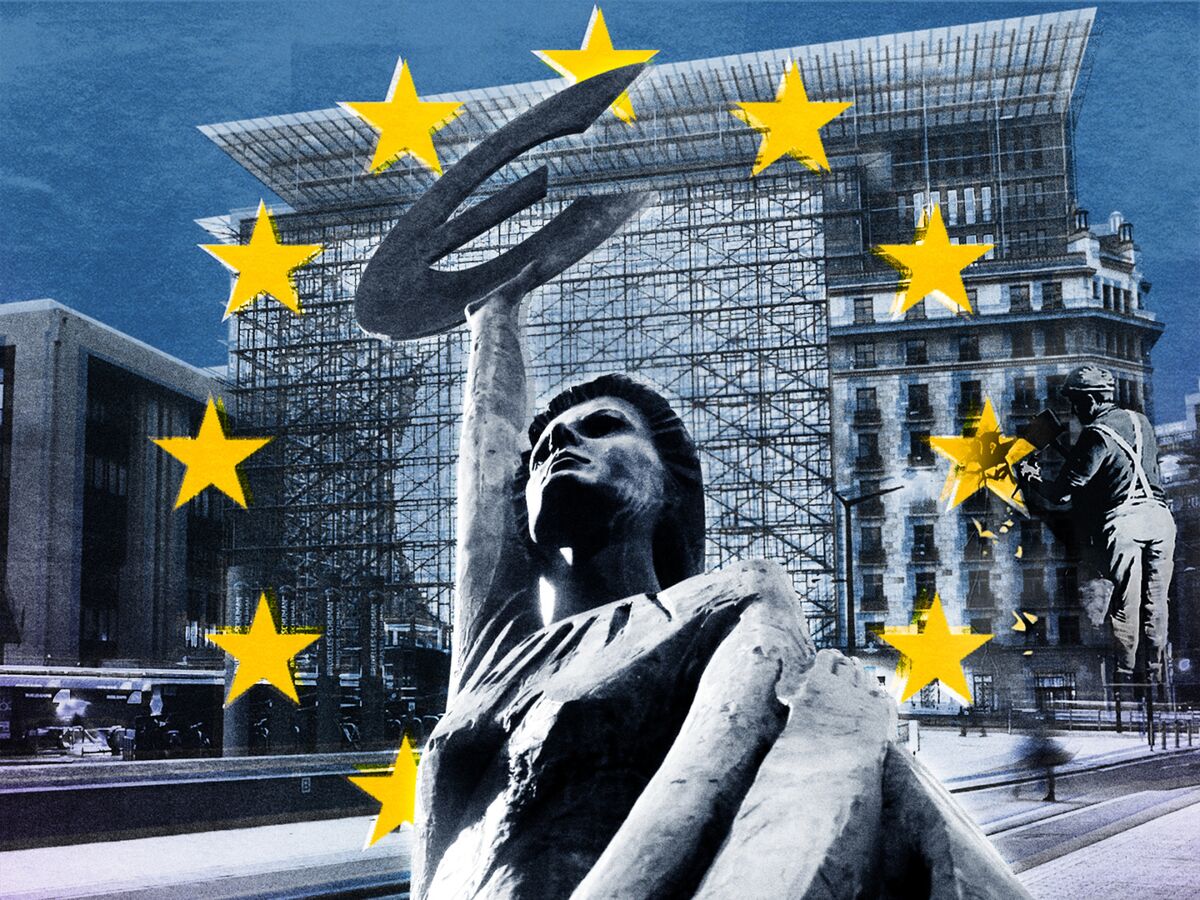 Welcome to the Brussels Edition, Bloombergs daily briefing on what matters most in the heart of the European Union.
The Commission will release the details of a
new energy-intervention package today as the bloc looks to tackle an unprecedented crunch. It is betting on bolstering solidarity among member states and refraining from immediate gas price caps amid political divisions, market constraints and concerns over supply security. According to a draft document, the proposals will include measures to avoid
extreme price spikes in energy derivatives and to alleviate the impact of the crisis on consumers and businesses. Additionally, the Commission will seek to use the EUs joint purchasing power as leverage in negotiations with global gas suppliers. The EU plans to propose using as much as 40 billion from its budget to support people and companies struggling with high prices. The measures will next go to leaders for discussion at the EU Council later this week.
Ewa Krukowska and Max Ramsay
What's Happening
China Relations | China is increasingly becoming a
tough competitor for the EU as it seeks to gain influence in the world, according to the blocs foreign policy chief Josep Borrell. Foreign ministers meeting in Luxembourg broadly confirmed the EUs approach of treating the worlds second-largest economy as both a partner and a systemic rival, Borrell told reporters. 
Leading Sweden | Sweden has a new prime minister, with the parliament
voting in Ulf Kristersson as head of a center-right bloc that takes over from Social Democrat Magdalena Andersson. The full cabinet lineup is due to be unveiled this morning, ahead of a meeting with the king that formally transfers power in the biggest Nordic country.
Nuclear Extension | German Chancellor Olaf Scholz has
ordered an extension in the life of the countrys three remaining nuclear plants until mid-April 2023, in a dramatic reversal of a decision by Economy Minister Robert Habeck. Scholzs action came late yesterday and is designed to end a standoff between his two coalition partners, the Greens and the Liberals. 
Strike Disruption | France is bracing for more work and
travel disruption today as labor unions ask workers across industries to join a walkout by some refinery employees. The action to demand higher wages has led to fuel shortages in many parts of France. Finance Minister Bruno Le Maire said yesterday the time for negotiations had passed and that a handful of strikers should not impose their will on the majority. 
Tech Lawsuits | The EU is
bracing for lawsuits from the largest tech companies  Google, Amazon, Meta Platforms and Apple  over rules that will change how the industry operates. There will be litigation, Gerard de Graaf, a top EU official focused on digital-platform regulations, told us in his first interview with a US media outlet since opening the blocs office in the heart of Silicon Valley last month.
In Case You Missed It
Iran Sanctions | EU nations began discussing
how to react to Russias possible use of Iranian drones in Ukraine. Foreign Minister Dmytro Kuleba said he addressed a meeting of foreign ministers yesterday from a bomb shelter in Kyiv to call for new sanctions on Iran. The EU also decided to sanction Irans morality police and other entities over human-rights violations related to the death of a young woman in police custody.
Funding Row | Poland may
lose out on as much as 75 billion in aid from the EU for failing to comply with the blocs democratic standards. The Commission is for now not in a position to reimburse payment claims for some investments approved in the EUs 2021-2027 budget, according to spokesman Stefan De Keersmaecker.
Labor Shortage | Its not just the energy crisis hitting German industry. A lack of qualified workers is starving manufacturers of the staff they need to keep pace with demand. Recent surveys found a record 50% of firms are cutting output due to staffing problems, and its costing the economy as much as $85 billion per year. 
Monitoring Mission | The EU 
deployed a team of up to 40 experts along Armenias border with Azerbaijan yesterday after clashes last month that killed hundreds of soldiers on both sides. The mission aims to build confidence by reporting on the situation as the two Caucasus states strive to reach an agreement on their border, according to the European Council.
Protecting Infrastructure | The EU will step up efforts to protect critical infrastructure from acts of sabotage. The Commission will recommend this week that member states boost cooperation and stress test key infrastructure, starting with energy and followed by other high-risk sectors, according to a draft document.
Chart of the Day
Unity among the ECBs Governing Council over the size of monetary-policy moves
risks unraveling as officials diverge on the pain they reckon the economy can handle in the depths of the energy crisis. The window for public comments before the Oct. 27 decision closes tomorrow, with recent remarks from policymakers in Washington pointing to underlying discord, including over when to start rolling off bonds from its balance sheet.
Today's Agenda
All times CET.
4:45 p.m. NATO chief Jens Stoltenberg participates in Berlin Foreign Policy Forum
College of Commissioners meets in Strasbourg, followed by a press conference by Commission President Ursula von der Leyen, Energy Commissioner Kadri Simson and Financial Services Commissioner Mairead McGuinness
General Affairs Council meets in Luxembourg
EVP Frans Timmermans is in Morocco to sign a green-energy partnership
Like the Brussels Edition?
Dont keep it to yourself. Colleagues and friends can sign up here.
How are we doing? We want to hear what you think about this newsletter. Let our Brussels bureau chief know.