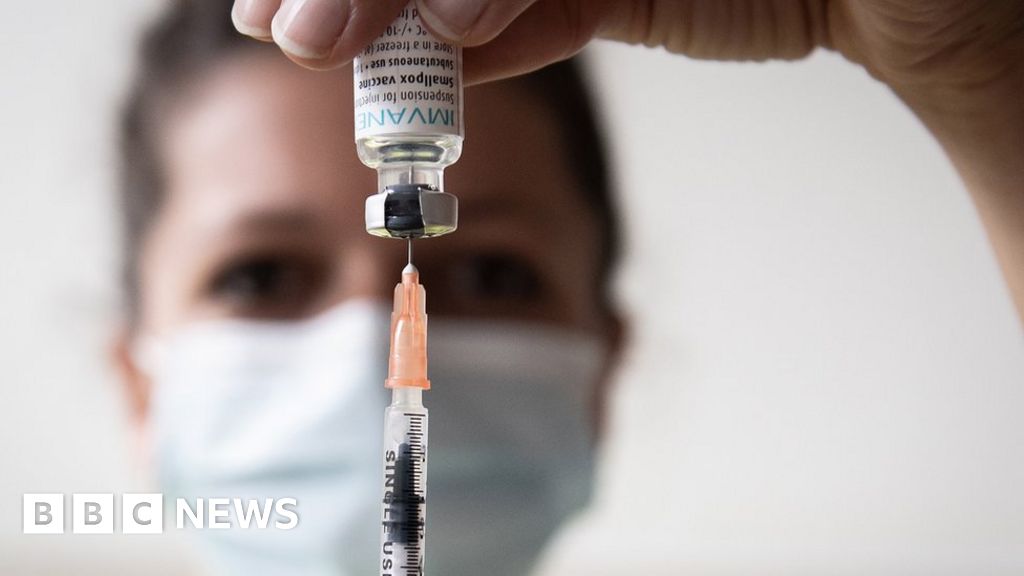 A leading sexual health charity based in London has withdrawn support for the government's monkeypox strategy, calling it "lacklustre".
The Terrence Higgins Trust says it has been asking for a campaign targeted at gay and bisexual men for months.
A spokesperson said: "Despite consistently raising our concerns, appropriate action has not been taken."
The UK Health Security Agency (UKHSA) said it was "not complacent" and stressed cases were low.
The announcement follows numerous instances of vaccination centres having to turn people away due to low, or no, vaccine supplies.
Leading up to 10 October, there were 3,523 confirmed and 150 highly probable monkeypox cases detected in the UK, according to the UKHSA.
The agency said that 99% of UK cases were in men, and 69% of UK cases were in people living in London.
However, scientists say in recent weeks there have been fewer than 100 new infections and the situation is looking more positive.
Despite recent progress in battling the spread of the disease, Dominic Edwardes, Director of Communications at Terrence Higgins Trust, believes more needs to be done.
He said: "The overwhelming majority of monkeypox cases continue to be in gay and bisexual men and a sustained, multi-channel campaign targeted at this community is needed to protect this group's health and prevent monkeypox from becoming endemic in the UK.
"It's crucial we reach those at high risk who still need to be vaccinated, those needing to access a second dose and those currently managing the risk through changing their sexual behaviour.
"We have raised this consistently for months in the UKHSA's communications meetings, but appropriate action has still not been taken. We firmly believe that a strongly targeted health campaign is a necessity to stop monkeypox from becoming endemic and that the money must be found to implement it."
Image caption, The UKHSA released images of the possible different stages of a monkeypox rash
However, Dr Will Morton, UKHSA incident director, said monkeypox cases were low due to "a combination of the vaccine and changes in behaviour, based on information that UKHSA has published."
He added: "The UK was the first to detect the international outbreak of monkeypox and we purchased 150,000 vaccine doses early to help protect the public.
"With thanks to Terrence Higgins Trust and other LGBT+ and sexual health partners, there is very high awareness of the disease, its symptoms and how to seek help and prevent transmission among those at higher risk.
"We are not complacent and will continue to ensure that everyone has the information they need to stay safe."
Follow BBC London on Facebook, Twitter and Instagram. Send your story ideas to [email protected]
The BBC is not responsible for the content of external sites.