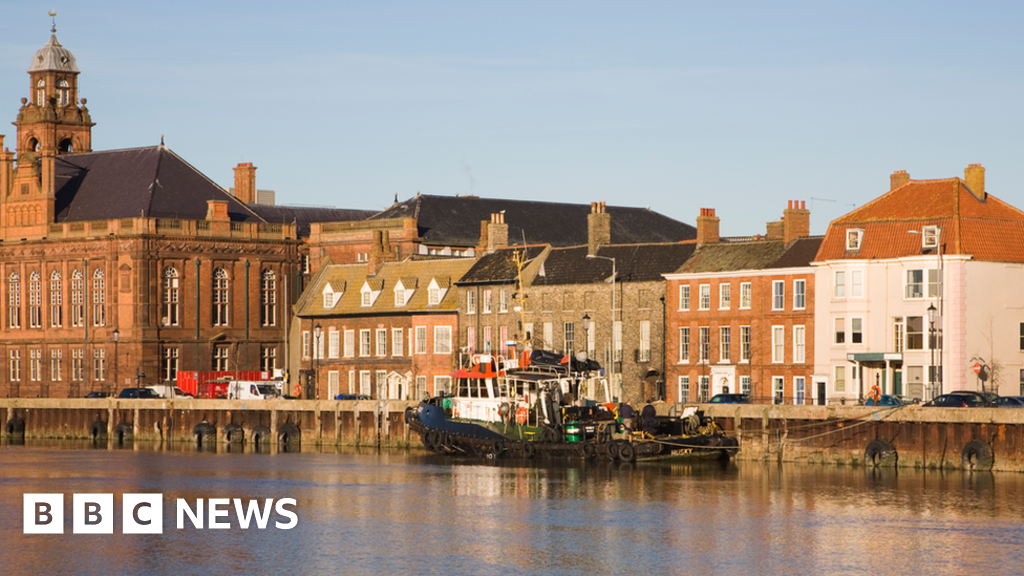 A council will not plant fruit trees in public places because of fears windfalls could be "used as missiles".
Work on the Queen's Green Canopy along Great Yarmouth's South Quay will not feature apple, plum or pear trees, the borough council decided.
A total of 92 "standard" trees will now be planted along the quay between November 2022 and March 2023.
A council officer said they wanted to create "more of an avenue feel" by the waterside.
The issue was raised at Great Yarmouth Borough Council's environment committee, which discussed the constraints involved in planting trees in the area.
They had received advice that fallen fruit could be "used as missiles".
Image source, Getty Images
Image caption, Ninety-two trees will be planted along the quayside, including honey locust (pictured) and English oak
Research had been undertaken into soil types "due to ongoing issues with tree survival rates in this area", it was told.
Labour councillor Marlene Fairhead questioned the suitability of fruit trees along South Quay, saying "they cause a bit of a hazard".
"The fruit drops off, nobody claims it, it gets slippery, and also children pick it up and chuck it at each other," she told the BBC.
"It's a health and safety issue really. You get elderly people walking along the pavements.
"They assured us they will not plant them along the kerbsides."
Image caption, Fruit trees will not be planted on South Quay over "slip hazard" fears
The two-year project involves planting more than 500 trees by March 2023 in urban areas of Great Yarmouth, as part of the Forgotten Places: Greening Coastal Towns and Cities initiative.
The total budget of £261,840, the council said, included £40,000 of Town Deal government money to replace trees along South Quay that had to be dug up in 2013 after they failed to thrive.
A selection of trees, including honey locust, English oak and hornbeam, will now be planted along South Quay.
"I have an allotment and I'm into fruit trees and I don't let the fruit go to waste," Ms Fairhead added.
"I think it's a waste when they're planted along the kerbside and cause a hazard."
Find BBC News: East of England on Facebook, Instagram and Twitter. If you have a story suggestion email [email protected]
The BBC is not responsible for the content of external sites.