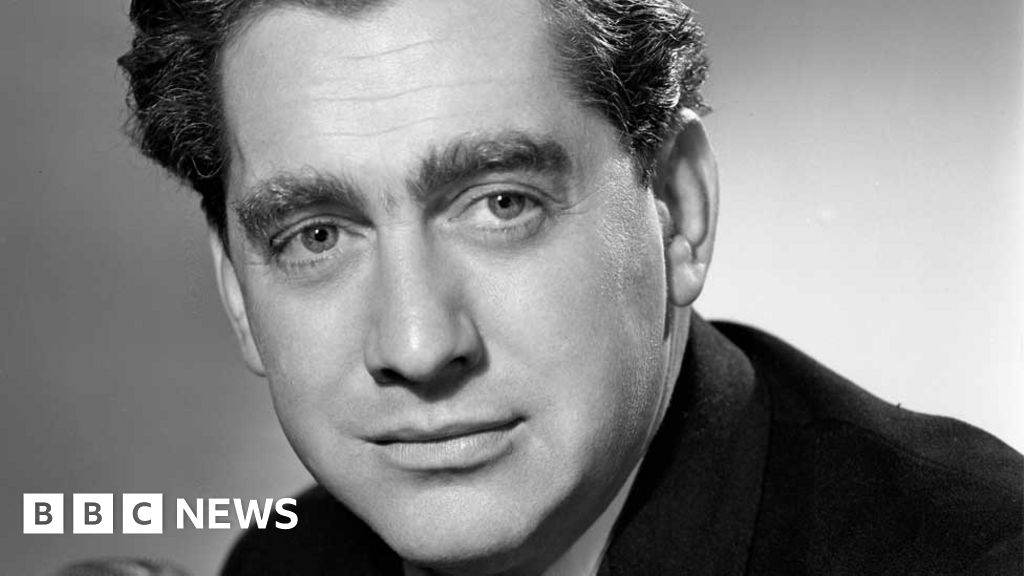 A teacher has said discovering a lost episode of Hancock's Half Hour is "the biggest find, probably the jackpot".
The Marriage Bureau is from the first series of the iconic 1950s radio show and is the only one to feature actor and comedian Peter Sellers.
Richard Harrison, from Lowestoft, Suffolk, who buys old reel-to-reel audio tapes, was amazed to realise he had found the long-lost episode.
It has been restored and will be broadcast by BBC Radio 4 on 18 October.
Image caption, Peter Sellers was a co-star of The Goon Show, but only featured in one episode of Hancock's Half Hour
Mr Harrison said: "I listened hard and thought, 'This seems very fresh, I don't think I've heard it before'.
"And in the end credits they announced Peter Sellers and that was that moment – hang on a minute, I've found this episode that's been on a wish list, a dream list really for me, for 20 years."
The Tony Hancock Appreciation Society tweeted its members were "absolutely delighted by the news".
Our members are absolutely delighted by the news and cannot contain their excitement! Many congratulations on your amazing work! This is one of the funniest episodes from the first series and will make a very welcome addition to the archive. https://t.co/KICVr4rOVq
— Tony Hancock App Soc (@TonyHancockAS) September 30, 2022
The BBC is not responsible for the content of external sites.View original tweet on Twitter
Tony Hancock was a household name in the 1950s, most famously through Hancock's Half Hour which was broadcast on BBC radio and television.
They co-starred actors and comedians Sidney James, Hattie Jacques, Kenneth Williams and Bill Kerr.
Image caption, Hancock's Half Hour was first broadcast on radio before making the move to TV
In fact, Peter Sellers, co-star of another 1950s BBC radio programme The Goon Show, only appeared in the Marriage Bureau as a replacement for Kenneth Williams.
Mr Harrison, a Lowestoft Sixth Form College teacher and film maker, said: "Looking back, the only episode Peter Sellers appeared in – and it's a really good episode as well – why on earth didn't they think well we'd better keep that one?
"The Goon Show was very popular at the time and you'd think, 'Well it's an obvious one to keep'.
"But tapes were reused because they were felt to be ephemeral, with no repeat value – and sometimes they couldn't be repeated without it costing [more] for contractual reasons."
Mr Harrison will appear in BBC Radio 4's Raiders of the Lost Archive on 13 October.
Find BBC News: East of England on Facebook, Instagram and Twitter. If you have a story suggestion email [email protected]
The BBC is not responsible for the content of external sites.