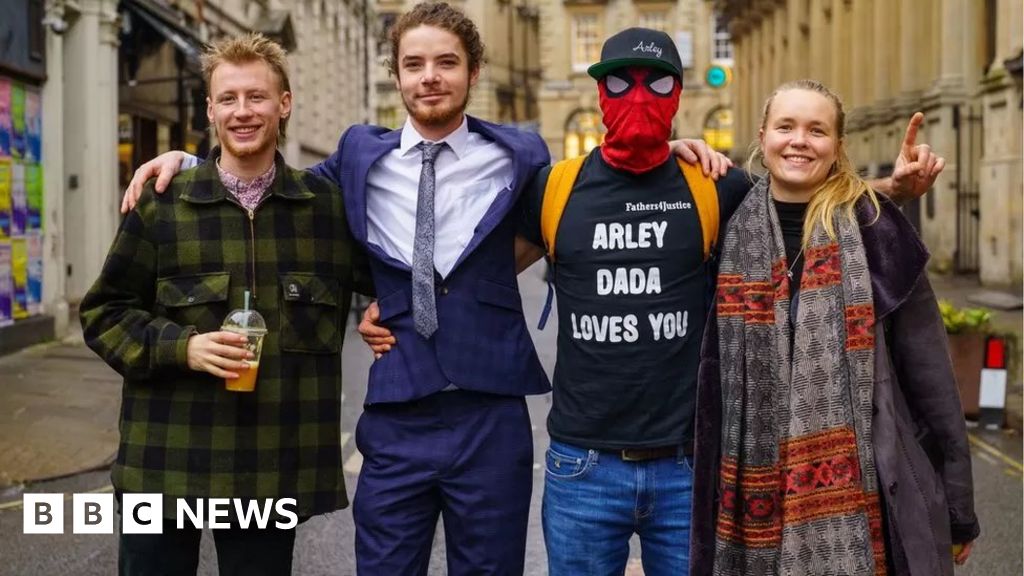 The toppling of a statue of slave trader Edward Colston was a "violent" act, appeal court judges have ruled.
They also ruled human rights protections were not available as a defence to the so-called Colston Four, who were acquitted of criminal damage.
The appeal comes after then attorney general Suella Braverman referred the case for legal clarification.
Lord Chief Justice Lord Burnett said the ruling does not imply the four were in fact guilty of criminal damage.
The four protesters – who were involved in tearing down the statue in a Black Lives Matter protest in Bristol in June 2020 – were cleared at the city's crown court after a trial in January.
Following the jury's decision, Ms Braverman referred the case to appeal, so judges could "clarify the law for future cases" – without affecting the acquittal of the four.
Delivering the judges' ruling, Lord Burnett said that the case "fell outside the protection" of the European Convention on Human Rights.
Follow BBC West on Facebook, Twitter and Instagram. Send your story ideas to: Bristol [email protected]