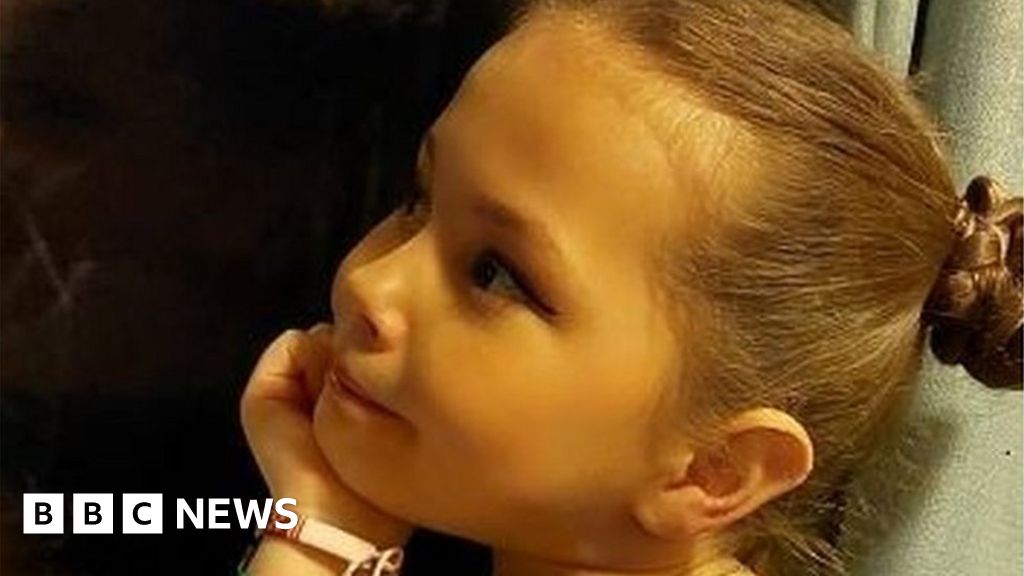 A 37-year-old man has been arrested on suspicion of assisting an offender after the death of Olivia Pratt-Korbel in Liverpool.
The nine-year-old girl was shot by a gunman who chased another man into her home on 22 August.
The suspect, from West Derby in Liverpool, is the ninth arrest in the investigation.
Merseyside Police said he has been taken into custody where he will be questioned by detectives.
Nobody has yet been charged over Olivia's death.
Media caption, Olivia Pratt-Korbel is described by her mother as "her little shadow"
She was shot in the chest when a gunman chased convicted burglar Joseph Nee into her home.
Neither of the men had any links to her family.
The gunman then shot Olivia's mother, Cheryl Korbel, in the wrist as she tried to shut the door.
Some of the previously arrested suspects have been bailed, as officers appeal for more information so they can "build a strong evidential picture".
The schoolgirl's funeral is due to take place at St Margaret Mary's Church in Dovecot on 15 September.
Her family have asked mourners to wear a "splash of pink" for the service.
Why not follow BBC North West on Facebook, Twitter and Instagram? You can also send story ideas to [email protected]
The BBC is not responsible for the content of external sites.