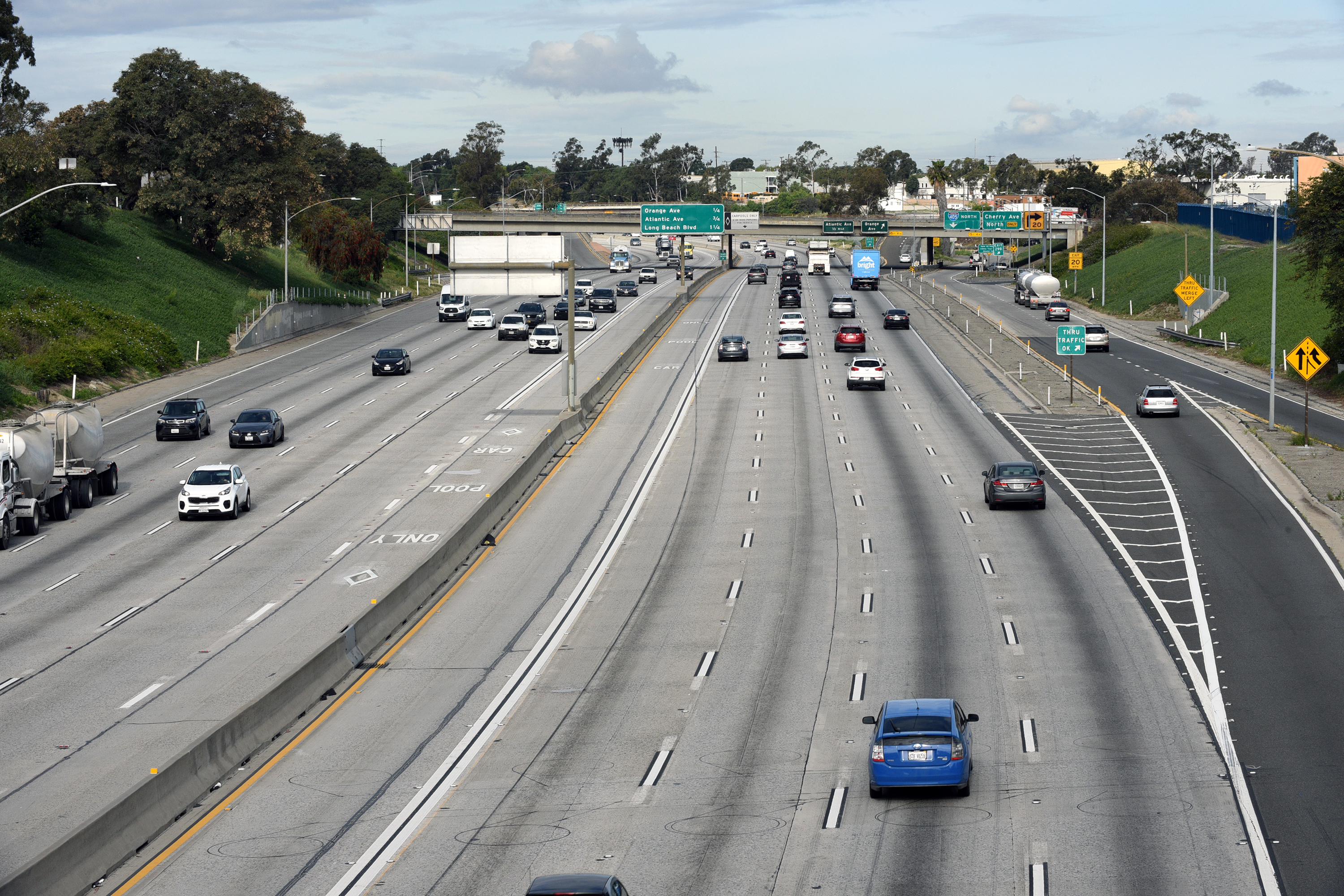 An instance of road rage escalated to more alarming violence early Sunday morning in Long Beach, California, leading to an arrest.
City resident, 48-year-old Jean Claude Lewis, was arrested a little after 2:50 a.m. local time after police determined that he had been involved in multiple vehicle crashes and had at one point opened fire at another driver, the Long Beach Post reported.
Through their investigation, Long Beach Police determined that Lewis had been involved in a vehicular accident near the city's Recreation Park area. The chaotic scene then caused Lewis to, at one point, take out a gun and open fire. Officers first determined that a shooting had occurred when shell casings were found at the scene of the crash.
After opening fire, Lewis reportedly collided with a third vehicle, who then hit a home that was unoccupied. Lewis and the driver of the second car, who had also opened fire during the incident, fled the scene before police arrived.
Above, a representational shot of a freeway near Long Beach, California. A man was arrested on Sunday morning after opening fire at another driving during a road rage incident.Bob Riha Jr./Getty Images
Police were able to track Lewis after a gunshot victim checked into a nearby hospital, allowing officers to interview three other occupants of his vehicle. One of the occupants, a woman, sustained multiple gunshot wounds across her body, but they were ultimately deemed non-life-threatening. The other two occupants avoided gunshot wounds, but were injured in one of the collisions.
From the occupants, Lewis' identity was determined, allowing police to arrest him and seize his firearm. He was booked at an area jail on $60,000 bail, and currently faces charges of carrying a loaded firearm and one count of driving with a suspended license.
The search for the other driver involved in the first crash and shooting has not been located as of Sunday evening. The investigation overall remains ongoing.
Newsweek reached out to the Long Beach Police Department for comment.
Another instance of California road rage recently led to much more severe damage for one of the drivers involved. On August 12, a 21-year-old woman driving on State Route 91 near Corona reportedly rammed her Jeep into a Tesla, causing it and another vehicle to careen off the road. As a result, one of the victims suffered injuries so severe that they needed to have one of their limbs amputated.