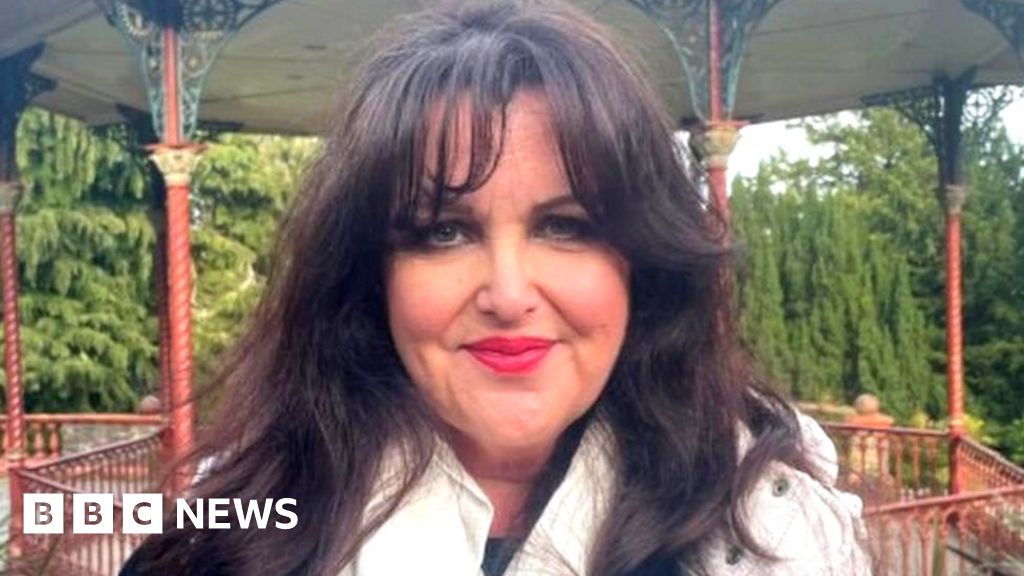 Middle-aged people face a "double whammy" of supporting children and ageing parents through rocketing energy prices, according to one woman.
Kate Inwood, 50, a teaching assistant from Newport, said an 80% energy price cap rise would leave most people "absolutely devastated".
"As well as trying to cover our own costs, it's almost an obligation to want to help family," she said
Chancellor Nadhim Zahawi has said middle-earners will also need help.
On Friday, the energy regulator Ofgem hiked the price cap on household bills, meaning the average bill would rise to £3,549 a year from 1 October.
Save the Children has said young people's health was at risk and money expert Martin Lewis predicted grave consequences without more state help.
Ms Inwood told BBC Radio Wales Breakfast: "It's going to be financially devastating for a lot of people."
She said her family, which includes her husband and an 11-year-old son, would be making a "big choice" about how they heat their home and spend any extra money.
"Things like going out for meals… will pretty much grind to a halt over the winter months as a result of having to pay for heat and light," she said.
Image source, Getty Images
Image caption, Money expert Martin Lewis predicts grave consequences for many people without more state help
Ms Inwood said her family was planning to use just one of the common rooms in their house this winter and her son will have to miss out on some fun activities like going to the cinema.
"As a middle-aged person I've [also] got elderly parents and I've got children old enough to live on their own and start their own families," she said. "I'm equally worried for both of those."
She said life was already difficult for young people trying to get on the property ladder and starting families of their own.
"You're not going to want to see your children and grandchildren having difficulty," she added.
Image source, Getty Images
Image caption, Older people face having to decide whether to go hungry or cold this winter, Ms Inwood says
Ms Inwood said the cost of living crisis also meant her 80-year-old mother, who is on a fixed income, was "worried about feeding [herself]".
"To have to think how am I going to heat the house this winter on top of that… it's a huge strain," she said. "That's on her mind constantly, and it shouldn't be like this.
"She shouldn't be 80 years old worrying when she's going to be able to heat the house.
"She didn't work all her life and pay into her pension to have to be in this situation, it's so unfair."
Image source, Getty Images
Image caption, Chancellor Nadim Zahawi warns middle-income people will need help in addition to those on low incomes
Shelagh Davies, 67, from Chepstow U3A, a charity that runs activities for older people, said the cost of living crisis meant people were already making difficult choices.
"[The energy price cap rise] is really the straw that's broken the camel's back on top of what's happening with ambulance and hospital waiting times," she said.
"It can be a very worrying time for older people, especially those who don't have a family to help and reassure them."
She said the UK government must not "assume people will just get on with this and cope".
"There's got to be immediate and ongoing help," she added.
Chancellor Mr Zahawi has said the Treasury was exploring "all the options" to help households.
He said the country was in a "national economic emergency [that] could go on for 18 months, two years".
Both Liz Truss and Rishi Sunak, one of whom will be announced as the next prime minister on 5 September, have pledged further support, though neither has given details.