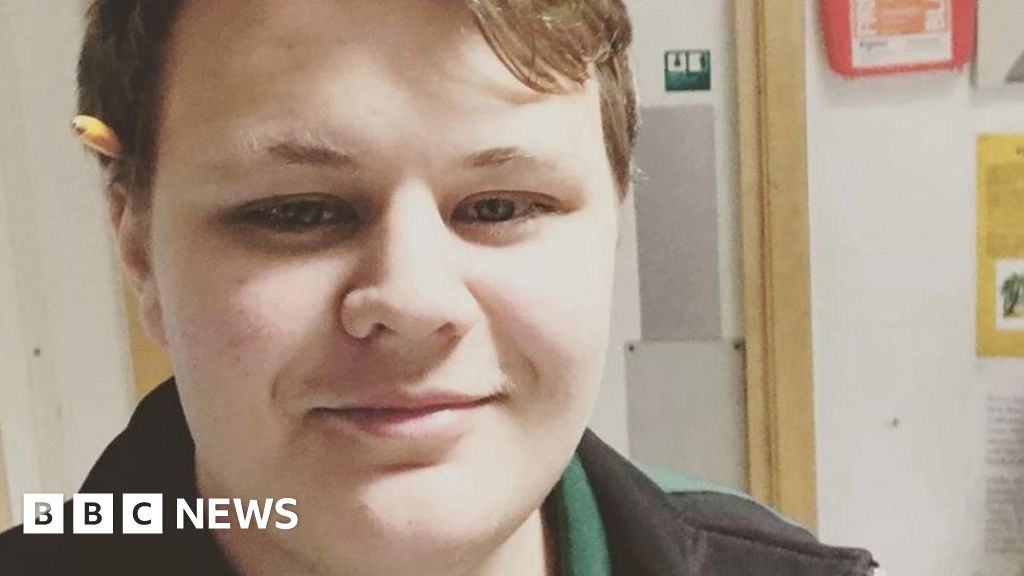 image sourceJustice4Harry19
image captionHarry Dunn died in hospital after his motorbike was involved in a crash outside RAF Croughton
The mother of Harry Dunn says she still believes "justice will be done" as the family mark the second anniversary of his death.
The 19-year-old was killed when his motorbike was hit by a car outside RAF Croughton, Northamptonshire, in 2019.
The Dunn family is currently perusing a civil claim against 43-year-old American Anne Sacoolas.
Mr Dunn's mum, Charlotte Charles, said the anniversary was "more poignant" and "holds a little bit more dread".
image captionAnne Sacoolas claimed diplomatic immunity after Harry Dunn died
It is alleged Mrs Sacoolas's car struck Harry's motorbike moments after she left the RAF base, where her husband Jonathan worked for a US intelligence agency.
She had diplomatic immunity asserted on her behalf following the crash and left the UK.
Mrs Sacoolas was charged with causing death by dangerous driving but an extradition request submitted by the Home Office was rejected by the US State Department in January last year.
Earlier this month, a deposition as part of the civil case was postponed days before it was due to take place.
Ms Charles said the prospect of being in the same room as Mrs Sacoolas "wouldn't have been an ideal situation".
image captionCharlotte Charles says she will never stop campaigning for justice
She said it would have also been "extremely difficult" with the additional worry Covid-19 and the possibility of isolating on the anniversary of her son's death.
"We were rather relieved we didn't have to make that trip," she said.
Ms Charles said the anniversary "holds a little more dread" this year in light of the case.
"We have worked so, so hard over the last 12 months and we really do feel confident justice will be done."
"It's a little bit more poignant, like Christmases and birthdays are, but the reality is you still have to drag yourself out of bed, take it hour by hour, and figure out how you are going to get through your day.
"It isn't going to be any harder than any other day that you have to wake up and know you have to live without your son.
"Losing a child is like no other pain I've ever experienced."
Find BBC News: East of England on Facebook, Instagram and Twitter. If you have a story suggestion email [email protected]