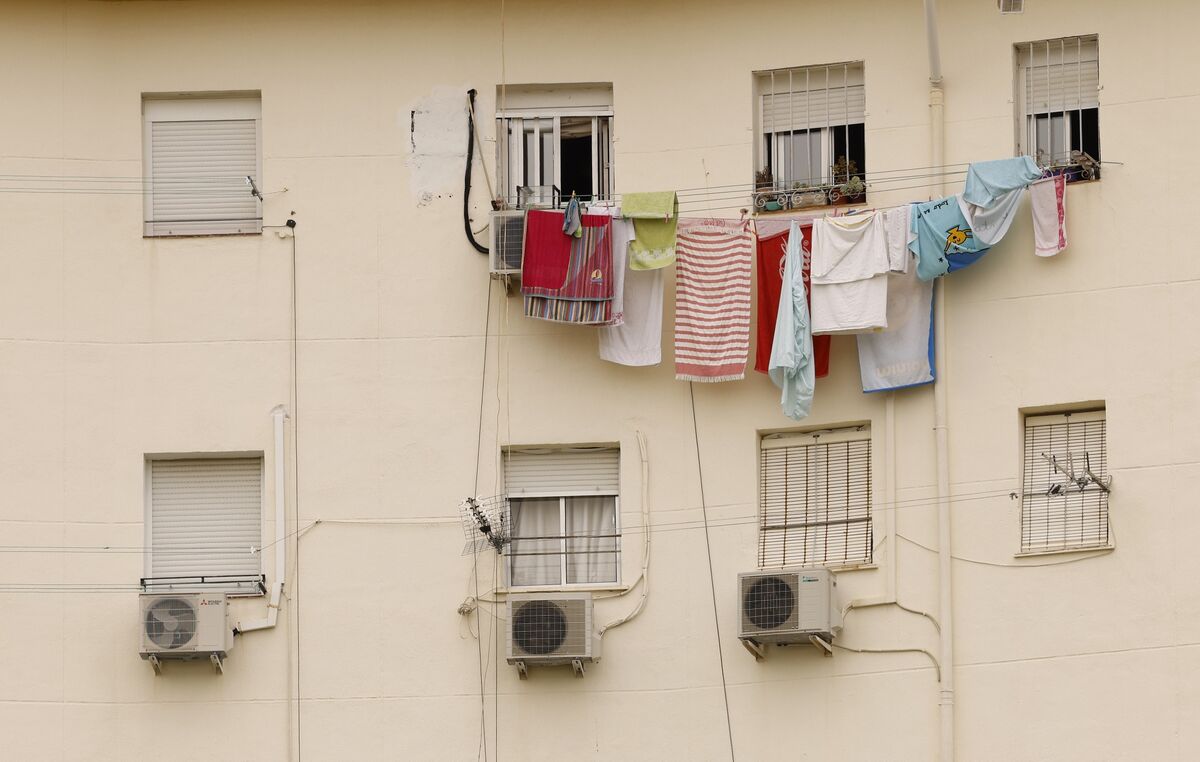 The latest in global politicsThe latest in global politicsThe latest in global politicsGet insights from reporters around the world in the Balance of Power newsletter.Get insights from reporters around the world in the Balance of Power newsletter.Get insights from reporters around the world in the Balance of Power newsletter.
Europe is tightening its collective belt in the energy confrontation with Russian President Vladimir Putin, whos counting on a winter of economic pain and social distress to weaken the continents resolve in opposing his war in Ukraine.
European Union leaders have already earmarked almost $280 billion to ease the crisis but face mounting pressure to do more to curb soaring energy bills.
Key reading:
Thermostats are being dialed down and lights dimmed to reduce consumption as record prices intensify an inflation spike and roil economies. UK consumers learned today it will cost almost three times as much to heat their homes this winter compared to last year.
Putin is calculating that material comforts matter more to Europeans than Ukraines fate, that hot showers and warm homes will trump questions of freedom and democracy in undermining support for leaders who are standing up to him.
The months ahead will test that strategy. Already, German Chancellor Olaf Scholzs approval ratings are sinking, while French President Emmanuel Macron lost his National Assembly majority in June. Italy is awaiting a snap election after Mario Draghi resigned as prime minister, and the UK replaces Boris Johnson with a new leader next month.
While its braced for a hard winter, Europe is seeking alternatives to Russian energy that will resolve the crisis over the medium term, even as the Kremlins coffers bulge from surging prices now.
By holding the continent to ransom in response to sanctions over the war, however, Putin has shattered Russias image as a reliable gas supplier, even during the Cold War. Supplying new markets will involve costly infrastructure and probably less lucrative contracts.
The breach of trust with Europe likely will never be repaired. Russia, too, may be left counting the cost of Putins energy gamble.
A generator powers a café during a blackout in Pristina, Kosovo, on Monday.
Click
here to listen to yesterday's Twitter Space discussing President Joe Bidens student-loan relief problem and
here for this weeks most compelling political images. Also share this newsletter with others. They can sign up here.
Global Headlines
Blunt message | Biden cast Republicans as committed to destroying America and said he had no respect for adherents of former President Donald Trump. At a rally in Maryland kicking off his midterm election campaign with sharpened critiques of the GOP, Biden touted a recent stretch of legislative wins and told voters they needed to turn out to protect those policies.
Call to arms | Putin ordered his army to boost its troop total by 137,000 to 1.15 million, the highest level in more than a decade, as Russia digs in for its war against Ukrainian forces backed by the US and its allies. The decree didnt explain the reason for the increase or where the new recruits would come from but avoided a mass mobilization and an official declaration of war.
Ukraine is working to prevent an accident at the Zaporizhzhia nuclear plant after it lost its connection to the national grid, President Volodymyr Zelenskiy said, calling for pressure to force Russian troops there to withdraw.
Stepping Up
Doubling defense outlays could make Japan the third-largest spender
Source: SIPRI 2021
(China figure based on estimate).
Japan is set to approve what could be its biggest increase in defense outlays since the end of World War II, putting it on a path to become one of the worlds top military spenders. Prime Minister Fumio Kishidas party is looking to double spending over five years.
Choppy waters | While Liz Truss has opened up a comfortable poll lead over Rishi Sunak in the race to be the UKs next prime minister, disagreements are emerging behind the scenes. As Trusss camp starts to look beyond the Conservative leadership contest to taking power on Sept. 6, Alex Wickham explains there are fundamental divisions over how to help Britons struggling with soaring prices this winter.
Truss said the jurys out on whether Macron is a friend or an enemy.
Best of Bloomberg Opinion
Keeping power | Angolas ruling party maintained its 47-year grip on power and secured a second mandate for President Joao Lourenco in the OPEC-members closest election since the end of a civil war two decades ago. The electoral commission said the MPLA won just over 51% compared with about 44% for the main opposition Unita party, which has threatened to refuse to concede defeat.
Explainers you can use
Stability pledge | Brazilian presidential front-runner Luiz Inacio Lula da Silva promised to run a stable and credible administration if elected in October. During a prime-time interview on the nations most-watched news show, the former president who governed between 2003 and late 2010 sought to reassure voters who have doubts about a third mandate for the leftist.
Middle Class Woes
Lula trails Bolsonaro among voters who earn 2 to 10 times the minimum wage
Source: DataFolha
Bloomberg TV and Radio air Balance of Power with David Westin weekdays from 12 to 1pm ET, with a second hour on Bloomberg Radio from 1 to 2pm ET. You can watch and listen on Bloomberg channels and online here or check out prior episodes and guest clips here.
News to Note
LastPass, a password manager used by more than 33 million people around the world, said a hacker stole source code and proprietary information after breaking into its systems.
A judge in Florida ordered the US Justice Department to release a redacted version of the affidavit laying out the governments case for executing a search of Trumps Mar-a-Lago home this month.
UN rights chief Michelle Bachelet vowed to release a long-awaited report on human rights abuses in Chinas Xinjiang, despite significant work remaining with six days left in her tenure.
French Transport Minister Clement Beaune said hes looking into a tax on flights by private jet to get companies and rich individuals to limit their use.
Merchant vessels have a new route to reach three ports in Ukraine, a move that may further boost shipments of food via the Black Sea.
Pakistan has appealed to international donors for help as unprecedented rains trigger a humanitarian crisis and threaten the economy of the South Asian nation.
Pop quiz (no cheating!) In which country did the constitutional court order the prime minister to stop performing his duties until it rules on a petition by opposition parties seeking his removal on grounds that he exceeded an eight-year term limit? Send your answers to [email protected]
And finally … Rivers across the globe are disappearing. From the US to Italy to China, waters have receded, leaving nothing but barren banks of silt and oozing, muddied sand. Canals are empty. Reservoirs have turned to dust. While the reasons global waterways have dried to a trickle are complex, Brian K. Sullivan explains that the biggest driver is simple: climate change.
The dried up Guadiana River under the Puente de la Mesta medieval bridge in Villarta de los Montes, Spain, on Aug. 16.
With assistance by Karl Maier, and Alan Crawford