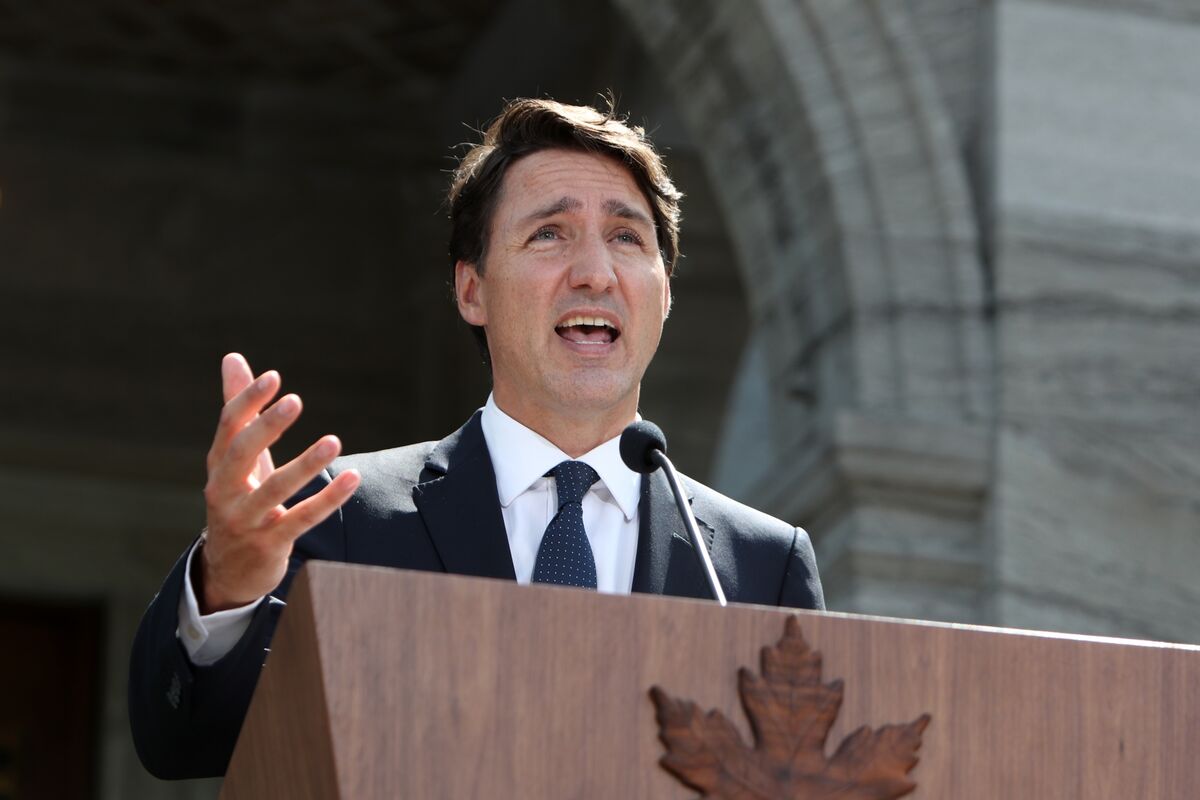 Prime Minister Justin Trudeau is pledging to impose a 3% surtax on Canadas largest financial institutions if hes re-elected.
The Liberal leader will raise the corporate income tax rate on Canadas biggest banks and insurance companies by three percentage points on profit over C$1 billion ($793 million). The measures are expected to generate C$2.5 billion for government coffers over the next four years, starting in 2022-3, according to a party news release.
Given that our banks have posted extraordinarily large profits and continue to be incredibly successful, including through a pandemic where everyone else had to tighten their belts, were going to ask them to do a little bit more, Trudeau said during a campaign stop in Vancouver.
The move comes during a week when four of Canadas six banks have posted fiscal third-quarter profits that topped analysts estimates, driven largely by gains in their domestic mortgage-lending businesses. The remaining two are scheduled to report results Thursday.
Canadas six largest banks combined to post more than C$40 billion in net income in their most recent fiscal year, which ended in October, as the countrys housing market continued to surge amid the pandemic. The banks also benefited from a surge in trading as the crisis roiled markets and a surge in equity and debt financing deals as companies stockpiled cash.
Canadas eight-company banks index fell 0.6% after the announcement.
Royal Bank of Canada traded at C$133.10 at 12:53 p.m. in Toronto, still up 0.8% for the day but down from its earlier high of C$134.23. Bank of Montreal traded at C$131.19, down from an earlier high of C$132.35. Toronto-Dominion Bank was little changed at C$85.80 after earlier gaining as much as 0.8%.
With assistance by Doug Alexander
Before it's here, it's on the Bloomberg Terminal.
LEARN MORE