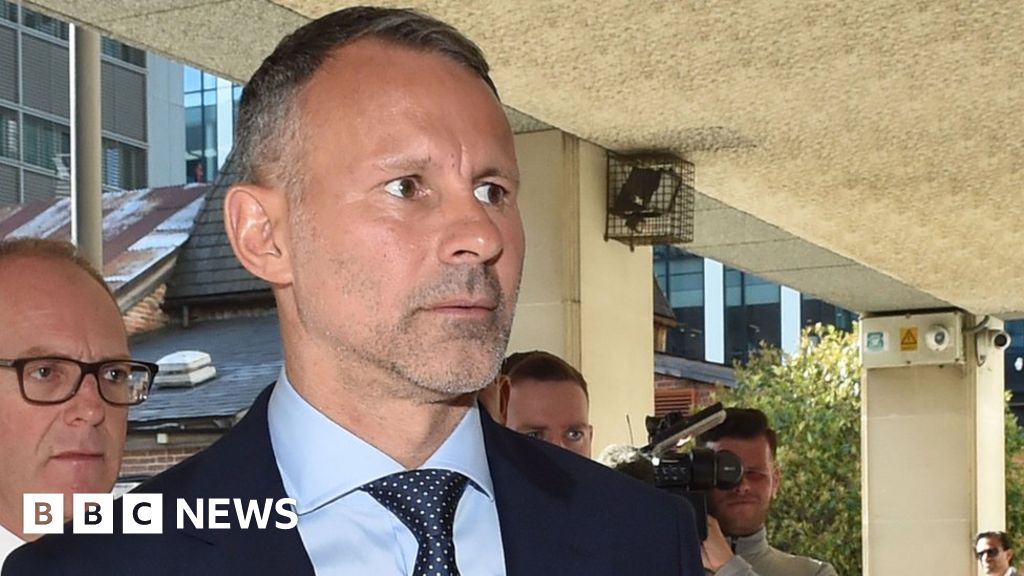 Ryan Giggs' ex-girlfriend was made to feel that a violent attack on her by him in a London hotel room had been her fault, a court has heard.
The former Manchester United star and Wales manager, 48, is on trial accused of using controlling and coercive behaviour and assaulting Kate Greville.
He is also charged with assaulting Ms Greville, causing her actual bodily harm, and common assault of her younger sister, Emma Greville,
He denies all the charges.
Ms Greville was responding to Mr Giggs' defence barrister, Chris Daw QC, after he read a series of text messages between the former couple, the day after the alleged incident in which she said he kicked her in the back out of bed, threw a laptop bag at her head and threw her naked out of a hotel room.
She agreed the messages were "good humoured" and referred jokingly to their hangovers, following an event they had both attended in London, the evening before.
The court previously heard that Mr Giggs had "deliberately headbutted" his ex-girlfriend at his home in Worsley, Greater Manchester, and his private life involved a "litany of abuse, both physical and psychological".
Image caption, Ryan Giggs watched as Kate Greville's police interview was played for the jury
Mr Daw said there was "nothing to suggest there'd been a violent incident the night before".
Ms Greville replied: "No, because he made me feel like it was my fault."
She was also asked why in her original statement to the police, she had not mentioned being kicked in the back, only giving that detail during a recorded interview a few weeks later.
Mr Daw said: "You say 'he kicked me in the back so hard that I flew off the bed and landed on the floor', is it not the case you were just trying to make everything sound as bad as you could?"
But Ms Greville said she had gone into more detail in the interview than she had in her statement.
"That's exactly how it happened," she said.