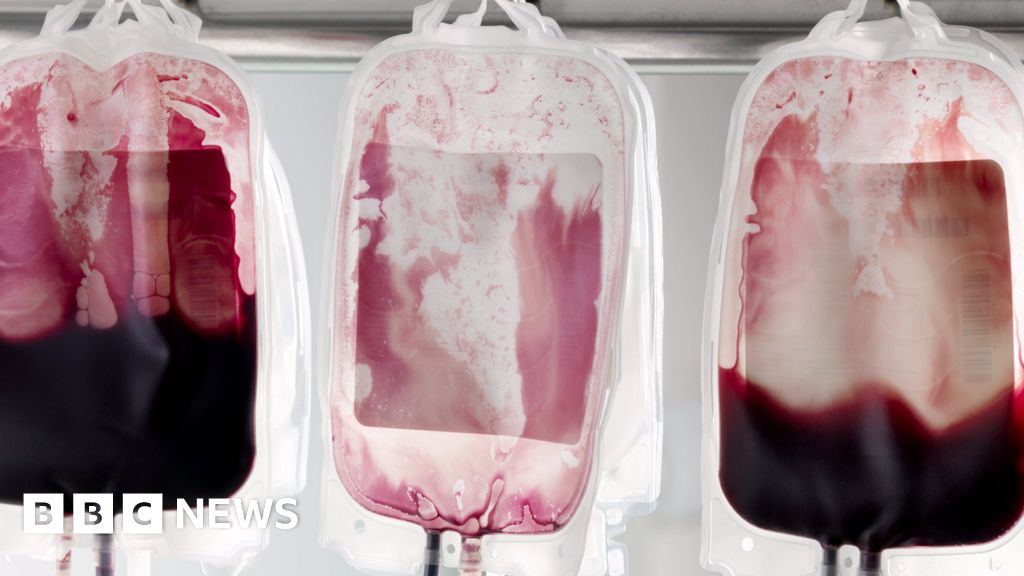 Payments of £100,000 will be made to victims of the contaminated blood scandal, the government is expected to announce this week.
Boris Johnson wants payments, recommended by a public inquiry, to be made to more than 4,000 survivors "as soon as possible", said Downing Street.
Thousands of people contracted HIV or hepatitis C in the 1970s and 80s through NHS treatments.
More than 2,400 people have died as a result.
A No 10 source said: "The infected blood scandal was a tragedy for everyone involved, and the prime minister strongly believes that all those who suffered so terribly as a result of this injustice should receive compensation as quickly as possible.
"He has tasked ministers with resolving this issue so that interim payments can be made to all those infected as soon as possible, and we will set out the full details later this week."
Victims and families get an annual financial support payment but have not been compensated for loss of earnings, care costs and other lifetime losses.
The chairman of the infected blood public inquiry, Sir Brian Langstaff, said last month individuals who currently qualify for financial support, including some bereaved partners of those killed, should now be offered interim compensation of £100,000 each.
He said there was a case to make those interim payments to surviving victims quickly.
The idea would be to fund bills and care needs, with final recommendations on compensation for a wider group of people expected when the inquiry concludes next year.
The inquiry has looked at how NHS patients with haemophilia and other blood disorders became seriously ill after being given a new treatment imported from the US.
The medication, factor VIII or IX, was made from the pooled blood plasma of thousands of paid donors.
If a donor was infected with a blood-borne virus such as hepatitis or HIV then the whole batch of medication could be contaminated.
An unknown number of UK patients were also exposed to hepatitis B or C though a blood transfusion after childbirth or hospital surgery.
The government has introduced schemes offering victims financial support but, unlike in the Republic of Ireland and some other countries, compensation has never been paid to individuals or families affected.