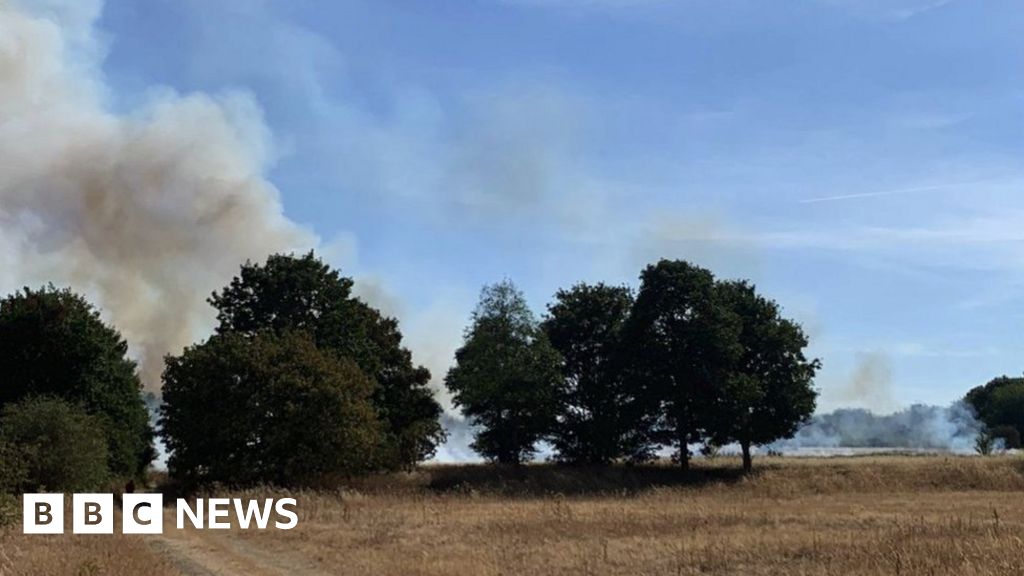 Eight fire engines and about 60 firefighters were sent to tackling a grass fire in south-east London.
About two hectares of shrubland are ablaze on Woolwich Common.
London Fire Brigade (LFB) received 48 calls about the flames.
Crews from Plumstead, Eltham, Lee Green and other surrounding stations were called to the scene at about 16:20 BST.
The cause of the fire is not yet known.
Image source, Oscar Featherstone
Image caption, Smoke from the blaze could be seen across the area
An LFB spokesman said: "The fire is now under control. Firefighters will remain at the scene to dampen down the area.
"Please help to keep our city safe in the hot weather by ensuring cigarettes are properly disposed of and by clearing away any rubbish and glass."