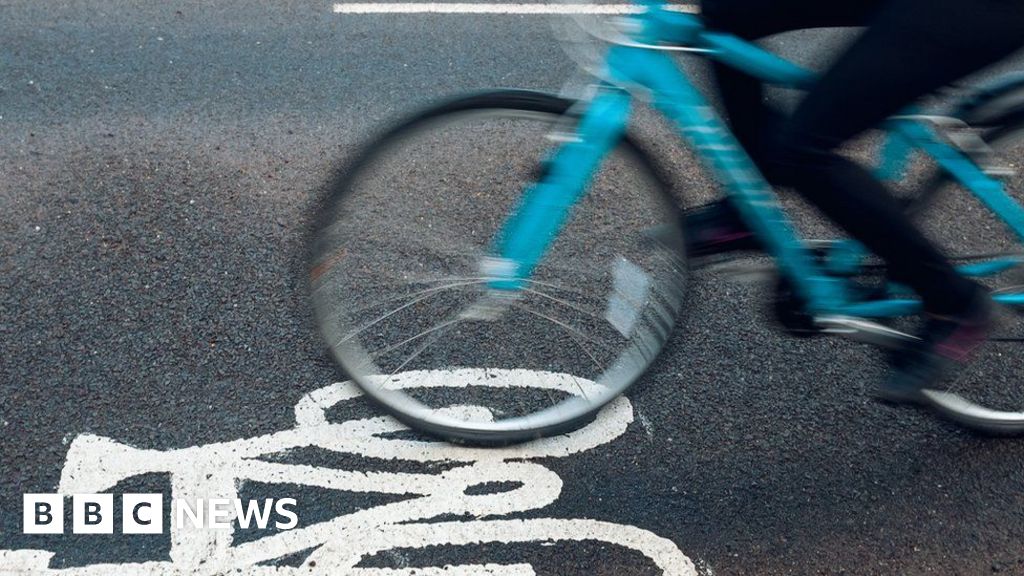 By Emily McGarveyBBC News
Cyclists who kill pedestrians could face tougher sentences under a planned new law for England, Scotland and Wales.
The move proposed by Transport Secretary Grant Shapps will close a loophole which means they can only currently be jailed for two years.
He said it will "impress on cyclists the real harm they can cause when speed is combined with lack of care".
Causing death by dangerous driving carries a maximum sentence of 14 years.
Death by careless driving has a maximum sentence of five years.
The government launched a review into whether an equivalent offence to causing death by dangerous driving was needed for cyclists in 2017.
It followed a case where a cyclist was convicted of the 19th Century offence of "wanton or furious driving".
Mr Shapps said a "selfish minority" of cyclists believe they are "immune" to red lights.
"We need to crack down on this disregard for road safety," he wrote in the Daily Mail.
"Relatives of victims have waited too long for this straightforward measure."
Ministers are said to be seeking a "balance" to "encourage cycling… but at the same time ensure that pedestrians are protected from irresponsible cycling behaviour".
Under the proposal, a new law of causing death by dangerous cycling would be added to the Transport Bill due before Parliament in the autumn.
The Department for Transport said it was "exploring changes to allow dangerous cyclists to be prosecuted more easily and delivering more continuous and direct cycling routes in towns and cities which are physically separated from pedestrians and motor traffic".