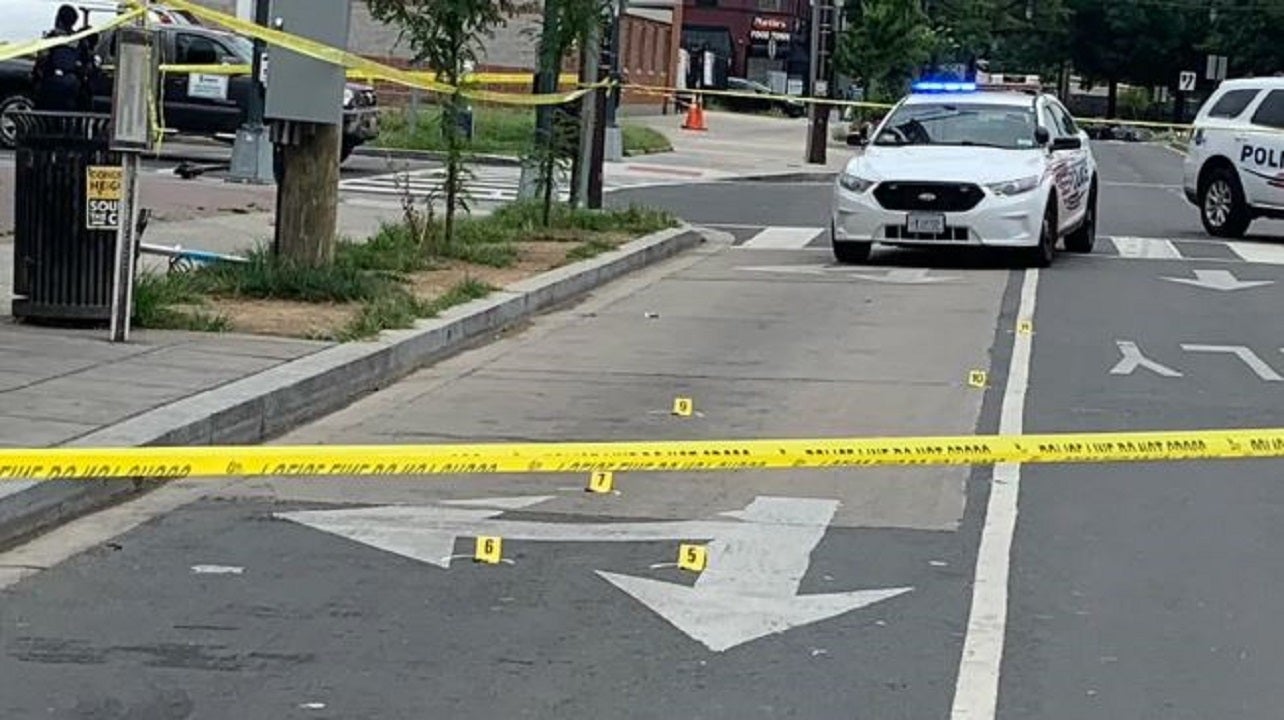 Three people were hurt in a broad daylight shooting in Washington, D.C., Friday morning, authorities said. 
Shots rang out just after 11:45 a.m. in the 2900 block of Martin Luther King Jr. Avenue. Two of the victims were men and the third is a woman, police said. 
They were standing outside a store when a vehicle passed by and shots came from the car, investigators said, Fox DC reported. 
DC MAYOR BOWSER ASKS FOR NATIONAL GUARD HELP WITH MIGRANT BUSES FROM SOUTHERN BORDER: HUMANITARIAN CRISIS
Yellow markers denote bullet casings after three people were injured during a shooting Friday in Washington D.C. 
(FOX DC)
It was not clear if all three were the intended victims. 
The incident is still under investigation.
CLICK HERE TO GET THE FOX NEWS APP