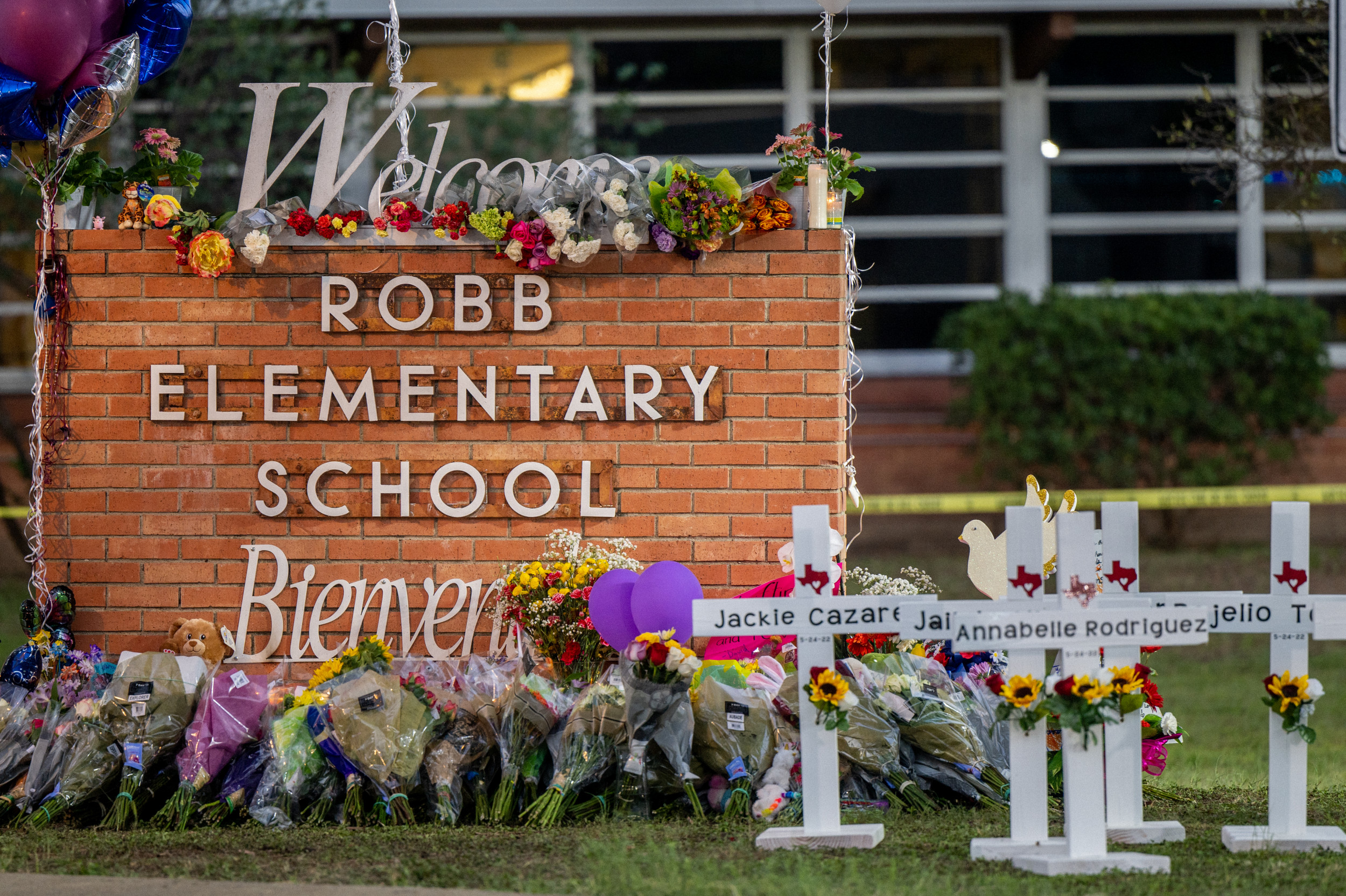 Following the school shooting incident in Uvalde, Texas, a nearby school district recently announced that it will make clear backpacks for students mandatory.
In a statement, the Dallas Independent School District said, "Starting in the 2022-2023 school year, students in sixth through 12th grade will be required to use clear or mesh backpacks. Other bags will no longer be allowed."
The statement continued, "Our decision stems from safety recommendations made by the district's Safety Task Force and Internal Task Force as well as feedback from students, parents, and the community. We acknowledge that clear or mesh backpacks alone will not eliminate safety concerns. This is merely one of several steps in the district's comprehensive plan to better ensure student and staff safety."
The announcement by the Dallas Independent School District comes several weeks after the school shooting incident at the Robb Elementary School in Uvalde. On May 24, 19 children and two teachers were fatally shot at the Robb Elementary School by a suspect identified as 18-year-old Salvador Ramos.
In response to the recent school shooting in Uvalde, Texas, the Dallas Independent School District announced it would make clear backpacks mandatory for students. Above, a memorial is seen surrounding the Robb Elementary School sign following the Robb Elementary School shooting on May 26, in Uvalde. Brandon Bell/Getty
The school shooting incident in Uvalde has prompted an array of different responses, with many criticizing the police's response, while others have called for more precautions to be taken in schools. Some have even suggested the idea of having armed guards in schools.
According to the statement issued by the Dallas Independent School District, students will be permitted to have a "non-clear pouch no larger than 5.5 inches by 8.5 inches to hold personal items, such as cellphones, money, and hygiene products," inside their clear or mesh backpacks.
"The district has purchased and will distribute a free clear backpack to secondary students before the start of the school year.… All backpacks not meeting the criteria outlined above will be collected and kept in the school office where the student's parent or guardian can pick them up," the statement added.
In addition to the Dallas Independent School District, several other Texas schools have announced similar directives following the Uvalde school shooting.
In a Facebook post on June 14, the Ingleside Independent School District wrote, "Safety is a top priority for Ingleside ISD and is on the forefront of concern for school districts across Texas and our Nation. In efforts to implement additional preventative measures to ensure school safety, the Board of Trustees unanimously approved a Dress Code Policy Update which will require clear backpacks for all students during the 2022-2023 school year."
Similarly, the Harper Independent School District also announced that clear backpacks will be mandatory for students in the upcoming school year.
Newsweek reached out to the Uvalde School District to ask if they had any plans to impose a clear backpack requirement.