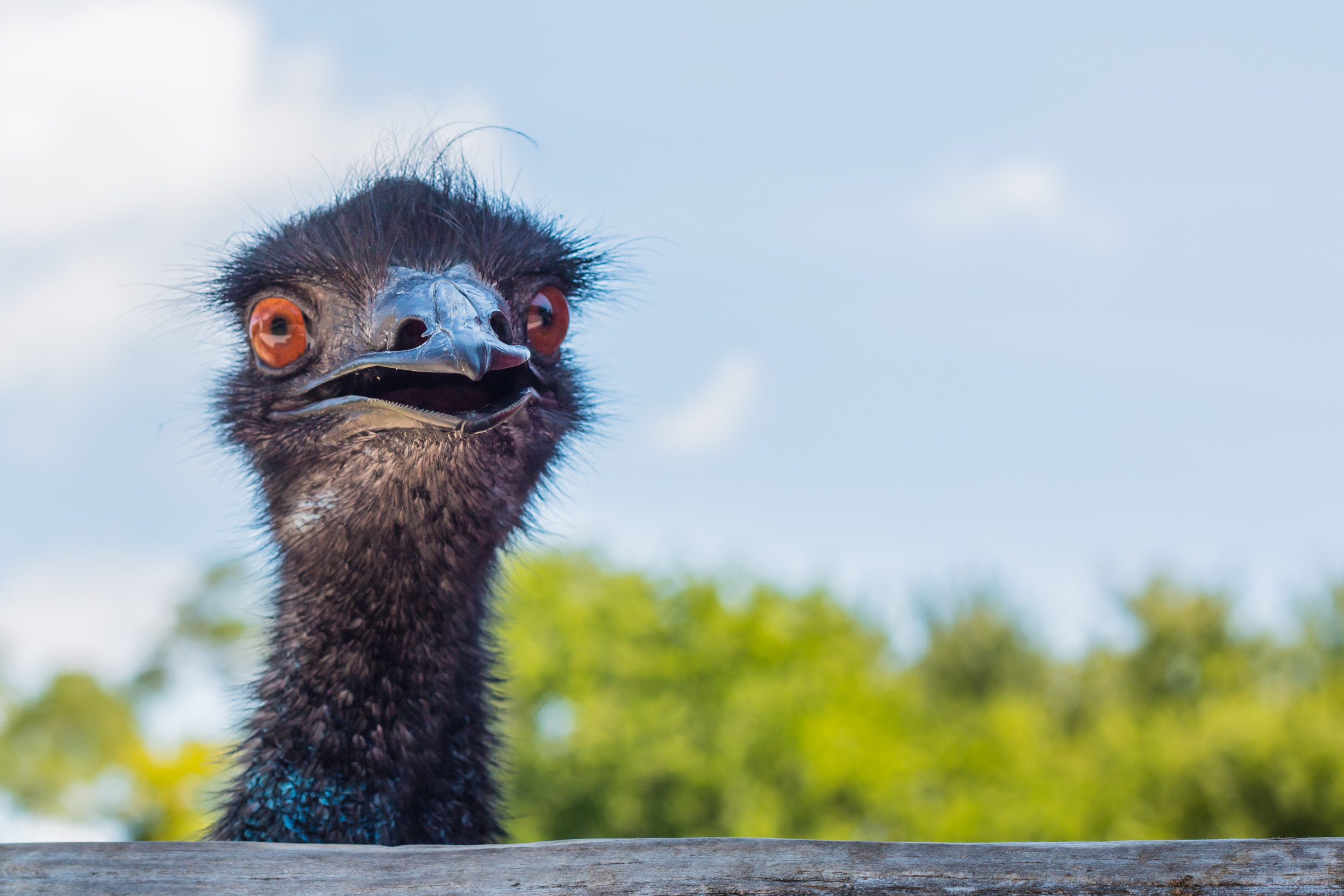 An emu hilariously interrupting its owner has delighted the internet.
On Sunday, Taylor Blake from Knuckle Bump Farms in South Florida uploaded a video that has since received more than 400,000 views, thousands of likes, and hundreds of comments.
In the TikTok video, Blake attempts to speak to the camera before a naughty emu, named Emmanuel Todd Lopez, steals the show.
Just seconds in, Blake is interrupted as Emmanuel rushes towards the camera and she shouts, "Emmanuel, don't do it."
Posted with the hashtag #Emmanueldontdoit, it is Blake's particularly firm way of discouraging the bird from ruining the shot that has left viewers in stitches.
As he continues to look toward the camera—and her initial pleas don't seem to be working—Blake shouts: "Emmanuel Todd Lopez." Incredibly, this seems to do the trick and the bird slowly backs away and she tells him he is a good boy.
"When the middle name comes out, you better listen up," said one TikTok user.
"I'm dying at his government name," said another viewer of the viral video.
Another commenter joked: "I so needed this morning, I'm dying. Not the full name and the mom voice."
With small wings relative to the size of their bodies, emus are flightless birds with long and powerful legs that allow them to run up to 30 miles per hour.
Among the largest birds in the world, they are found primarily in Australia, but also in New Guinea, Indonesia, the Solomon Islands and the Philippines.
The huge animals are known to live in the wild for around 10-20 years and can grow up to 6 feet high and weigh around 100 pounds.
Knuckle Bump Farms is a small hobby farm in South Florida. With more than 760,000 followers on TikTok and a further 210,000 on Instagram, it is dedicated to providing quality miniature cattle and shares the antics of its adorable animals online—delighting followers around the world.
While many of the farm's residents gain big audiences, Emmanuel the emu has found a special place in the hearts of many.
A stock photo of an emu. The internet has been left in stitches after a bird tried to interrupt a video with hilarious consequences. SherryVSmith_Images/Getty Images
One viewer wrote: "I need a shirt that says 'Emmanuel, Don't Do It.' Does such a thing exist?"
"Emmanuel listens better than my kids," joked another TikTok user.
"I give my animals full government names," said another viewer. "Glad I'm not the only one."
One user could testify for how well Blake's serious tone worked. "My name is Emmanuel and I fully froze," they wrote.
Emmanuel is not the only emu to take the internet by storm. Back in January a large bird named Karen also captured viral attention when she wouldn't stop charging at her owner—for no reason at all.
Newsweek has reached out to Taylor Blake for comment.