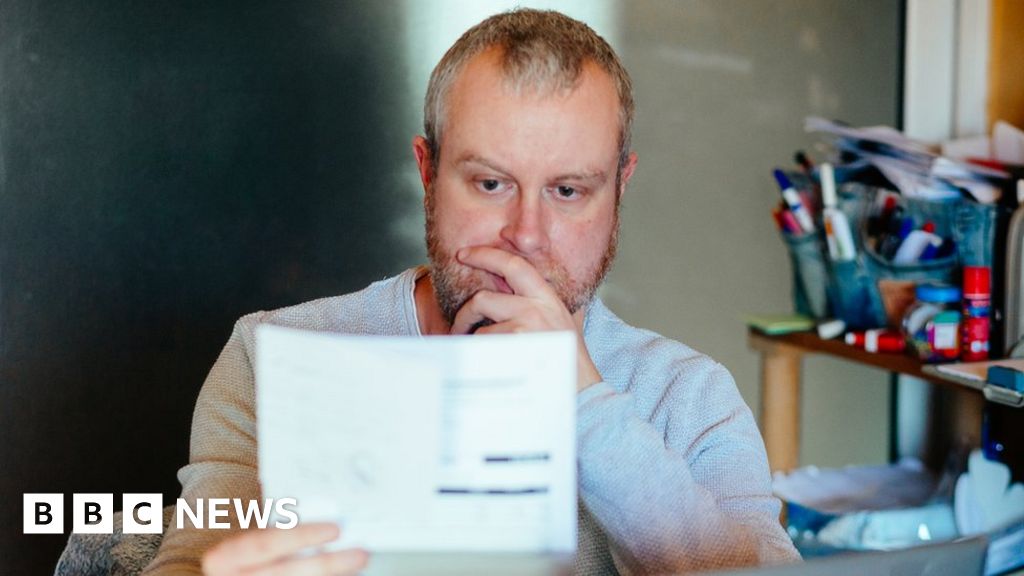 By Jayne McCormackBBC News NI political correspondent
Stormont's finance minister has written a joint letter with his counterparts in Scotland and Wales, asking the chancellor for extra support to tackle rising costs.
Conor Murphy had previously urged the Treasury to make "targeted interventions" to address the cost of living crisis.
The devolved ministers are now asking for an increase to their budgets.
They said it would deal with "significant emerging pressures".
That includes increasing pressures on the regions' health services.
The letter was sent to Nadhim Zahawi, who took over as Chancellor a fortnight ago, after Rishi Sunak resigned in protest at Boris Johnson's leadership.
The letter stated that the cost of living crisis is "not evenly distributed", and therefore interventions to tackle it should be targeted at those most vulnerable.
"Many of the levers which can make the biggest difference sit with the UK government," it continued.
"We thought it was an opportunity, even though there's a new chancellor, and perhaps there's no certainty on how long they'll be in post but we did want to register our collective concerns and make sure they were in the system as soon as we could," Mr Murphy told BBC News NI.
"It's important when the three finance ministers from each of the devolved areas agree on these matters that we communicate jointly to the Treasury to try and maximise the impact of those requests," he added.
"We know that the crisis will deepen very much in the autumn.
"They have told us they make take some further steps in relation to the cost of living in the autumn statement but that could be in late November.
"We're asking them to consider what action can be taken now over the course of the summer and be ready to assist people who are under a great degree of pressure," the minister added.
Image caption, Finance Minister Conor Murphy and his counterparts in Scotland and Wales said households and businesses need help ahead of another increase in energy prices
Every household in the UK is due to get a £400 energy discount this autumn to help with bills.
However, it is still unclear how that payment will be made in Northern Ireland.
The UK Treasury previously said the lack of a functioning executive at Stormont means that it may not make the payment through the normal Barnett Consequential to Northern Ireland, as it had previously done with a £200 energy loan payment scheme.
This is a mechanism for how funding is divided among the devolved regions.
Mr Murphy and his officials have been holding discussions with the Treasury about how the discount can be applied in Northern Ireland.
The joint letter also called for "fairness" when it comes to public sector pay rises.
"We need a fair and appropriate response on public sector pay and urge you to give firmer assurances on sensible pay uplifts for our public sector workers," it outlined.
It stated that due to "inflationary pressures", there is a need for the government in Westminster to uplift devolved budgets in line with pressures on the health service and education sector.
Experts have forecast that energy prices will rise further this autumn due to volatility in global markets.