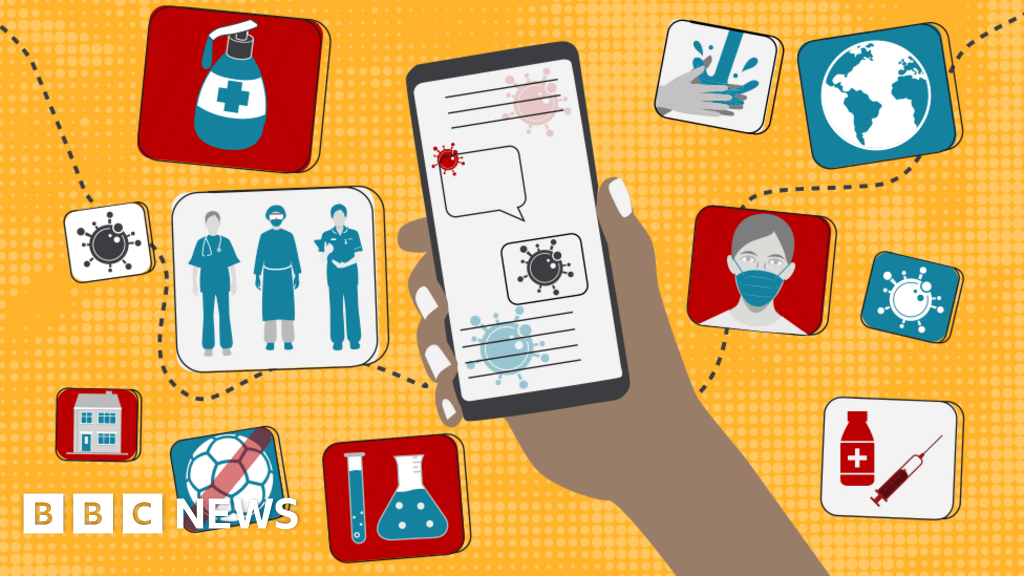 Here are five things you need to know about the coronavirus pandemic this Saturday morning. We'll have another update for you tomorrow morning.
As thousands of families look to the start of the summer holiday break, many will have been left disappointed by the government's latest announcement that fully jabbed travellers returning to England from France will still have to quarantine from Monday. Adults returning from amber list countries will not need to isolate for 10 days from 19 July. However, France, which is on the amber list, will now become the exception due to concerns around the Beta variant, first identified in South Africa. Wales has already said it will take the same approach. Travel firms have criticised the move, and some Britons have hit out at the government's approach. Read more about how summer holiday rules are changing on Monday.
image copyrightGetty Images
Welsh lockdown rules have eased further, with six people now able to meet in private homes. A law restricting the number of people meeting outside has also been scrapped, with outdoor events given "flexibility around social distancing" as Wales moves into alert level one. Organised indoor events can also start taking place with up to 1,000 people seated and 200 standing.
The spread of Covid-19 misinformation on social media is "killing people", US President Joe Biden has said. His comments came in response to a question put to him by a reporter about the alleged role of "platforms like Facebook" spreading falsehoods about vaccines and the pandemic. Social media companies are facing increasing pressure to tackle disinformation, and US health officials have warned that the spike in Covid-19 deaths and infections is hitting unvaccinated communities. Facebook says it is taking "aggressive action" to protect public health.
media captionBiden on Facebook: 'They're killing people'
As a young child, John Castle was often out of school helping his family run burger vans and rides at fairs across the south coast of England. This early exposure to the hustle and bustle has been credited with helping prepare him for life as a doctor on the Covid frontline at a busy Brighton hospital. "When I am on the A&E shop floor it feels like I was almost trained to be there," he said. "The multiple noises, the sensory overload, I don't think anything of it. That's what I've always known and I thrive in it."
image captionThe A&E doctor's family have travelled with fairgrounds for at least five generations
The remaining lockdown restrictions are due to be lifted in England on Monday, but while some celebrate so-called "freedom day", there are calls for additional mental health support for those with anxiety. Lauren and Angelica-Jane explain why they fear the end of restrictions will be challenging for their mental health. Meanwhile, what's changing when restrictions end on 19 July?
media captionLauren and Angelica-Jane fear the end of restrictions will be challenging for their mental health
Get a longer daily news briefing from the BBC in your inbox, each weekday morning, by signing up here.
With social distancing restrictions ending in England and easing further in Scotland on 19 July, good ventilation will remain very important in avoiding Covid.
Find more information, advice and guides on our coronavirus page.
What questions do you have about coronavirus?
In some cases, your question will be published, displaying your name, age and location as you provide it, unless you state otherwise. Your contact details will never be published. Please ensure you have read our terms & conditions and privacy policy.
Use this form to ask your question:
If you are reading this page and can't see the form you will need to visit the mobile version of the BBC website to submit your question or send them via email to [email protected] Please include your name, age and location with any question you send in.