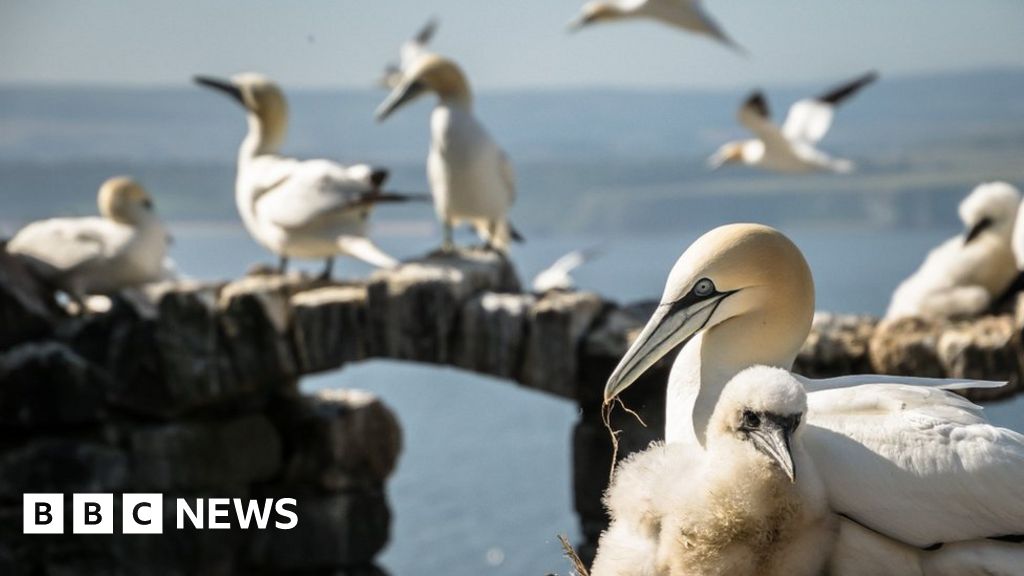 A taskforce to respond to the bird flu crisis is being launched by NatureScot.
Scotland's natural heritage agency said the new strain of the virus was devastating wild bird populations.
NatureScot warned that the disease could remain "for some time." The team will respond to the current outbreak and take action to protect and restore the bird population.
It comes as large numbers of dead and dying seabirds have been found across Scotland in recent few weeks.
The main birds affected are gannets, skuas, geese and gulls.
Shetland has been one of the worst affected areas, with carcasses also found from the Mull of Galloway to St Kilda and East Lothian.
NatureScot said it would gather expertise from government bodies, conservation groups, local authorities and the research community on the impact of the H5N1 strain of the virus.
The latest confirmed figures found 508 positive cases of the strain in Scotland, among 28 species over 139 locations.
Image source, Getty Images
Image caption, St Kilda had one of Europe's most important sea bird colonies
NatureScot said the figures are likely a significant underestimate of the true number, as they only include dead birds that have been reported to the Department for Environment, Food and Rural Affairs.
Chief executive, Francesca Osowska, said: "The avian flu crisis has been rapidly evolving and deteriorating.
"Tragically, this disease could be with us for some time to come, with early evidence confirming avian flu has moved into our urban gull and raptor populations, developments we and partners are monitoring closely.
"Responding to this crisis involves a national endeavour, and this task force will bring together partners who are already doing fantastic work, to better share expertise and co-ordinate action on the ground."
The agency said that an international response to the virus would be needed long-term.
It also said it would work with the Scientific Advisory Committee to support efforts to improve the resilience of wildlife.