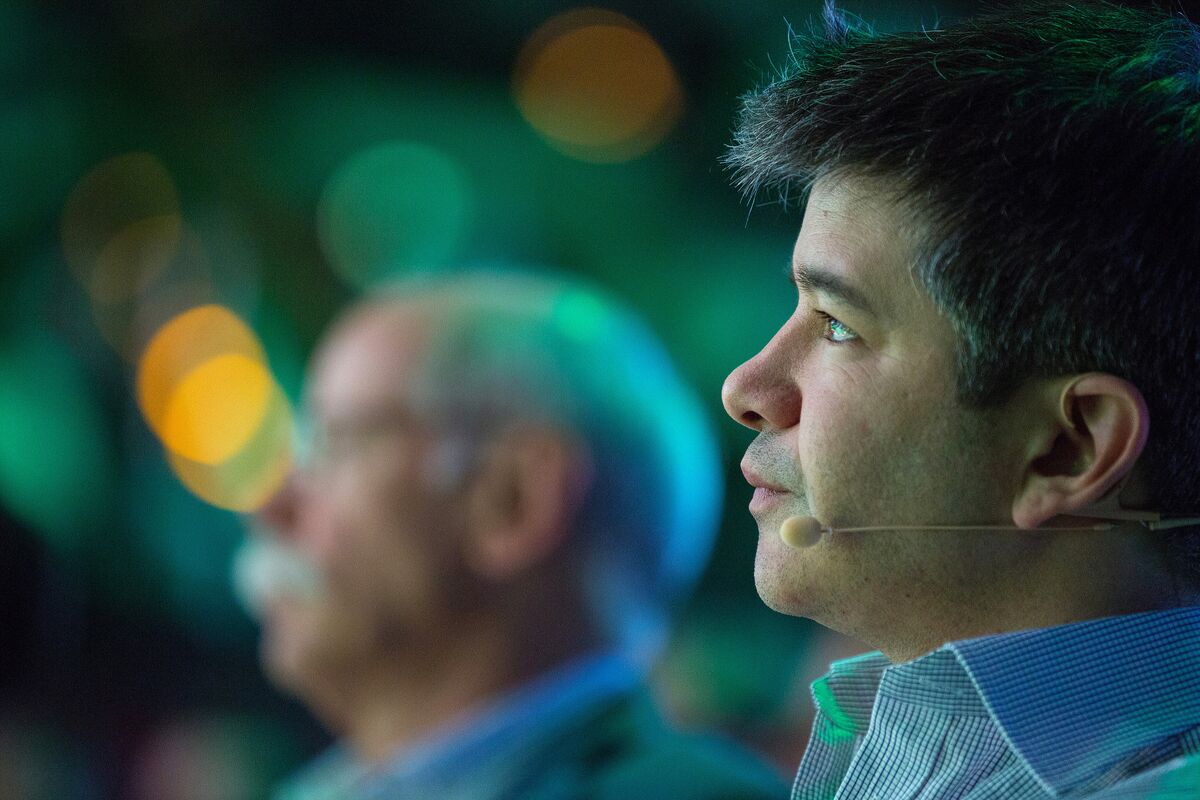 What to know in techWhat to know in techWhat to know in techGet insights from reporters around the world in the Fully Charged newsletter.Get insights from reporters around the world in the Fully Charged newsletter.Get insights from reporters around the world in the Fully Charged newsletter.
An international consortium of news outlets is feeding on the so-called Uber Files. But first
Todays must-reads:
Netflix named Microsoft as a partner for its
ad-supported streaming serviceQuarterly startup funding saw its
biggest drop in about a decadeScams populate search results for
student loan forgiveness
Super bummed
Uber Technologies Inc. knowingly broke transportation laws, cultivated ties with powerful politicians, asked drivers to carry cash even though it made them attractive targets for criminals, surreptitiously stymied law enforcement and urged drivers to protest on its behalf, even amid garrulous opposition from taxi companies that put their safety at risk.
These are the some of the themes that emerged from the Uber Files, a trove of 124,000 internal company documents leaked by the former Uber lobbyist Mark MacGann to the Guardian, which shared the materials with other news organizations including the Washington Post, Le Monde and the International Consortium of Investigative Journalists.
While the articles may seem like yet another juicy condemnation of a tech giant at a time of dwindling faith in Silicon Valley, from my vantage point theyre like a remaster of an old hit record. That may be because Elon Musks abandoned pursuit of Twitter and the oncoming legal frenzy has consumed all the oxygen in the business news cycle. But its more likely because Ubers rambunctious tactics from the early years were so thoroughly reported on in the past and then memorialized in books (including my own, the Upstarts) and in a Showtime TV series (Super Pumped) starring Joseph Gordon-Levitt as the pugnacious ex-chief executive officer, Travis Kalanick.
As a result, much of the current coverage carries a whiff of double jeopardy the prosecution of a person for the same offense. The defendant, of course, is Kalanick, who was ousted as CEO in 2017 for all of his well-documented over-aggressiveness and has since receded into virtual hermitage as head of a company that develops ghost kitchens in the US and Europe. Thats allowed Uber to effectively dismiss the new reporting as the behavior of a distant regime that has no bearing on its current conduct. We have not and will not make excuses for past behavior that is clearly not in line with our present values, Uber spokeswoman Jill Hazelbaker said in a statement. Instead, we ask the public to judge us by what weve done over the last five years and what we will do in the years to come.
As a veteran of the first era of Uber agita, I also feel like the new round of stories miss important historical context. Breaking the law was precisely the point for Uber and its ilk and was never hidden. Transportation rules at the time usually attempted to codify two separate types of car service, taxis (which you could hail from the street) and livery (which you could arrange beforehand over the phone). Cities then tried to carefully limit the supply of drivers through the issuance of special licenses like medallions.
This decades-old framework led to infamously poor service in many places. But taxi firms wielded tremendous political power and were resistant to change, even when GPS-equipped smartphones made the old ways irrelevant. So Kalanick and his colleagues devised an audacious plan to expand quickly, show drivers, riders and politicians that digital ride-hailing was superior and then bend local statutes in a time frame that could benefit a fast-growing startup. They also had to do this while staying ahead of local and global rivals, which were fueled by the same ebullient sources of venture capital and private equity that powered Ubers staggering rise. If Uber had ever slowed down and, for example, refused to accept cash in a part of the world where cash transactions for taxis were commonplace, a less cautious competitor would have quickly supplanted it. Ubers approach garnered popular support because it made life more convenient for people who wanted a quicker, affordable way to get around town.
The company was still guilty of all sorts of
horrendous behavior along the way, and the Uber Files remind us of some important lessons. Kalanick texting that violence guarantee success when it comes to driver protests certainly suggests a casual lack of empathy for the welfare of his workers. But thats in line with what was already on vivid display years ago, in episodes like the video of the CEO vociferously arguing with his own Uber driver. The leaked text messages and emails also reveal executives naïve conviction that working for Uber would let drivers blaze a path to middle-class entrepreneurship. Instead, falling fares and rampant competition has more often made it an unsteady, unreliable, minimum-wage lifestyle.
More than five years ago, when the world first learned the true character of Ubers corporate culture, it was shocking. But while we might not have predicted how far Uber would go to achieve its goals, we always knew the intent was to break the rules, and we cheered. Weve now seen the consequences of that era-defining tech philosophy, not just at Uber but at Facebook, in Amazons warehouses and in Apples supply chain. These kinds of stories today feel like theyre less about Uber and more about us.
The big story
Theres buy now, pay later for just about anything, including guns. Bloomberg Businessweek profiled Credova, one of the rare BNPL startups that
enables and embraces firearm sales.
What else you need to know
The chaos in crypto continues. The hedge fund Three Arrows Capital bet on ever-inflating prices, and its approach 
unleashed a contagion on the industry. Meanwhile, the implosion of Celsius has raised questions about
who should get their money back first.
Foxconn acquired a stake in Chinas largest chipmaker as one of the previously unknown investors in a
$9 billion bailout of the state-backed Tsinghua Unigroup.
Unity acquired the ad tech company IronSource in a $4.4 billion deal. Unity, which makes one of the leading video game engines, wants to
offer more app development tools.
India accused the Chinese phone maker Oppo of tax evasion. The country is
seeking about $550 million from the company.
GLAAD says social media companies fail to keep LGBTQ users safe. It scored the top five platforms
below 50 out of 100%.
A Peter Thiel-backed SPAC is eyeing a telecom company. Bridgetown Holdings
could merge with Circles.Life, a small mobile carrier in Singapore.
Disney is investing in metaverse startups. All six companies in Disneys new accelerator class are
metaverse-adjacent.