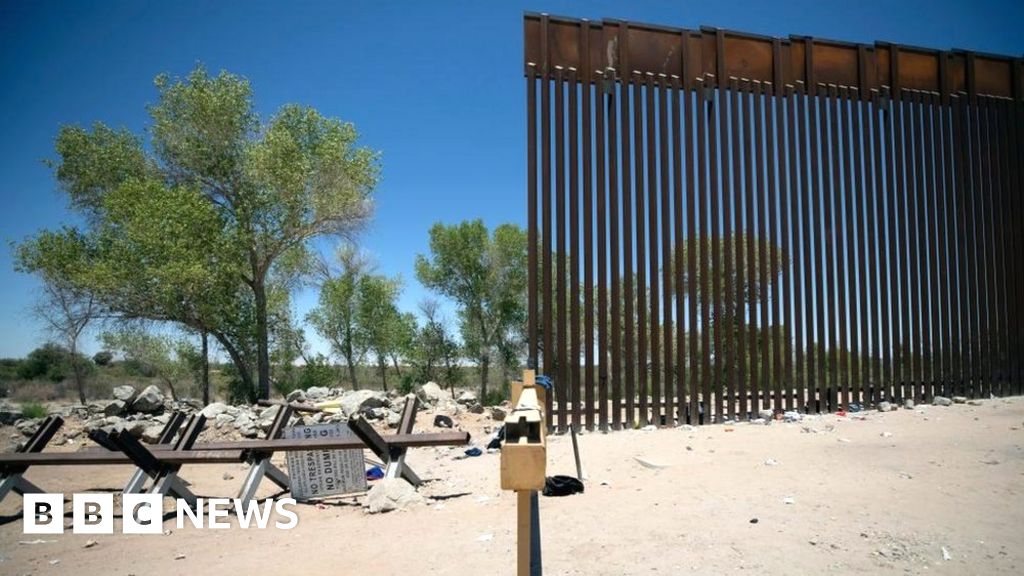 By Vanessa BuschschlüterBBC News
Mexico's President Andrés Manuel López Obrador says his government will spend $1.5bn (£1.26bn) on modernising his country's border with the US.
He made the announcement after he met US President Joe Biden at the White House.
In a joint statement, the Mexican president called for a "bold programme" to deal with the record number of migrants crossing the US-Mexico border.
The two men also said they would step up the fight against drug trafficking.
US President Biden had earlier described the flow of migrants as "a shared hemispheric challenge".
Since he took office, there has been a record influx of migrants crossing into the US from its southern border with Mexico, with more than 2.8 million arrests made during his presidency.
The meeting between the two leaders came a month after Mr López Obrador refused an invitation to attend the US-hosted Summit of the Americas, saying he would not go unless the Cuban, Nicaraguan and Venezuelan presidents were also invited.
Mr López Obrador's no-show at the summit was a low point in what have been sometimes tense relations between the two leaders.
But on Tuesday, Mr Biden described Mexico as an "equal partner" and told his Mexican counterpart that "despite the overhyped headlines we sometimes see, you and I have a strong, productive relationship".
Mr López Obrador agreed that "we've been able to work together as good friends and true allies" but stressed that Mexican grievances – he did not specify what he meant specifically – were "not easy to forget".
Migration was the key issue discussed by the two and Mr Biden thanked the Mexican president for "stepping up" by offering migrants from Central America temporary work visas.
"This is a proven strategy that fuels economic growth as well as reduces irregular migration," President Biden said.
President López Obrador in turn called on Mr Biden to allow more migrant workers to enter the US. "It's essential that we… give certainty to migrants who for years have lived and worked in an honest way in this great nation," he told Mr Biden.
While Mexico's pledge to spend $1.5bn on upgrading the border was welcomed by President Biden, few specifics were given as to how the modernisation plans would help curb migration.
Media caption, Thousands of people are camped out at the US-Mexico border bridge in poor conditions