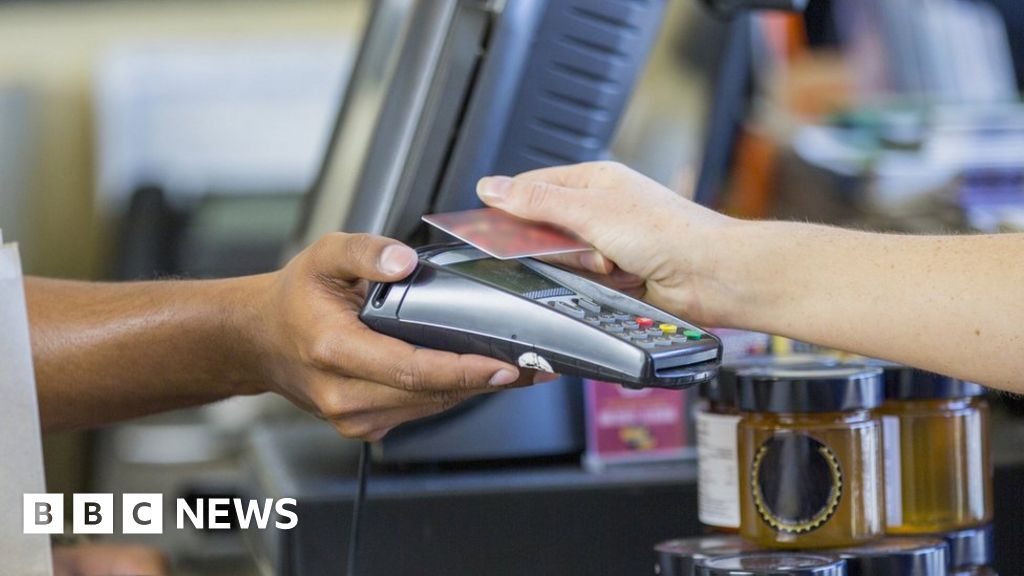 By John CampbellBBC News NI Economics & Business Editor
The Northern Ireland economy is losing momentum as high costs and falling confidence hit business performance, an Ulster Bank survey suggests.
The bank's monthly survey of about 200 firms is considered to be a reliable indicator of the private sector.
It suggests that manufacturing, construction, retail and other services all saw a decline in business activity during June.
Business confidence also fell to its lowest level in almost two years.
Ulster Bank's chief economist, Richard Ramsey, said: "The cost-of-living crisis had already become increasingly evident in May with a slump in retail demand with this trend continuing in June."
He said June also appeared to have been a poor month for manufacturing with sharp falls in business activity and new orders.
"Anecdotal evidence indicated that the main factor underlying falls in both output and new business was sharply rising prices, with customers increasingly hesitant to commit to new projects," he added.
Last week official data suggested that the output of the economy in Northern Ireland reached a 15-year high in the first quarter of this year.
However economic conditions have deteriorated since then as businesses and consumers attempt to deal with rapidly rising prices.
The Bank of England has warned the UK faces a "sharp economic slowdown" this year.
The bank's policymakers expect the UK economy to shrink rather than expand in the final three months of the year.
It also expects the economy to contract by 0.25% in 2023, down from its previous forecast of 1.25% growth.