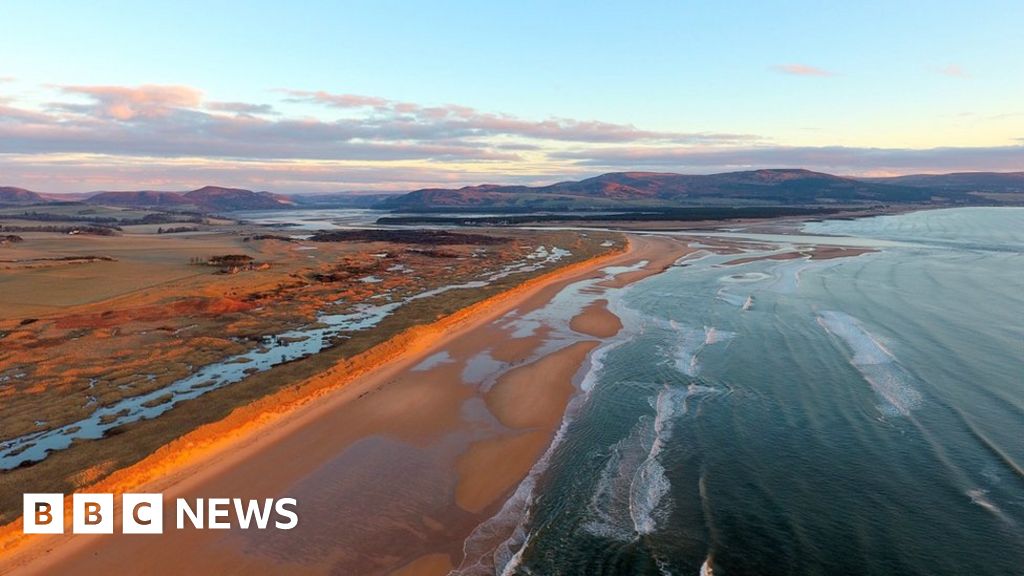 Environmental groups have voiced concern at new plans for a golf course at Coul Links in Sutherland.
The Scottish government previously rejected proposals for an 18-hole championship course in the area of coastal dunes in 2020.
Communities For Coul (C4C) has resurrected the idea, arguing a course would bring much-needed jobs.
A coalition of seven environmental organisations has now expressed fears about the potential impact.
C4C said it was hoped environmental concerns could be addressed as it worked towards a full planning application, but stressed there would be economic benefits.
RSPB Scotland, Scottish Wildlife Trust, National Trust for Scotland, Marine Conservation Society, Plantlife, Butterfly Conservation and Buglife had previously campaigned about the golf plans.
They are concerned the location – between Golspie and Dornoch – remains the same as the previous application, which has dunes and is home to a wide range of wildlife. It is listed as a site of special scientific interest.
Bruce Wilson, from the Scottish Wildlife Trust, described the situation as "incredibly disappointing".
He said: "We are really concerned that the internationally-protected Coul Links is once again under threat from a golf course.
"The Scottish government refused the last proposal in February 2020 because of the significant impacts it would have had.
"Since then, part of the dunes at Menie, where Donald Trump was allowed to build a golf course despite many concerns being raised, have lost their protected status due to the damage caused by another insensitive development."
Image caption, Previous plans were rejected due to concerns about natural habitats
He added: "Developers shouldn't be pursuing environmentally damaging proposals that put Scotland's special places for wildlife at risk."
He said the members of the coalition would be considering the proposals carefully before submitting comments.
Gordon Sutherland, a director of C4C, said: "Local people are most definitely in favour of this development – that gave us the mandate to make a second planning application.
"We're trying to address the environmental aspects, but also build on the social economic aspects.
"The support of the local communities, I think, is largely driven by the economic benefits that they see that this golf course would bring to their communities."
The original plans for a course at Coul Links were led by US businessman Todd Warnock and secured planning permission from Highland Council, before Scottish ministers called in the planning application for further scrutiny.
Following a public inquiry, the government refused permission.
In their decision, Scottish ministers said the plan would have supported economic growth and rural development.
However, they agreed with government-appointed planning officials' findings that the golf course would have "significant" effects on rare plant life, wintering and breeding birds and the dunes themselves.