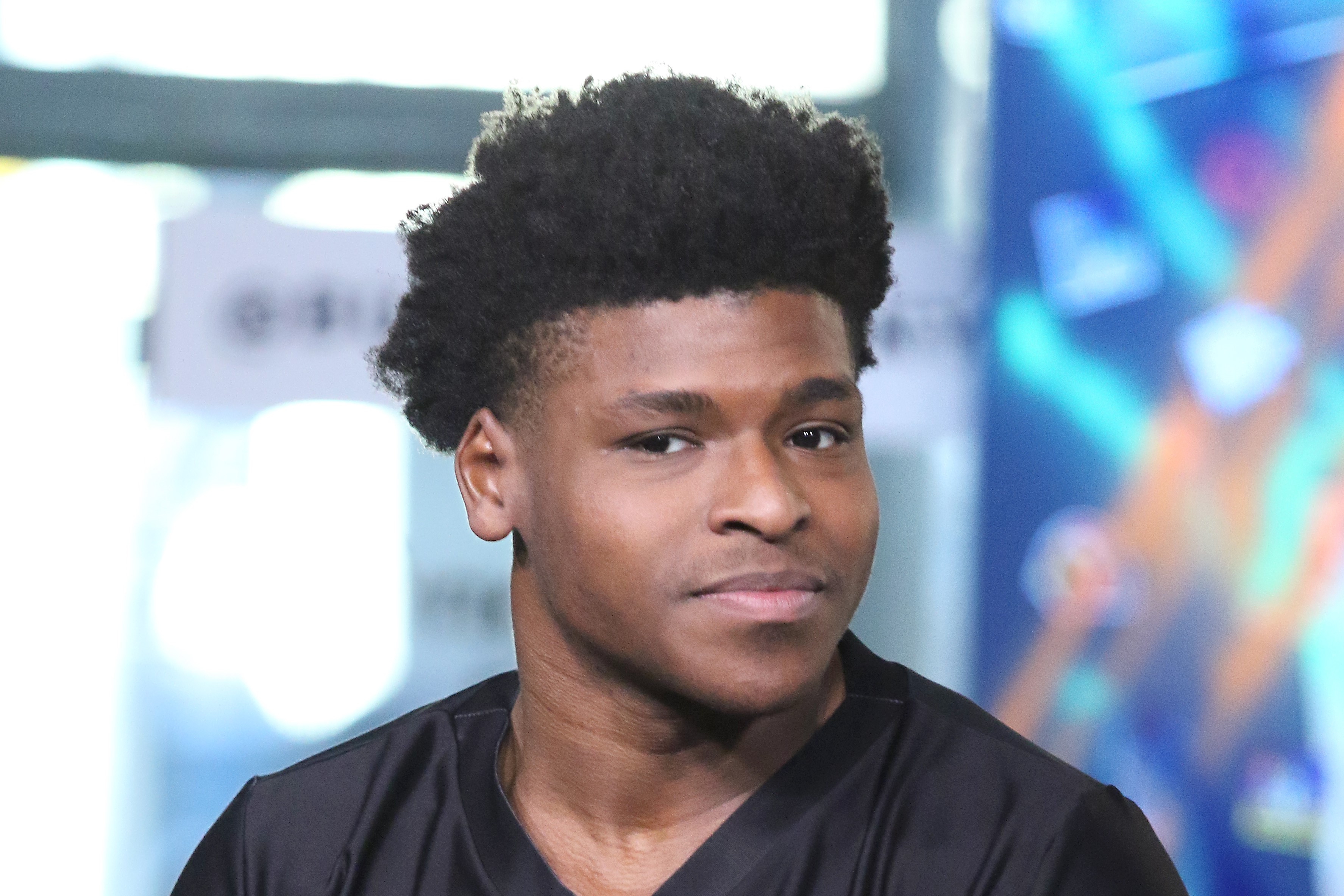 Cheer star Jerry Harris has been sentenced to 12 years in prison on child sex abuse charges.
Cheer fans will remember Jerry Harris as the outgoing, charismatic cheerleader, who thrived at mat talk and even made it to the prestigious Daytona competition.
After Season 1 of Cheer aired in January 2020, Harris was catapulted to fame, appearing on numerous talk shows and attending the Oscars to interview celebrities as a guest of Ellen DeGeneres.
Everything changed in September 2020 when he was arrested and charged in federal court for the production of child pornography and for soliciting sex and sexually explicit images from minors. At the time, he denied all of the charges against him.
He pleaded guilty in February 2022 to charges of child pornography and traveling across state lines with the purpose of having sex with a child. He also admitted to exchanging sexual images with 10 to 15 children in three states, knowing they were underage, reports BBC News.
On Wednesday, July 6, Harris was sentenced to 12 years in prison and eight years of supervised release after prison.
Harris attorney's argued for a six-year prison term. They cited Harris's troubled childhood, stating he had a "warped" view of relationships as a result of him being sexually assaulted at age 13. Over 80 character references were submitted, including from his Cheer castmates and coach, Monica Aldama.
On the other hand, Assistant U.S. Attorney Kelley Guzman asked for a 15-year sentence. She recognized Harris' traumatic childhood but argued it was not "a blank check to commit sex offenses against minors."
Jerry Harris attends the Build Series to discuss "Cheer" at Build Studio on January 29, 2020 in New York City. Harris was sentenced to 12 years in prison for soliciting sexually explicit images and sex with minors.Jim Spellman/Getty Images
In her sentencing arguments, she wrote: "Harris used his celebrity and wealth to continue his exploitation of children, expanding the tools available to him to manipulate them into gratifying his seemingly insatiable sexual desires."
The charges first surfaced in early 2020 when a Texas mother came forward to police, alleging her two twin sons, now 16, were abused by Harris.
They both went on to appear in Season 2 of Cheer alongside their mother to discuss the allegations.
Speaking to Newsweek, director, and executive producer Greg Whiteley said it was a "great privilege" to have the two teenage boys and their mom appear in Season 2 of Cheer.
He said: "It was a great privilege. These are two kids and a mom and if they had every reason in the world, to just stay private and to stay quiet, and especially avoid our cameras but they very graciously agreed to sit and I'm incredibly grateful.
"The whole experience was a difficult one, even for me, I can't imagine what it was like for them but they handled it with an enormous amount of grace and I think being able to tell their side of the story is really what allowed us to go into the Jerry Harris story and document as fully as we could, at least given the parameters we were given."
Both boys were present for Harris's sentencing hearing in Chicago, reported USA Today. They also gave emotional victim impact statements.
Sentencing Harris, U.S. District Judge Manish Shah said the sentence was an "expression of the seriousness of your crimes, tempered with some hope that all is not lost for you or for your victims, and that in the future some healing can occur."
In a statement shared with NBC News by Harris's lawyer, Harris said: "I regret my decisions and I am deeply sorry. All I can do going forward is to try to do better and be a better person. I do not deserve forgiveness, but I do pray that one day you might find it in your hearts."
Cheer is streaming on Netflix now.