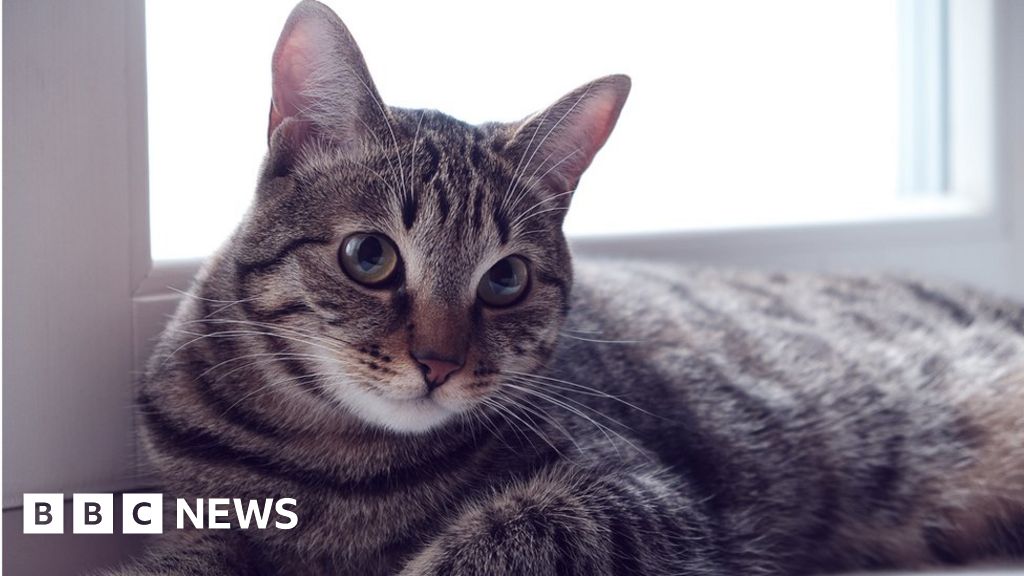 By Tom EspinerBusiness reporter, BBC News
image copyrightGetty Images
Sainsbury's and Pets at Home are among retailers to have recalled a type of dry cat food over a potential link to a rare and fatal cat disease.
Owners should return food made on behalf of the brands by manufacturer Fold Hill as a precaution.
Fold Hill and the Food Standards Agency say cats that eat it could be at risk of developing the bone marrow condition pancytopenia.
There has been a spike in cases in the UK, the Royal Veterinary College said.
The disease causes a cat's blood cell count to fall rapidly, leading to serious illness and sometimes death.
"Typically, we may see one case of this per year, but we have seen now 10 cats with severe pancytopenia in the last four weeks," said Dr Barbara Glanemann, senior lecturer in small animal medicine at the Royal Veterinary College.
"Given the rarity of this condition, the clustering of these cases is concerning."
The college is aware of between 40 and 50 affected cats around the country. She said that some animals had become unwell at the same time and from the same household.
Fold Hill Foods said products under the Sainsbury's Hypoallergenic Recipe range and Pets at Home Ava range are being recalled.
Applaws products, which are sold by Amazon and other pet food shops, may also be unsafe.
The Food Standards Agency said that notices will be displayed at the tills of retailers selling these products and online.
It advised customers to contact retailers if they had bought the goods.
A Sainsbury's spokesperson said: "We are supporting an investigation into a possible safety issue affecting cats.
"We are not willing to take any risks where the safety of our products is concerned and so we are voluntarily recalling these products and asking customers not to use them and to return the packs to their nearest Sainsbury's store for a full refund.
"We are sorry for the inconvenience this may cause."
Sainsbury's:
Sainsburys Hypoallergenic Recipe complete dry cat food with salmon 1+years 800g
Sainsburys Hypoallergenic Recipe complete dry cat food with chicken 1+years 800g
Pets at Home:
Ava Kitten Chicken 300g and 2kg
Ava Adult Chicken 300g, 2kg and 4kg
Ava Adult Fish 2kg
Ava Mature Chicken 7+ 2kg and 4kg
Ava Senior Chicken 12+ 2kg
Ava Sensitive Skin & Stomach 1.5kg
Ava Weight Management 1.5kg
Ava Hairball 1.5kg
Ava Oral Care 1.5kg
Ava British Shorthair 1.5kg
Ava Persian 1.5kg
Ava Maine Coon 1.5kg
Applaws products (best before date between December 2022 to June 2023 with a site reference code of GB218E5009):
Applaws Cat Dry Chicken 400g, 2kg and 7.5kg
Applaws Cat Dry Senior Chicken 400g, 2kg and 7.5kg
Applaws Cat Dry Chicken & Salmon 400g, 2kg and 7.5kg
Applaws Kitten Dry Chicken 400g, 2kg and 7.5kg
Applaws Cat Dry Chicken & Lamb 400g, 2kg and 7.5kg
Applaws Cat Dry Chicken & Duck 400g, 2kg and 7.5kg
Applaws Cat Dry Ocean Fish 350g, 1.8kg and 6kg