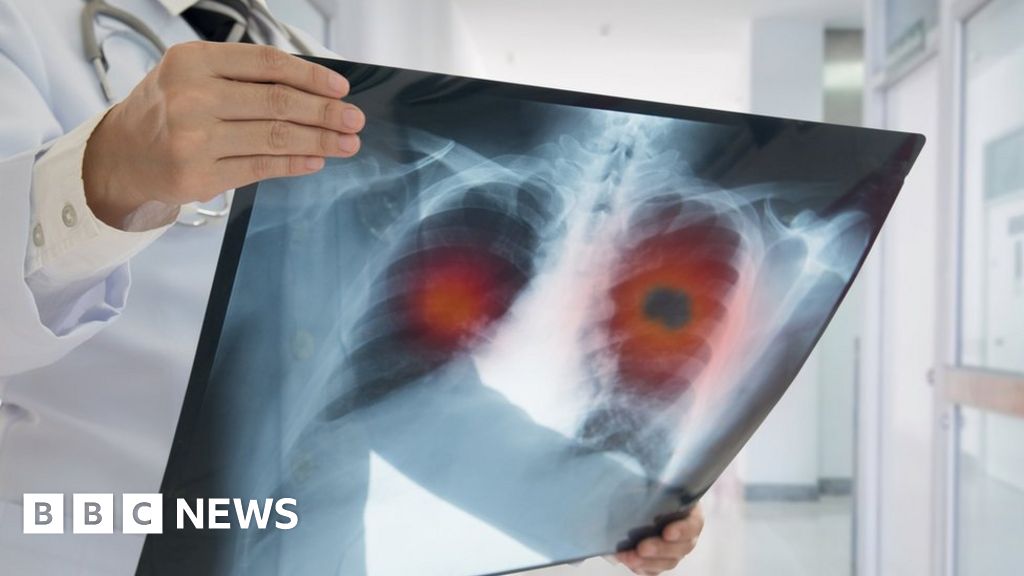 By Michelle RobertsDigital health editor
People with a worrying cough, problems swallowing or blood in their urine will soon be able to be referred for scans and checks by a pharmacist, rather than having to wait to see their GP.
The new pilot scheme, in England, aims to diagnose more cancers early, when there is a better chance of a cure.
High Street pharmacies will be funded to refer customers for the checks.
The NHS will also send out more "roaming trucks" to perform on-the-spot scans in the community.
Lung-scanner vans driven to locations, including supermarket car parks and football stadiums, have already resulted in more people having checks.
Now, some liver lorries will join them.
About 6,100 people a year are diagnosed with liver cancer – the number has doubled over the past decade and is expected to continue to rise.
Image source, NHS Cancer Programme
About half of all cancers are diagnosed early – but the NHS wants this to be at least three-quarters.
It also plans to offer Jewish people genetic screening – as up to one in 40 has Brca mutations, linked to a higher risk of breast, ovarian and prostate cancers, compared with one in 400 in the general population.
NHS England boss Amanda Pritchard will tell the NHS ConfedExpo conference, in Liverpool: "We want to make it as easy as possible for those most at risk to get vital, lifesaving tests.
"These plans have the power to truly transform the way we find and treat cancer – and ultimately spare thousands of patients and their families from avoidable pain and loss."
Health and Social Care Secretary Sajid Javid said: "Ensuring patients can access diagnosis and treatment easily in their communities and on High Streets is a fundamental part of our 10-Year Cancer Plan."
Dr Anthony Cunliffe, national clinical adviser for primary care, at Macmillan Cancer Support, said: "Doctors and nurses are working tirelessly to diagnose and treat the tens of thousands of people entering a very busy cancer care system.
"This pilot will give people the opportunity to access more trained professionals in their community to get symptoms investigated."
Michelle Mitchell, from Cancer Research UK, said: "By changing the way people engage with the health service, we have the potential to help diagnose more cancers at an earlier, more treatable stage.
"We look forward to seeing how these efforts will support the NHS's ambitious early diagnosis targets."