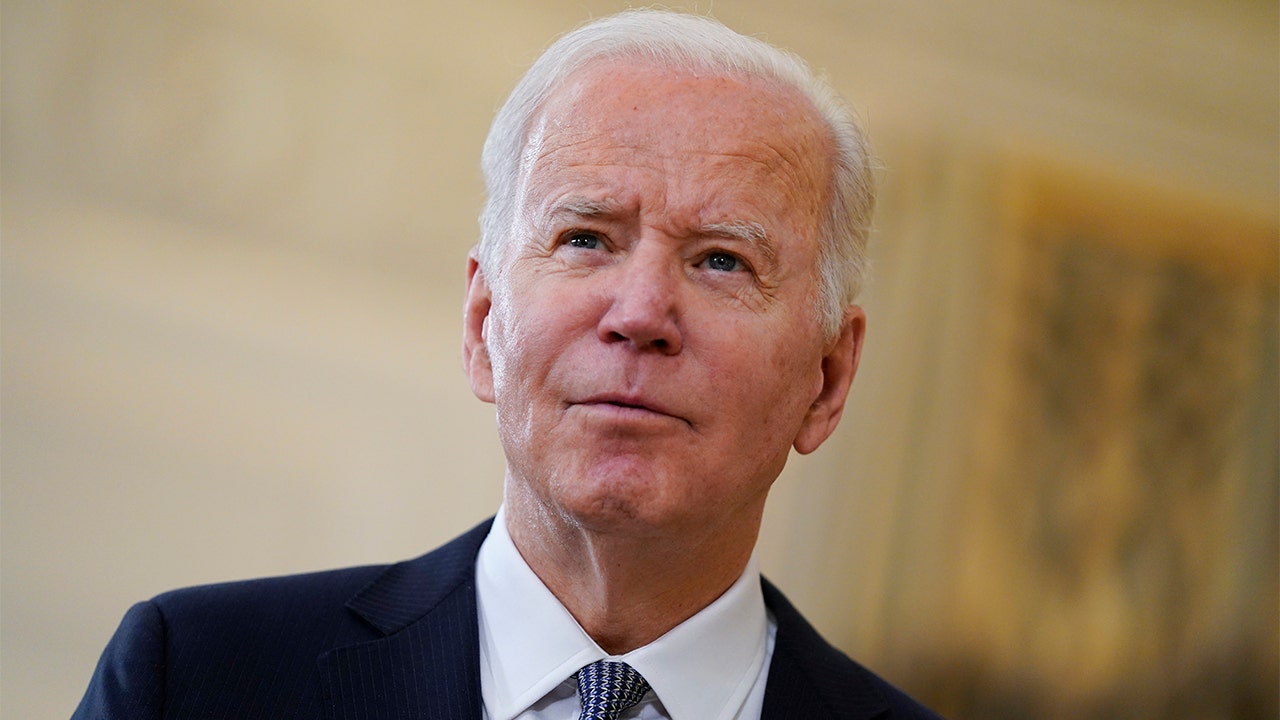 Democrats' gun control measures won't do anything to prevent school shootings, but they will likely succeed in restricting the constitutional rights of law-abiding citizens, Rep. Thomas Massie, R-Ky., said Thursday on "The Ingraham Angle."
LAURA INGRAHAM: Congressman, which part of tonight's speech did you find most offensive? 
REP. THOMAS MASSIE: Basically, all of it. I mean, the red flag laws are doing away with due process in this country. 
We had a hearing today that lasted 10 hours, wherein the Democrats in the House are going to put a smorgasbord of things that don't work in front of senators in the Senate and try to get some of the weak-kneed Republicans to bite on that. 
DEMOCRATS' GUN CONTROL HYPOCRISY HIGHLIGHTED BY LIBERAL DA'S LETTING VIOLENT CRIMINALS OFF: SEXTON
Biden
(AP/Evan Vucci)
What was clear today in our hearing, and I think also in Joe Biden's speech, is that they're not serious about ending school shootings, but they are serious about taking away [firearms].
GINGRICH BLASTS PENNSYLVANIA DEMOCRATS' ENTRY INTO RGGI GREENHOUSE GAS INITIATIVE
Rep. Thomas Massie
(Bryan Woolston/Getty)
INGRAHAM:What anti-gun measures would perhaps pass in the Senate if you had to predict right now the "raising the age" for ARs?
CLICK TO GET THE FOX NEWS APP
MASSIE: Maybe raising the age not just for ARs, but any semi-automatic shotgun or rifle that has the biggest chance. But the scariest one that they proposed today was that you have to store your firearms in a way that's federally approved and if you don't, they can come in and seize them.
WATCH THE FULL INTERVIEW BELOW: