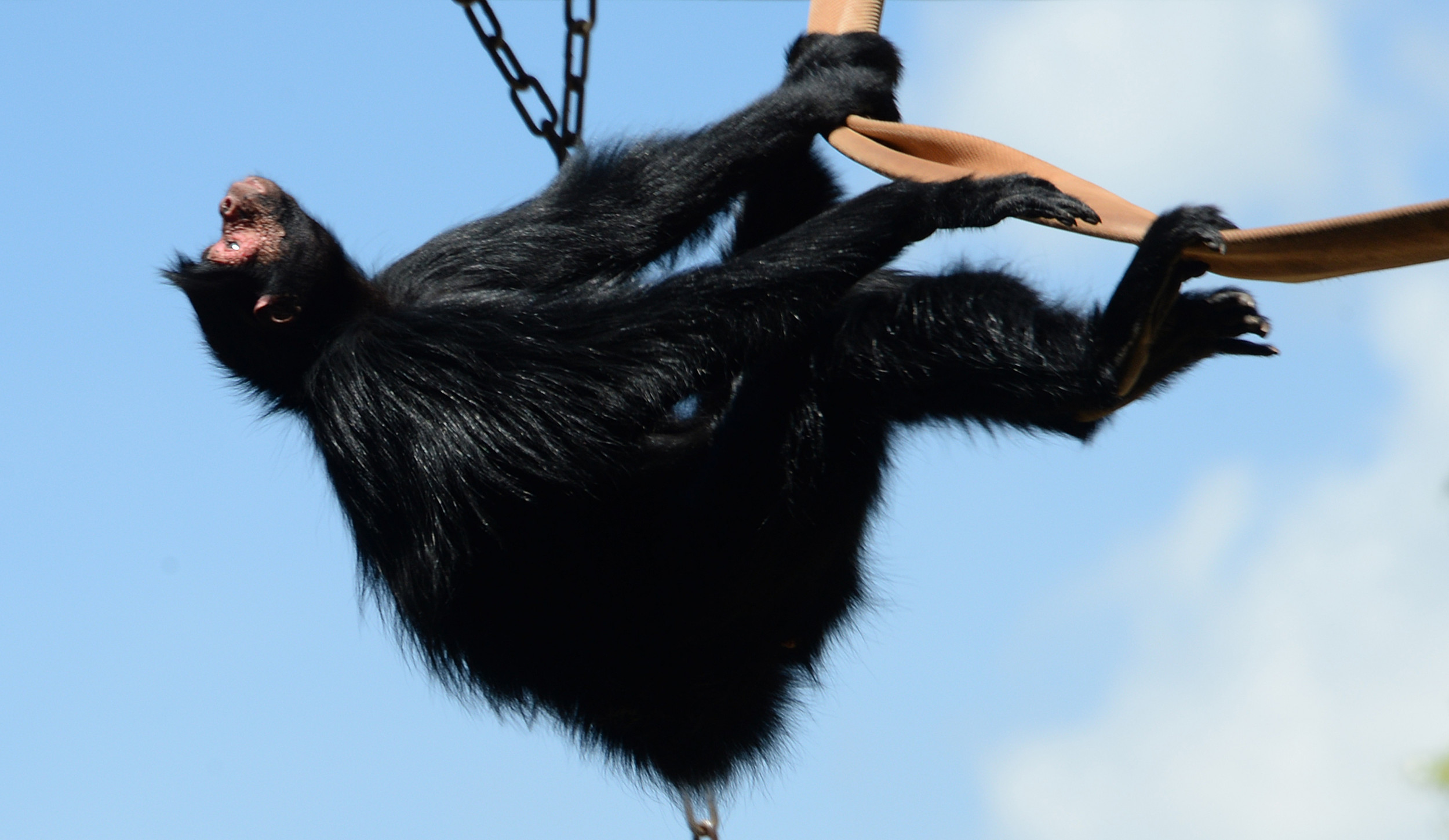 A woman climbed into the spider monkey enclosure at El Paso Zoo in Texas over the weekend to feed them with her bare hands. Zookeepers say she risked exposing the monkeys to COVID-19 and could have damaged their health by feeding them, as reported by ABC-7.
Mason Kleist, a zookeeper at the El Paso Zoo, told ABC-7 that the woman risked her own safety by entering the monkey enclosure, saying: "These are primates we're talking about, they could do some substantial damage to you.
"They may be small monkeys but they can take you to the ground if they wanted to."
But the woman put the monkeys' safety at risk as well as her own. Zookeepers say that the monkeys, named Libby and Sunday, are fed a special diet, so the woman feeding them could result in stomach problems and bowel disruptions.
The zookeepers have not said what the woman fed the monkeys but social media reports suggest it may have been Hot Cheetos.
Furthermore, by feeding the monkeys with her hands, the woman could have exposed the monkeys to COVID-19, after the zoo had taken precautions to keep them safe.
Finally, Kleist also told ABC-7 that by entering the enclosure, the woman may have put a strain on the monkeys' relationship with their trainers, potentially ruining "years of trust." Kleist added: "It's going to take a long time to get them back to where they were and training."
The director of the El Paso Zoo, Joe Montisano, described the woman as "stupid and lucky" and said that the zoo would be pressing charges, as well as installing security cameras and modifying the fences, as reported by ABC-7.
A video of the incident was uploaded to Instagram by @FitFamElPaso who said: "This is (unfortunately) real: A local woman crossed into the spider monkey enclosure at the El Paso Zoo today and fed them… Hot Cheetos."
The video has been viewed more than 100,000 times and outraged viewers have reacted to the incident in the comments
Some viewers hope she faces consequences, like one viewer who said: "I hope she got charged with something. That's so childish," while another said: "hopefully she gets arrested."
El Paso residents are unhappy about the incident's reflection on their city, like one Instagram user who said: "This is why El Paso can't have nice things," and another who said: "I love El Paso but this account and s*** like this makes me rethink if I do."
Newsweek has contacted the El Paso Zoo for comment.
A Spider monkey plays at the zoo in Rio de Janeiro, Brazil, on October 11, 2013. A woman broke into the spider monkey enclosure at El Paso Zoo, Texas. Vanderlei Almeida/AFP/Getty