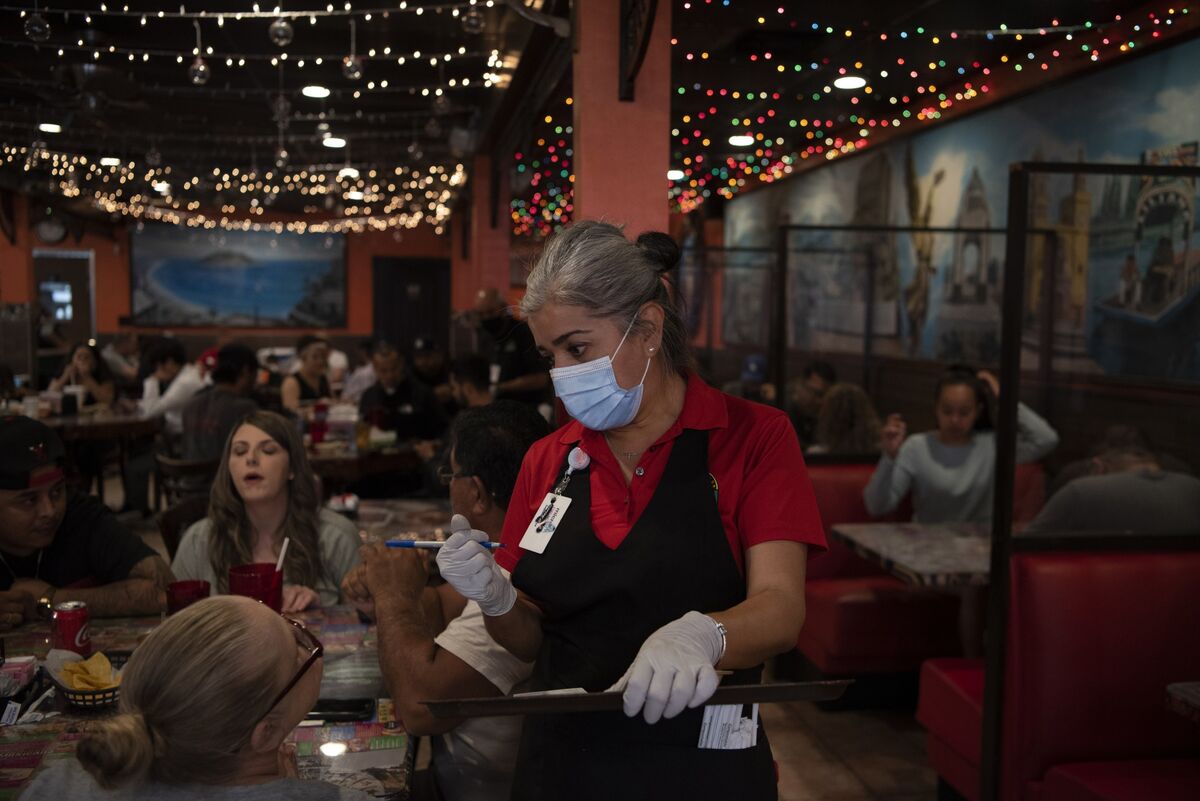 The end of Texass mask mandate and business-capacity restrictions in March had no impact on economic activity or coronavirus case counts, according to a new study.
The health-policy reseachers finding suggested that behavior is influenced more by personal risk calculations than by laws aimed at containing the virus, especially a year into the pandemic and amid widespread vaccinations.
Republican Governor Greg Abbott issued an order effective March 10 that eliminated the pandemic rules. He and others argued that the easing would allow people to return to jobs in a state that represents about 8% of the U.S. economy, while opponents worried it would spur virus cases.
Neither scenario played out, according to the findings of a new working paper from Dhaval Dave, economics professor at Bentley University in Waltham, Massachusetts; Joseph Sabia, economics professor and director of the Center for Health Economics and Policy Studies at San Diego State University; and Samuel Safford, a researcher at the center.
The findings underscore the limits of late-pandemic era COVID-19 reopening policies to alter private behavior, the authors wrote.
Cases Taper
The Texas reopening had no measurable impact on virus cases, a study finds
Source: Texas Department of State and Health Services
The researchers used smartphone data to analyze social-mobility trends, finding that the reopening had a small impact on stay-at-home behavior and no impact on foot traffic at businesses such as restaurants. This meant the state didnt see a noticeable bounce in employment.
There also was no evidence of an increase in coronavirus cases following the loosening of the restrictions, which came as the vaccination rate was rapidly increasing. When the reopening was announced, 11% of Texan adults were fully vaccinated. By mid-May, that had increased to almost 40%, the authors said.
These outcomes were seen in both urban and rural areas, and across the political spectrum: The researchers found no difference between counties supporting Donald Trump in the 2020 presidential election and those supporting Joe Biden.
The research looked at the five weeks following the March 10 reopening, a relatively short period. The authors also noted that the Texan experience may not necessarily reflect other parts of the country.
Before it's here, it's on the Bloomberg Terminal.
LEARN MORE