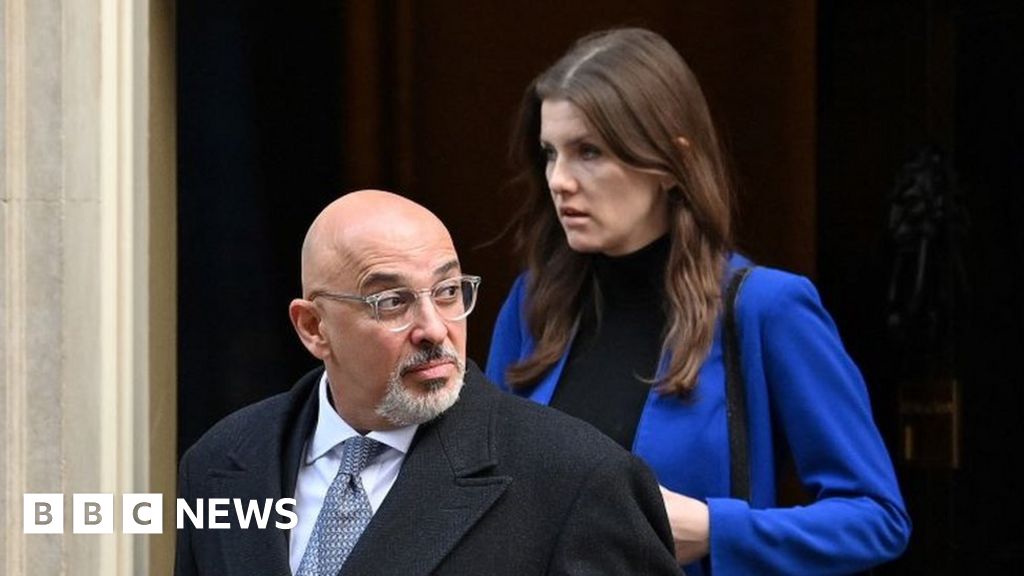 By Marie JacksonBBC News
Image caption, Universities minster Michelle Donelan and Education Secretary Nadhim Zahawi say the NUS must speak for all students
The government is cutting ties with the National Union of Students because of concerns about antisemitism.
Universities minister Michelle Donelan said it meant the NUS would no longer receive government funding.
She said she was horrified some Jewish students might feel ostracised by a group that should be a voice for all.
Last month the union announced it was allowing an independent investigation to take place, following a number of complaints by Jewish students.
Education Secretary Nadhim Zahawi said he was "seriously concerned" at the number of reports of alleged antisemitism linked to the NUS.
"Jewish students need to have confidence that this is a body that represents them, and we need to be sure that the student bodies that we engage with are speaking fairly for all students," he said.
It is unclear how much government funding the NUS has been receiving.
The move will also involve removing the NUS from all Department for Education groups – and replacing them with individual student unions or alternative bodies such as the Office for Students' student panel.
The government has said the decision will be kept under review.
A spokesperson for the NUS, which says it represents seven million students, said it was disappointed the universities minister had put the news in a press release rather than speak to it directly.
They added the NUS had sought to undertake an independent investigation in a "serious and proper way" – and was set to appoint a QC.