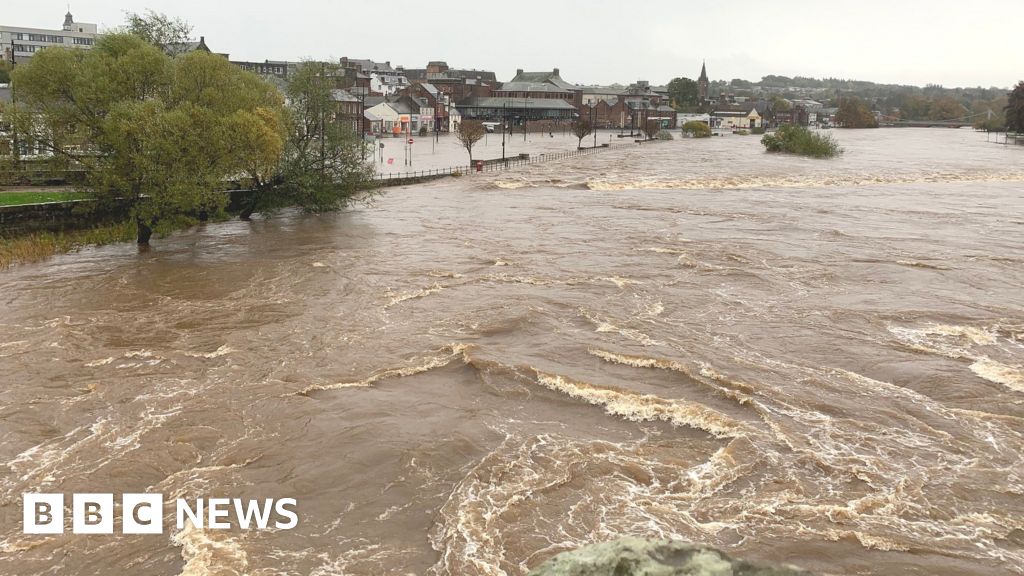 Image caption, The new system hopes to provide early flood information in a "simple and clear" way
A new three-day flood forecast system is going on trial across Scotland.
The Scottish Environment Protection Agency (Sepa) said it was the biggest change to its flood warning service since it started in 2011.
The colour-coded map hopes to help communities affected by flooding cut the risk of damage and disruption.
The new service is available online and Sepa is seeking feedback in order to develop and refine it before it is fully launched later this year.
The current Floodline service issues shorter notice regional alerts and warnings to those signed up 24 hours a day, seven days a week.
Image source, Getty Images
Image caption, Communities badly affected by flooding are being asked to give feedback
The new system is intended to run alongside it.
It will be produced every morning, 365 days a year and show potential flood risks for the three days following its publication.
It will describe the potential impacts of flooding and link to advice and information on what protective action people can take if required.
The map also hopes to provide reassurance to communities when significant flooding is not expected.
Sepa said research had shown the need for information to be provided earlier in a "simple and clear" way.
Image source, Getty Images
Image caption, Sepa said climate change meant people had to learn to live with flooding
Pascal Lardet, flood warning unit manager at Sepa, said: "More extreme weather and rising sea levels due to climate change mean we have to learn to live with flooding.
"It's vital communities are supported to safely prepare for the potential impacts as early as possible.
"Thanks to this new product and the extra notice it offers, they'll have the best chance to reduce the risk of damage and disruption."
Mark Gibbs, head of environment and energy at the Met Office, said it had worked in partnership with Sepa to develop the system.
He said The Met Office was "continually working" on improvements to forecasting to feed into the service.
"During this pilot period we look forward to hearing the views and opinions from communities throughout Scotland to create an improved final version," he added.
The BBC is not responsible for the content of external sites.