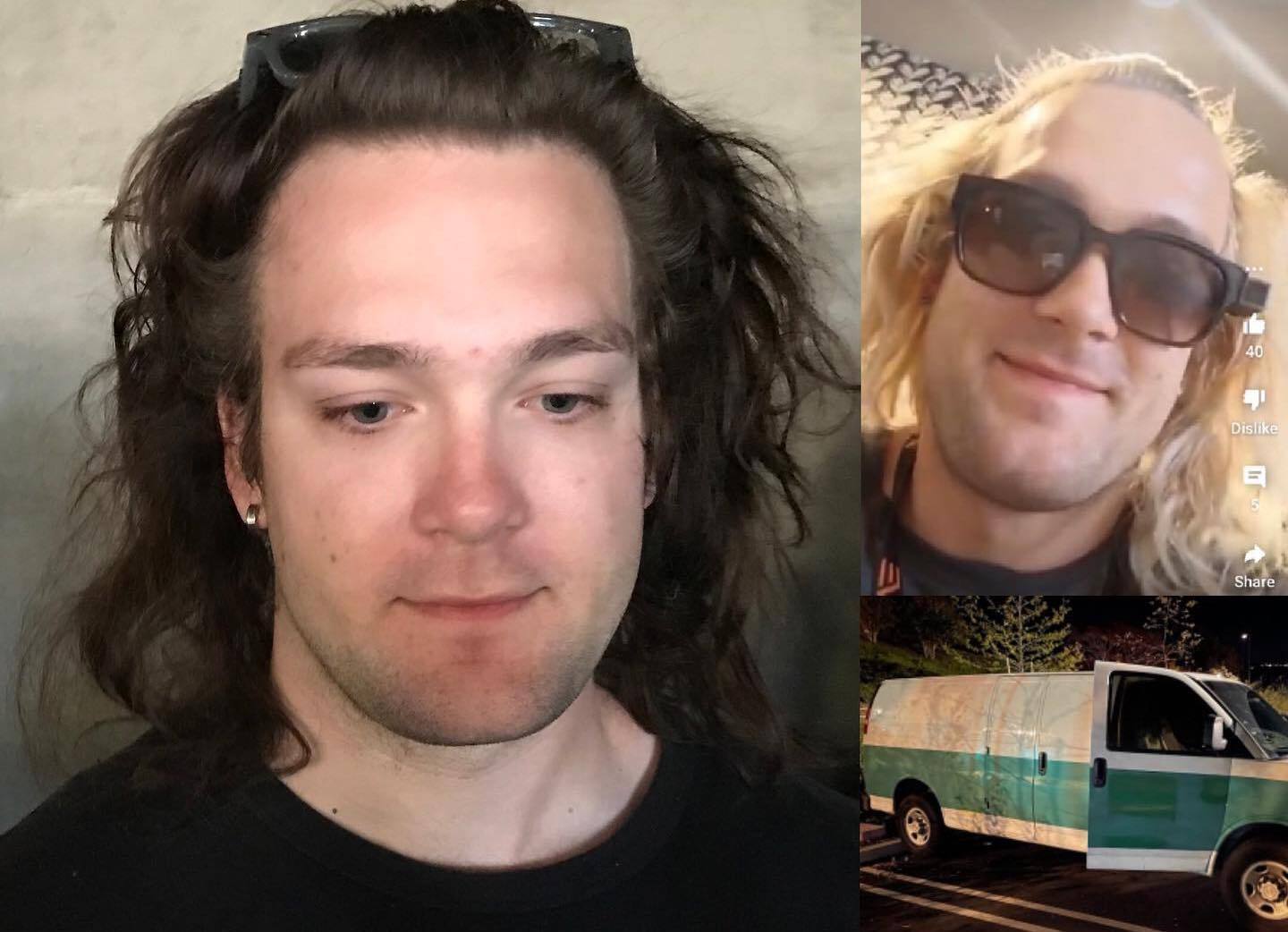 Police in California are searching for a hate crime suspect after the "self-described incel" assaulted several people following confrontations with women outside of bars in Costa Mesa.
Johnny Young, whom police reported is a "self-described involuntary celibate," is suspected in the incidents, which the Costa Mesa Police Department called "hate crimes" in a Facebook post.
"Young has confronted several females outside of bars in Costa Mesa using vulgar and explicit language," police said. "These confrontations have led to him assaulting several people."
The department did not specify how seriously people were injured in the alleged attacks.
Police in Costa Mesa, California, released these images of Johnny Young, wanted for hate crimes against women. Police said the "self-described incel" posts videos of the assaults on social media and drives the van shown in the photo. COSTA MESA POLICE DEPARTMENT
Police said Young filmed and posted the incidents and can be seen pepper spraying victims in videos.
The department said an incel "is commonly defined as: A person who regards himself or herself as being involuntarily celibate and typically expresses extreme resentment and hostility towards those who are sexually active."
Police asked the public to be on the lookout for Young, who "is known to drive a Chevy cargo van with a green stripe."
Young, 25, has a last known address in Las Vegas, police told The Orange County Register, which reported three incidents suspected to involve Young in Costa Mesa recently. He may be living in the van or with friends in the region.
In a video posted to social media April 20, the suspect yells sexual requests at a woman in a parking area, police told the Register. In another video, he unleashes pepper spray on a group of women on a bench.
Additionally, during an incident in November near a bar, the suspect allegedly asked to see a woman's genitals and for sex. Police said that woman and another woman helping her were also pepper sprayed.
Young has removed his social media accounts, where other videos had been posted under the alias Jay Rockefeller, Lt. Ed Everett told the Register. Those videos focused on confrontations with fast-food workers, including one in which he harassed a Burger King employee over ordering chicken that Everett said was sold to MTV comedy clip show Ridiculousness for $300.
A warrant has been issued for Young for the incidents in Costa Mesa on charges of assault with a deadly weapon and discharge of tear gas, as well as hate crime charges based on the gender of his targets, in addition to using a derogatory racial term against a man in November.
Young has a criminal record that includes threatening to shoot up a Las Vegas nightclub with another man in 2019 with after being kicked out, and was also accused of sexual assault in November 2020 while already on probation, Everett said.
Anyone with information is asked to call the department at 714-754-4908 or email [email protected]
Newsweek has reached out to the Costa Mesa Police Department for comment.