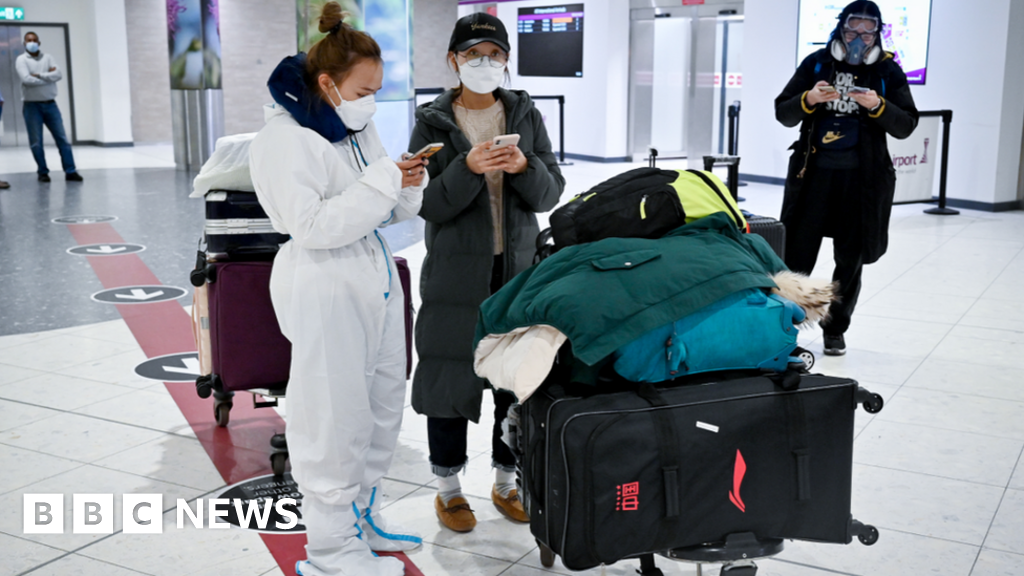 By Lucy WhyteBBC Scotland education correspondent
image copyrightGetty Images
image captionAll arrivals to Scotland will be required to isolate in a hotel for 10 days
Universities are in talks with the Scottish government about plans which could let international students bypass hotel quarantine.
Under current Covid guidelines, most people arriving in Scotland from overseas must quarantine for 10 days in an airport hotel at a cost of £1,750.
Universities argue this acts as a barrier to international students.
The BBC understands four institutions are in the late stage of talks to take part in a pilot in the summer.
International students at these universities would be able to skip hotel quarantine and instead isolate in controlled conditions in university-managed accommodation.
Under this set-up the universities would be able to provide pastoral care and educational support.
It is not yet clear if there would be any additional cost to the student.
image copyrightGetty Images
The Scottish government has not confirmed the pilot plans but said it was looking at "options".
Since February, everyone arriving in Scotland on an international flight has needed to quarantine in a hotel for 10 days.
A similar scheme operates in other parts of the UK, but unlike Scotland, only flights from countries on a "red list" are covered.
Scotland attracts a high proportion of international students, with as many as 22% being from overseas.
There are about 50,000 non-UK students in Scotland. About 20,000 are from EU countries and another 30,000 from the rest of the world.
The largest number of non-EU students come from China but countries such as the USA also have large numbers.
Since the beginning of the year most university teaching has been done remotely but it is hoped that these rules will be relaxed in the coming weeks.
They could be relaxed further by the start of the new academic year in September.
But if the current restrictions remain in place, universities have asked for a "better alternative" for students arriving into Scotland from outside the UK.
A spokesman for Universities Scotland, the body which represents higher education institutions, said: "We want to make best possible use of this planning time available to us and we think a pilot exercise is a sensible route.
"Students start a relationship with their university months before they arrive, so they already have that connection, and we think quarantining in a university-managed arrangement could offer more students more practical and wellbeing support whilst maintaining high standards of Covid safety."
A Scottish government spokesman said "Restrictions around international travel are in place to limit the risk of importing new cases and variants to Scotland. The Scottish government is currently exploring options for managed isolation with the university sector."
It is not known exactly which universities will eventually take part. Heriot Watt University, the University of Stirling and the University of Aberdeen have all expressed a possible interest in taking part.