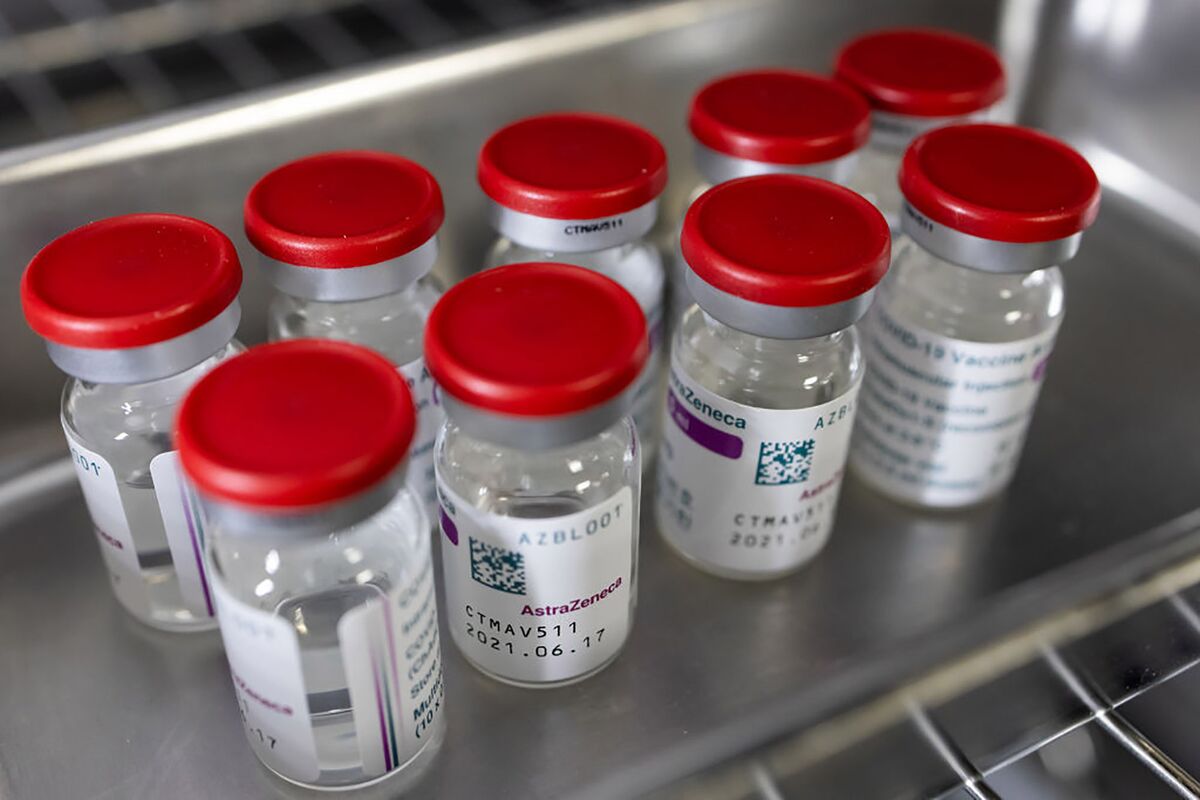 The U.S. will send India raw materials for vaccines and step up financing aid for Covid-19 shot production, joining European countries in helping stem the worlds biggest surge in cases.
Material needed to produce Covishield, the Oxford-AstraZeneca vaccine made in India, has been sourced and will immediately be made available for India, Emily Horne, a spokesperson for U.S. National Security Adviser Jake Sullivan, said in a statement.
Sullivan spoke by phone Sunday with his Indian counterpart Ajit Doval, according to the statement.
The U.S. Development Finance Corporation will fund an expansion of production capability by Indian vaccine maker BioE to at least 1 billion doses by the end of 2022, according to the statement. Ventilators, therapeutics, rapid-test kits and personal protective equipment will also be sent.
The U.K., France and Germany also pledged aid over the weekend for India, which has reported some 1 million new cases over the last three days and 2,767 deaths over the latest 24-hour period. The outbreak is increasingly closing the rest of the world to travelers from India and threatening the countrys
economic recovery.
Earlier, President Joe Bidens chief medical adviser said the U.S. will consider sending India stockpiled, unapproved doses of
AstraZeneca Plcs vaccine.
I think thats going to be something that is up for active consideration, Anthony Fauci, head of the National Institute of Allergy and Infectious Diseases, said Sunday on ABCs This Week, while cautioning that he didnt want to be speaking for policy right now.
The U.S. stockpile of AstraZeneca shots reached more than 20 million doses
earlier this month and has grown since then, prompting persistent calls by doctors to donate the shots to other countries that are way behind the U.S. in their vaccination efforts. Thats gained urgency with Indias worsening crisis.
AstraZeneca hasnt requested U.S. regulatory approval for its two-dose vaccine in the U.S., which has three other authorized vaccines to deploy. President Joe Biden by March had ordered almost enough Covid-19 vaccines to fully inoculate every American adult twice.
India is also a producer of the AstraZeneca vaccine, which its been exporting.
Secretary of State Antony Blinken said late Saturday that the U.S. is working with Indias government amid the horrific outbreak.
The U.S. will rapidly deploy additional support to the people of India and Indias health care heroes, he said on Twitter.
Our hearts go out to the Indian people in the midst of the horrific COVID-19 outbreak. We are working closely with our partners in the Indian government, and we will rapidly deploy additional support to the people of India and India's health care heroes.
Secretary Antony Blinken (@SecBlinken) April 25, 2021
The U.K. said it was sending more than 600 pieces of medical kit — nine airline container loads — to India, starting on Monday.
Before it's here, it's on the Bloomberg Terminal.
LEARN MORE