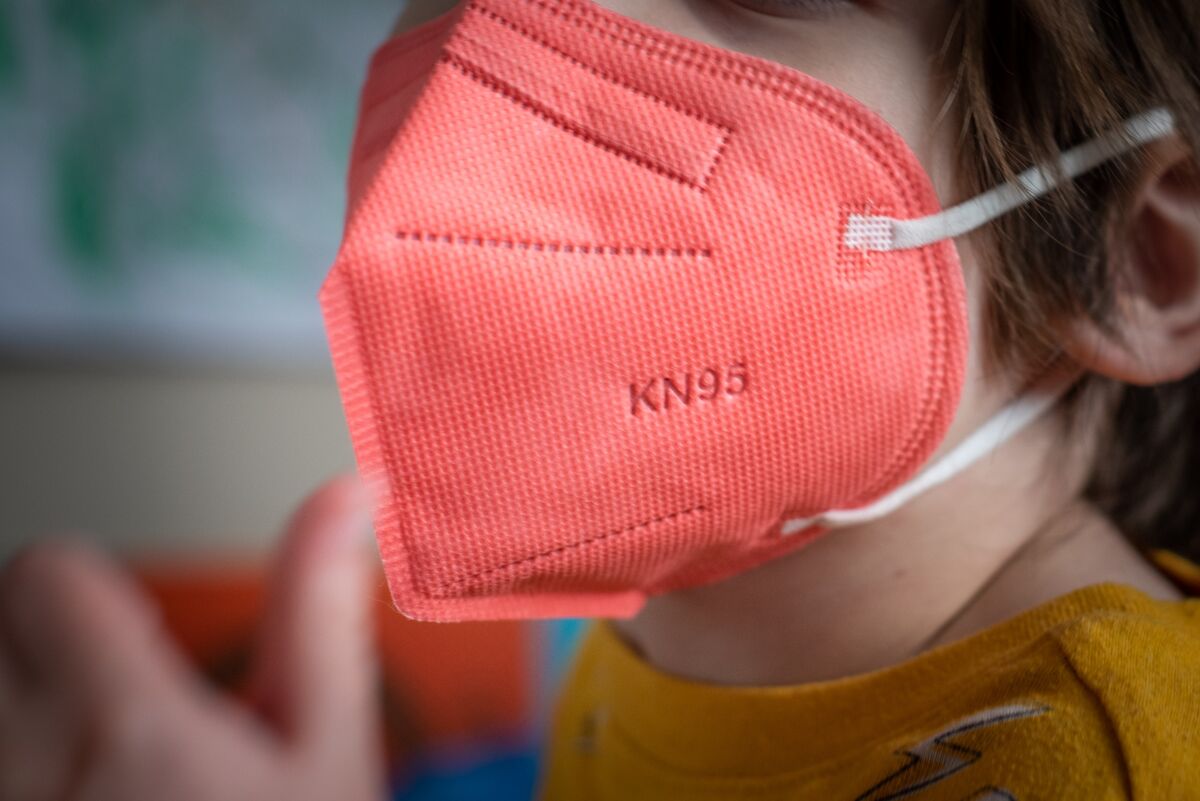 The latest Covid updatesThe latest Covid updatesThe latest Covid updatesMake sense of the headlines and the outbreak's global response with the Coronavirus Daily.Make sense of the headlines and the outbreak's global response with the Coronavirus Daily.Make sense of the headlines and the outbreak's global response with the Coronavirus Daily.
Heres the latest news from the pandemic.
Flying with toddlers during Covid
In this week's edition of the Covid Q&A, we look at vacationing with unvaccinated kids. In hopes of making this very confusing time just a little less so, each week Bloomberg Prognosis picks one reader question and puts it to experts in the field. This weeks question comes to us from Gautam in Toronto. Gautam asks:
As we continue to find a way to live in the time of Covid, we are looking to travel again to see family and friends. What are your recommendations for flying, specifically tips on how to protect toddlers?
More than two years into the pandemic, were all grappling with how to resume the activities of life in the Before Times. Even as cases in some regions tick up once again, in most of the world people are booking vacations, going out to eat and returning to the office. Life
finds a way. 
Parents of young kids are in a particularly tough spot, though. Even as the risk of Covid persists, vaccinated people have good protection against becoming severely ill should they contract the virus. But as vaccines for kids under 5 continue to undergo efficacy trials, they arent available in many parts of the world, including the U.S and Canada. 
Earlier this week a federal court in Florida blocked the mask mandate for public transportation, and
major airlines were quick to drop their requirements. For kids under 5, masks are one of the few protections available, and the new rules have made some parents reconsider upcoming travel plans. 
KN95 protective masks for children.
If families are traveling with kids, especially toddlers who may not mask well, the risk is likely highest during the flight, says Bertha Hidalgo of the University of Alabama at Birmingham. In situations where others may not be masking, she says, its a good idea to do your best to make sure the kids keep their masks on. 
Abraar Karan, an infectious disease physician at Stanford University, says one-way masking is better than nothing especially if those masks are well-fitting KN95s or N95s. While true N95 masks arent made in toddler sizes, layering masks can help bolster their efficacy.
Some relief may also come from the fact that airplanes generally have better air filtration systems (called HEPA air filters) than other indoor settings. These filters
can remove more than 99% of airborne particles including those associated with SARS-CoV-2, the virus that causes Covid.
Thanks to all of you for writing in this week! Next Sunday, we'll be answering the best question we receive again. So if you have any, we want to hear from you. Write to us at [email protected] Kristen V. Brown and Madison Muller
Track the virus
China locked down the economy zone that hosts Foxconns huge iPhone campus for an indefinite period, according to a government notice viewed by Bloomberg News. Residents are not allowed to leave their homes unless it is considered necessary, but workers for key businesses such as Foxconn can commute with permits. Read the full story
here.
What you should read
Know someone else who would like this newsletter? Have them sign up here.
Have any questions, concerns, or news tips on Covid-19 news? Get in touch or help us cover the story.
Like this newsletter? Subscribe for unlimited access to trusted, data-based journalism in 120 countries around the world and gain expert analysis from exclusive daily newsletters, The Bloomberg Open and The Bloomberg Close.