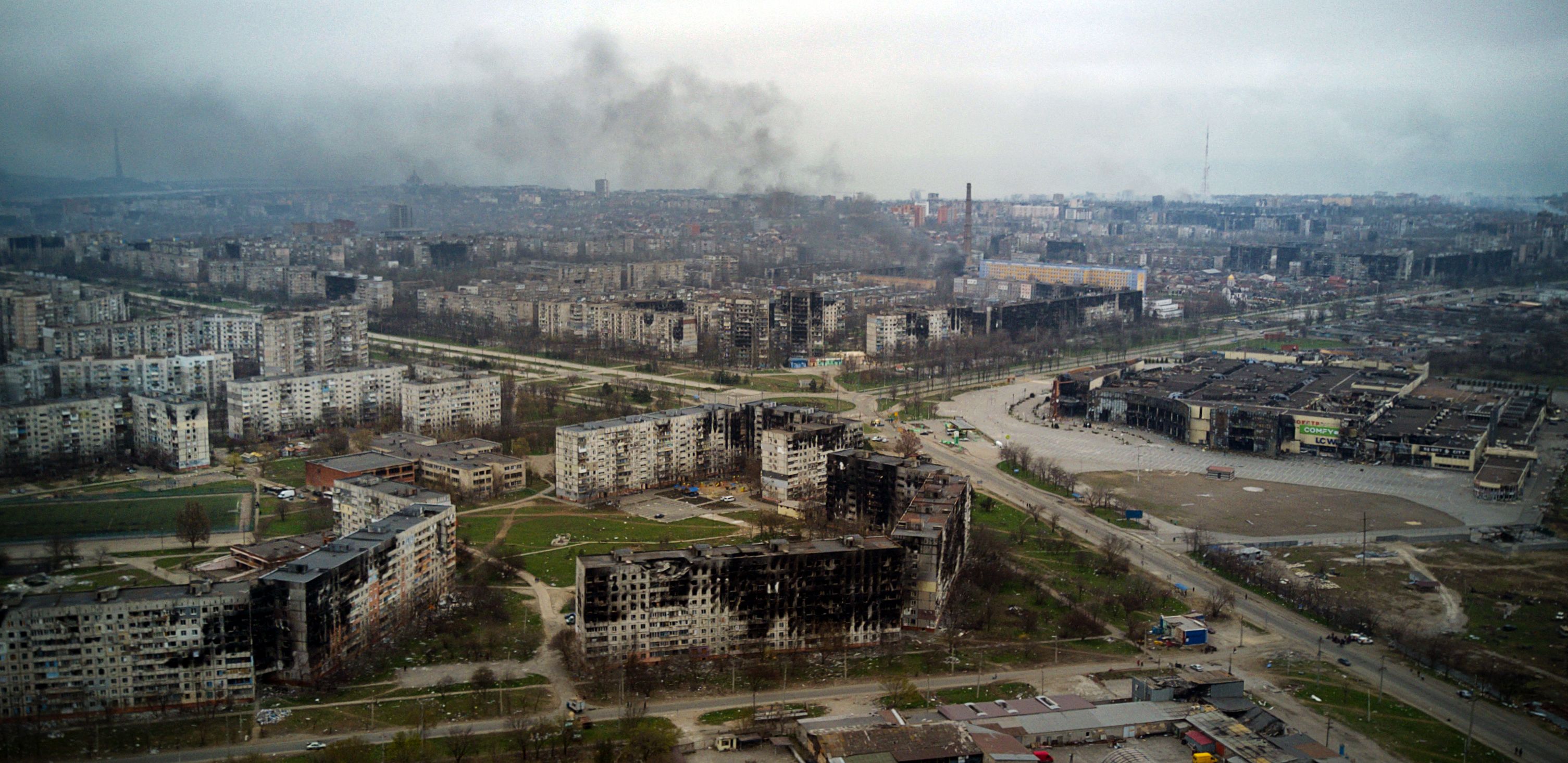 Russian President Vladimir Putin has canceled plans for his forces to storm the Azovstal plant in the besieged city of Mariupol, saying he instead wants them to continue blockading it.
Putin told his defense minister, Sergei Shoigu, it was "inadvisable" to storm the sprawling industrial plant, where more than 2,000 Ukrainian servicemen are said to remain.
"We must always think…about preserving the life and health of our soldiers and officers," Putin said, according to a transcript on the Kremlin's website.
"There is no need to climb into these catacombs and crawl underground through these industrial facilities," he continued, although he wanted the area blocked off so tightly that "a fly does not get through."
Putin also praised Russia's "liberation" of Mariupol after Shoigu told him Russian forces controlled the rest of the Ukrainian port city that has been the scene of a brutal siege.
An aerial view taken on April 12, 2022, shows the city of Mariupol, during Russia's military invasion launched on Ukraine. Russian President Vladimir Putin has cancelled the storming of the Azovstal plant in the southern port city.ANDREY BORODULIN/Getty Images
This is a developing story.